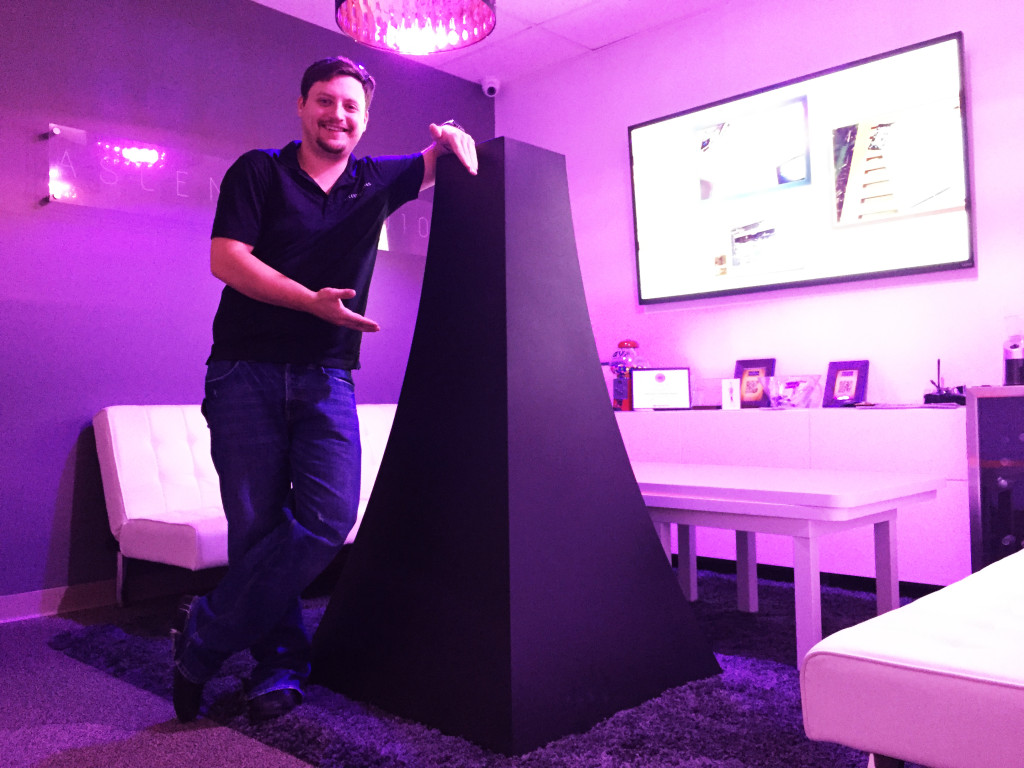 We will begin upgrading our custom designed 3×3 video wall in the Loews Atlanta next week. We're kicking it up a notch, 3 feet to be exact. The video wall will now sit 5 feet in the air, visible from anywhere in the beautiful hotel lobby. Since this was a custom designed stand, we had to get creative with our structural design to make this happen. We fabricated a heavy-duty steel extension and a larger version of our creative slope pedestal. These new additions help to preserve the sleek modern design from the original video wall while shifting everything 3 feet higher.
One of the biggest challenges of this upgrade will be removing all 9 of the 55″ video wall displays and storing them during the extension of the video wall structure.
The challenge: Remove the displays without damaging them. These displays cannot be laid flat on their back, they must be stored at an 80° angle at all times. Additionally, they have bezelless (frameless) edges meaning the glass is exposed to cracking when they are removed from their mounts. To overcome these challenges, we hit the drawing board and designed a custom cart that will hold all 9 of the 55″ video wall displays.
Our design met all of these requirements:
Protect all 9 video wall displays
Easily move the displays around the hotel
Be as light as possible
Travel well in a van
Keep each display at 80° degree angle
We did it! Casey and the guys did such a great job on the design and built a one-of-kind video wall cart. Check out the pictures!
We're performing the installation next week in Atlanta. We'll be sure to post our pictures, stay tuned!