LOBBY VIDEO WALLS
Your lobby is your first chance to wow guests and lets them know what's happening in your resort or around town. Video walls are the perfect opportunity to set the vibe and ambiance of their vaycay. Whether it's displaying digital art, music videos, the big game, or maybe a live cam of the beach that's right out back, one wall can do it all.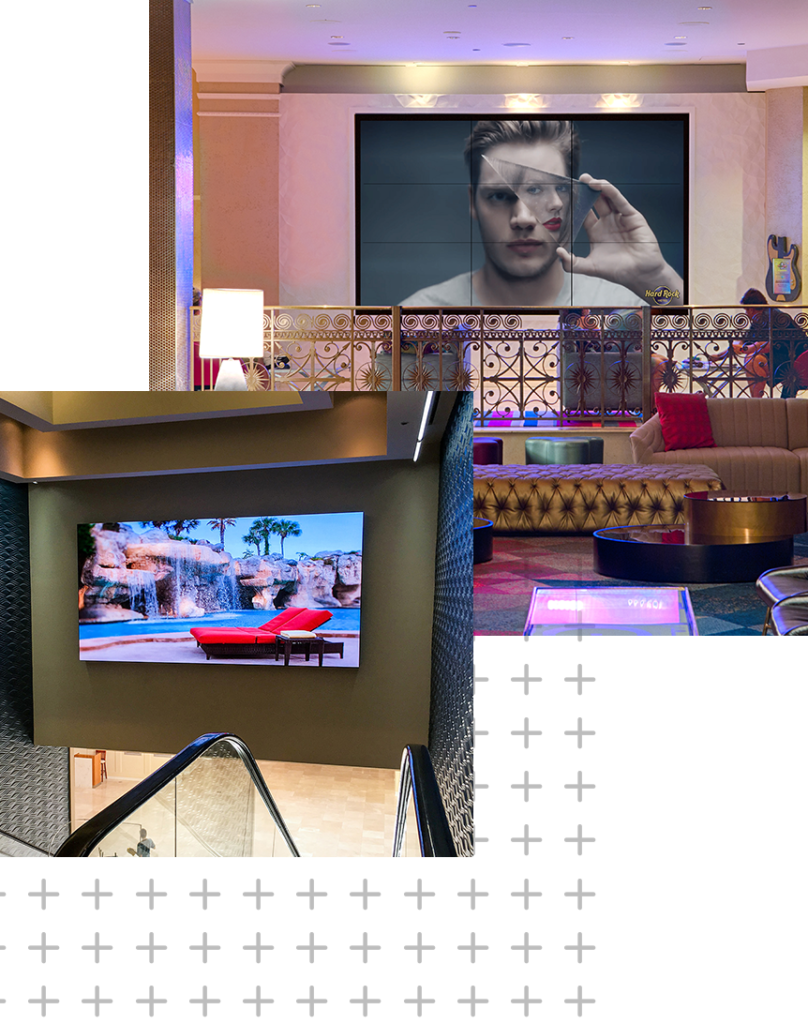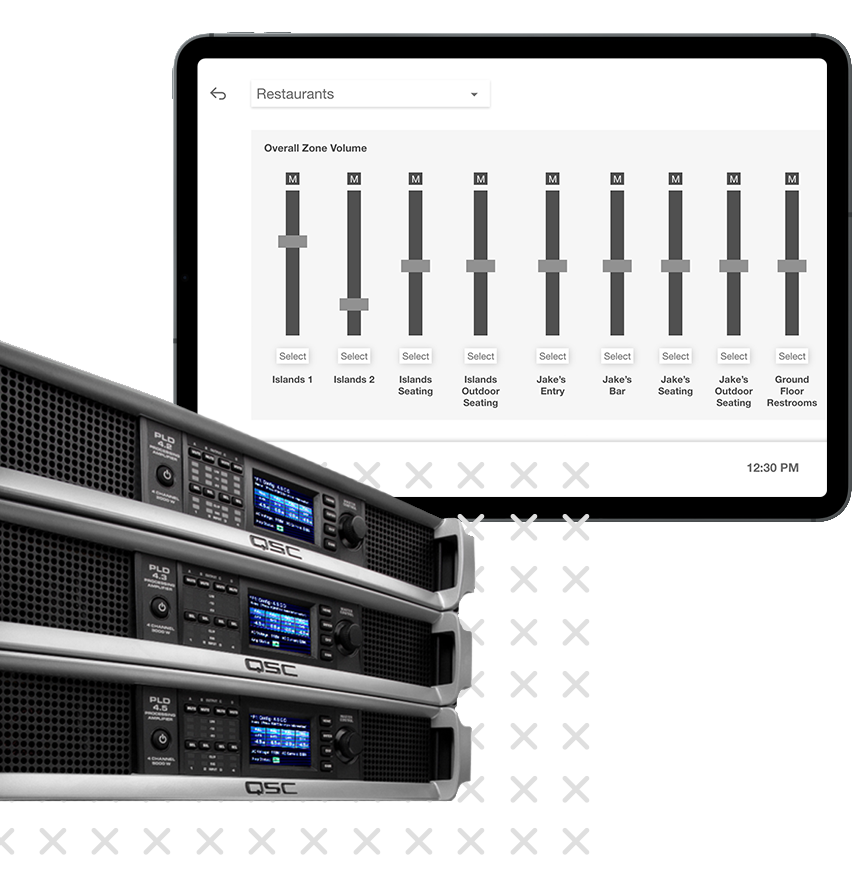 DISTRIBUTED AUDIO
Distributed audio systems take one or more audio sources and send them out to different zones across the property.
The zones are customized to fit each Hotel/Resort individually, for example: Lobby Zone, Valet, Pool Area. This provides individualized volume and source control of each zone throughout the Hotel or Resort.
CONTROL SYSTEMS
We give you full control of your resort, including your lobby video wall, digital signage across the resort, ballroom systems, outdoor pool systems, elevator speakers, underwater pool speakers and even your fire pits. All controlled from one, easy to use interface. We can even automate your entire resort's AV so you have the perfect vibe at the right moment.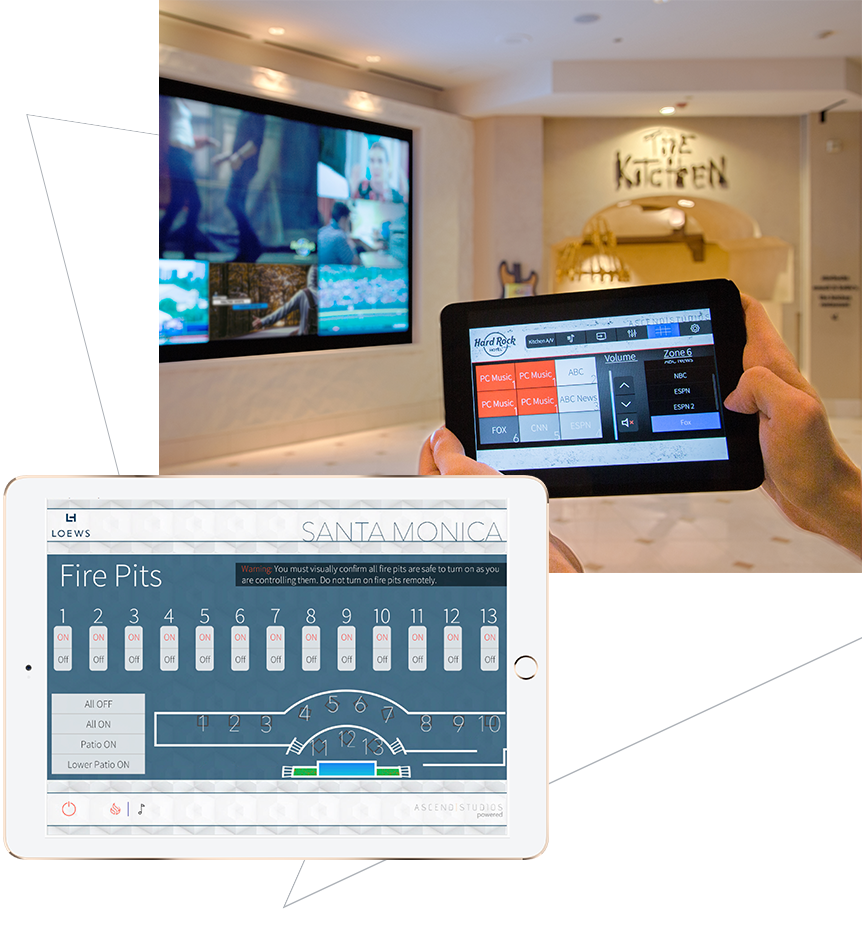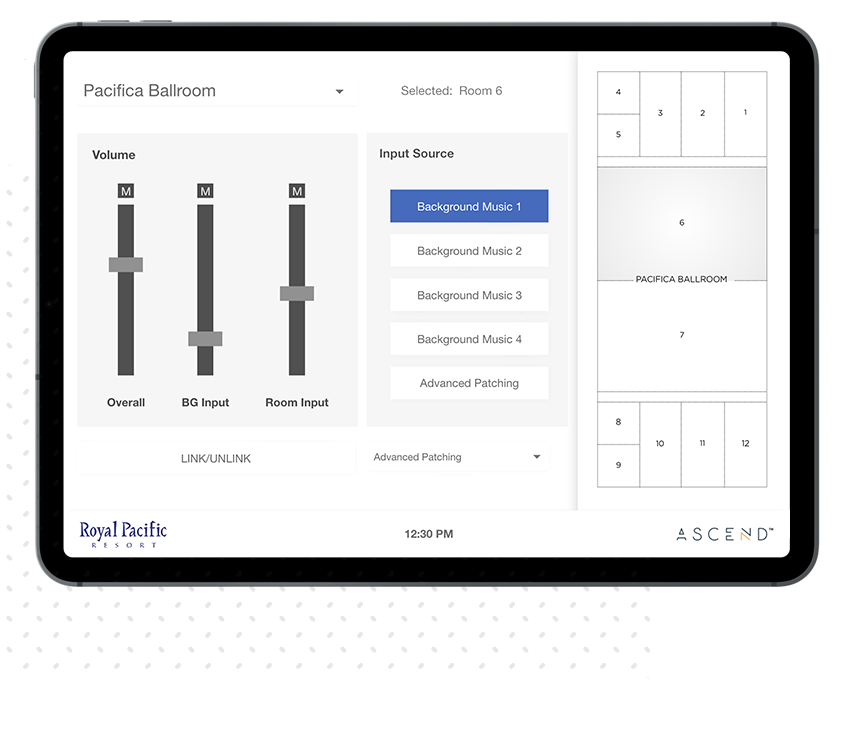 ROOM SCHEDULING &

ROOM COMBINING
Control ballroom spaces more efficiently. Renting out ballroom space or scheduling meetings can be done in seconds, and easily managed from a customized interface. Combining rooms within one ballroom or joining together multiple ballroom A/V systems has never been easier.