DISPLAYS / VIDEO WALLS
Let your guests see all of the big games. All at once. Whether you need a few TV's or a few hundred, we're here to help. We design displays and video wall systems that maximize impact for your restaurant. Your staff can easily change between channels on an individual display with a custom programmed touch panel. No more losing the remote.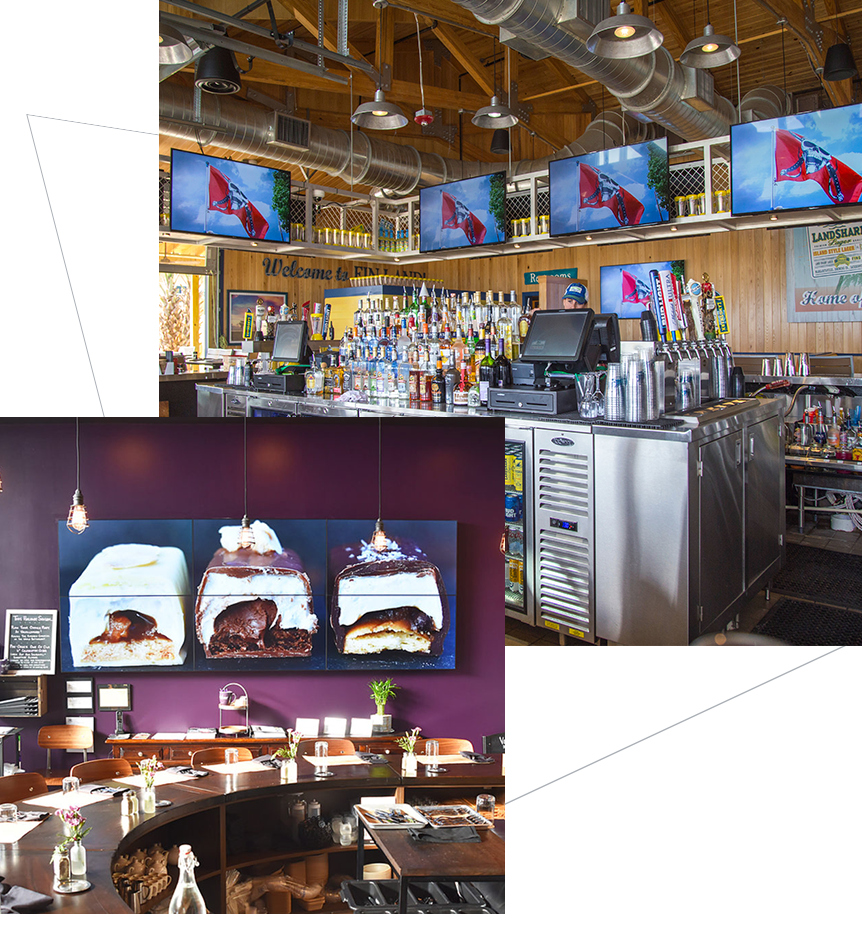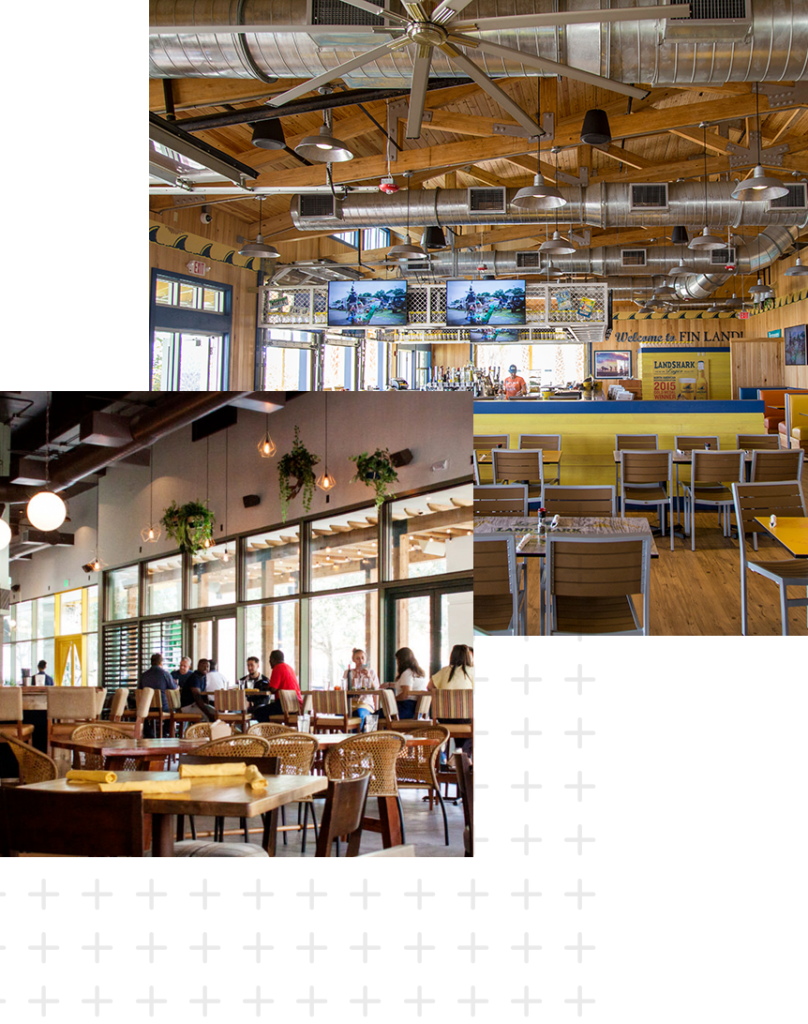 AUDIO SYSTEMS
Our engineers develop the perfect speaker layout and back-end system for your space. We separate out your restaurant by zones. The bar may tend to be a bit busier throughout the night, so you can turn up the music without it blasting in private dining- creating the perfect vibes throughout your entire restaurant.
CONTROL SYSTEMS
Easy controls get you back to your guests faster. We program Crestron touch panels or iPads unique for your system and your restaurant. Staff can control the audio/video sourcing, and audio levels with a simple tap.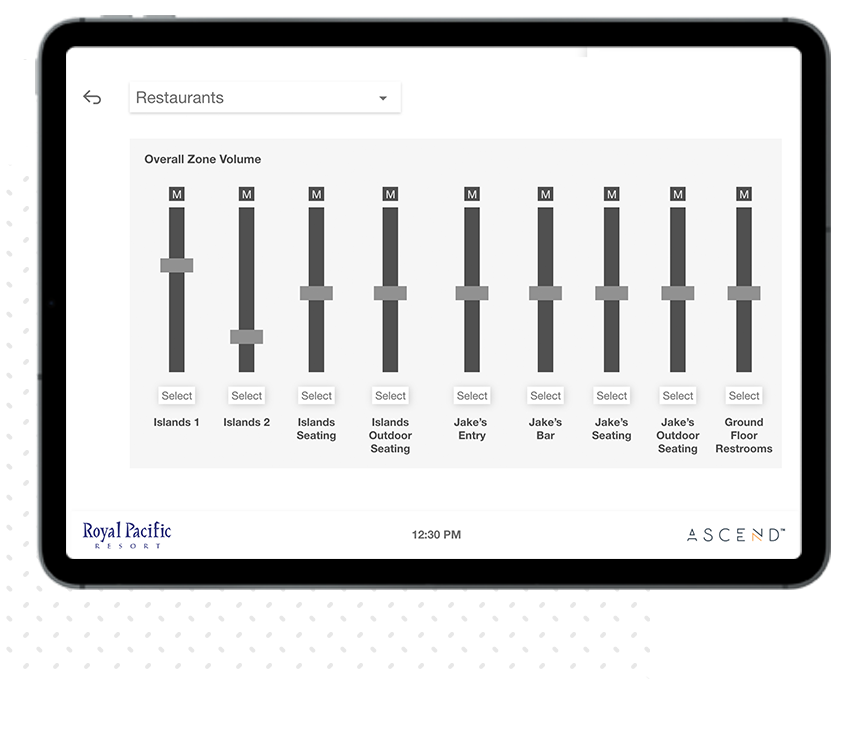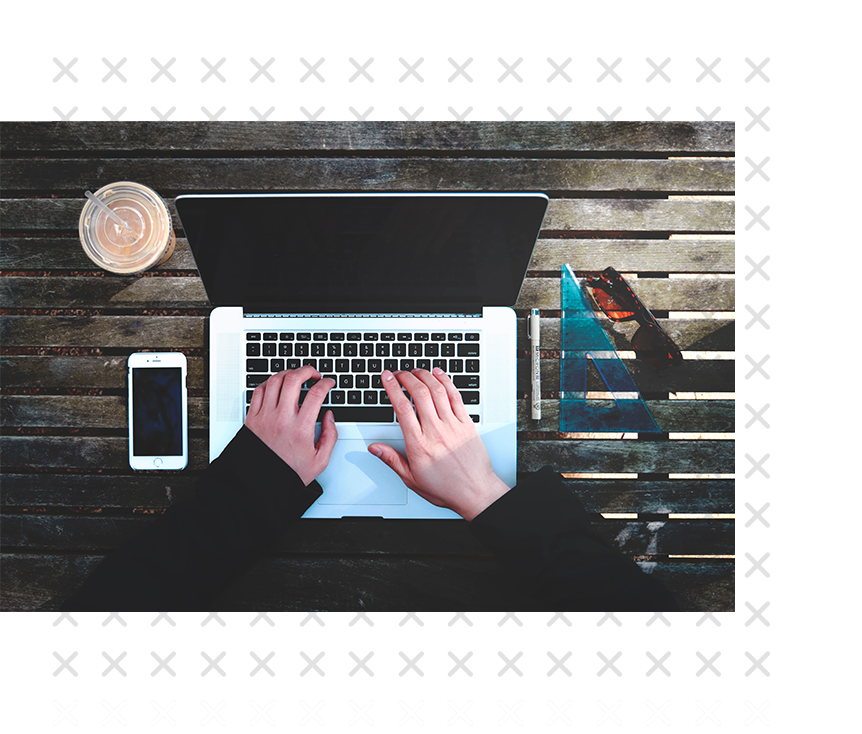 24/7 REMOTE HELP DESK
For projects that are $100,000+ we provide 24/7 remote help desk for the life of the system. This means that if you're ever having any problems, we can log into your system from wherever we're at and see what's going on. We'll troubleshoot the system with you for free. Any time. Any day.