Love is the only way forward.
CREATIVE EXPERIENCES
We blend art and technology to create immersive experiences that we love sharing with the world. Our team of techies and artists create stunning art inspired by technology that helps not only bring your vision to life, but takes it to the next level.
Start Creating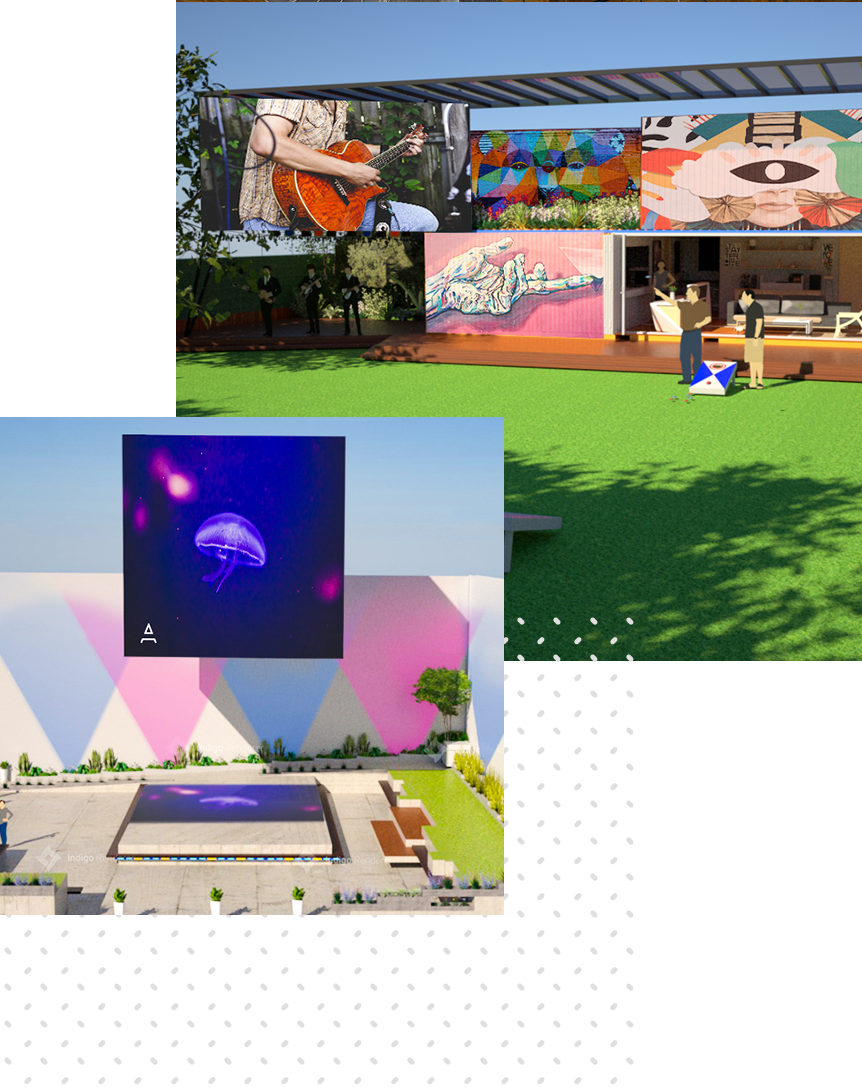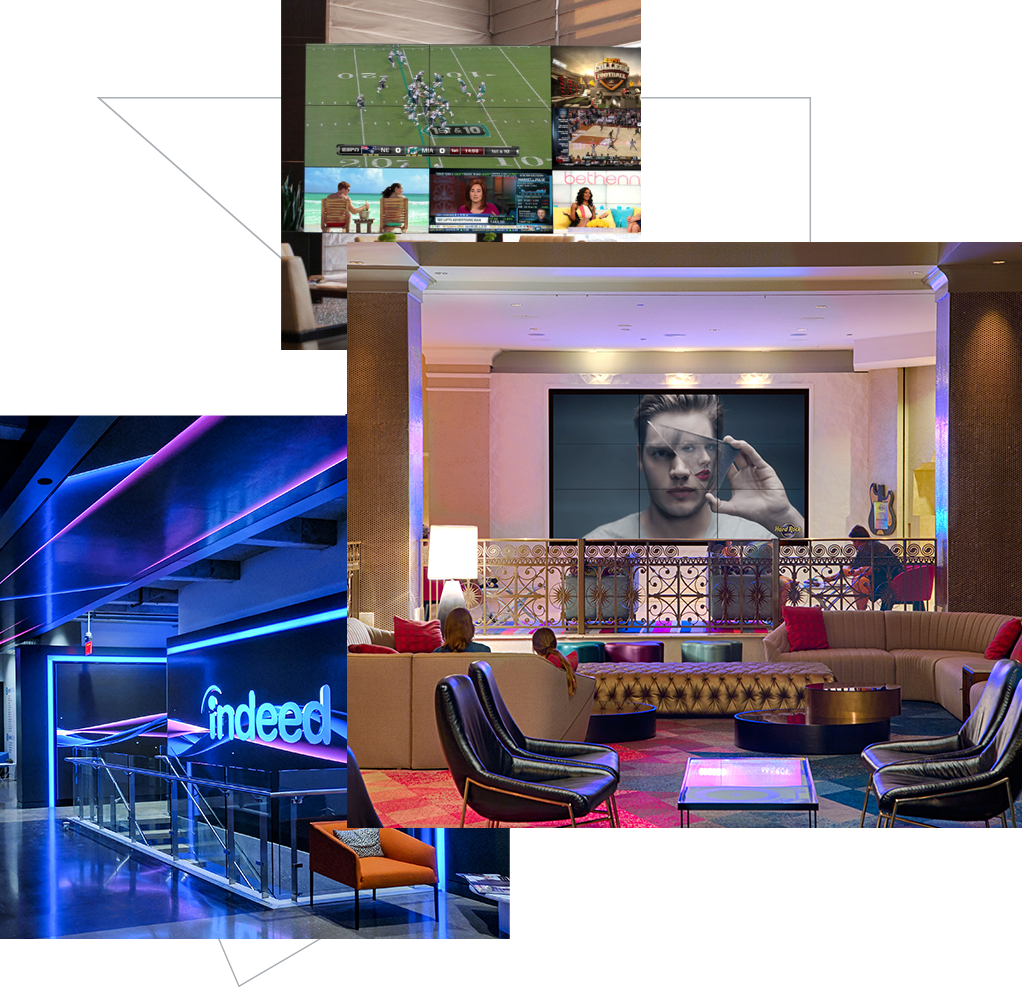 Video Walls
Let's get creative! Enhance your space with the perfect pixel pitch experience to WOW your guests with an artistic video wall. From smaller spaces to a massive scale, we specialize in both LCD and LED video wall systems.
Make an impact
A/V SERVICES
Sight and sound is what gives a space its feeling. We believe the beat of a space is what defines its soul. Our team is all about designing custom solutions that show off the theme and vision of your space. We provide full turnkey solutions. Our team will design, install, and maintain your new and/or upgraded system.
Find your solution