VIDEO WALLS
Corporate video walls can be used in lobby spaces, presentation rooms, control rooms, and more. LED video walls are a perfect solution to capture attention, welcome guests, or let your team know what's new.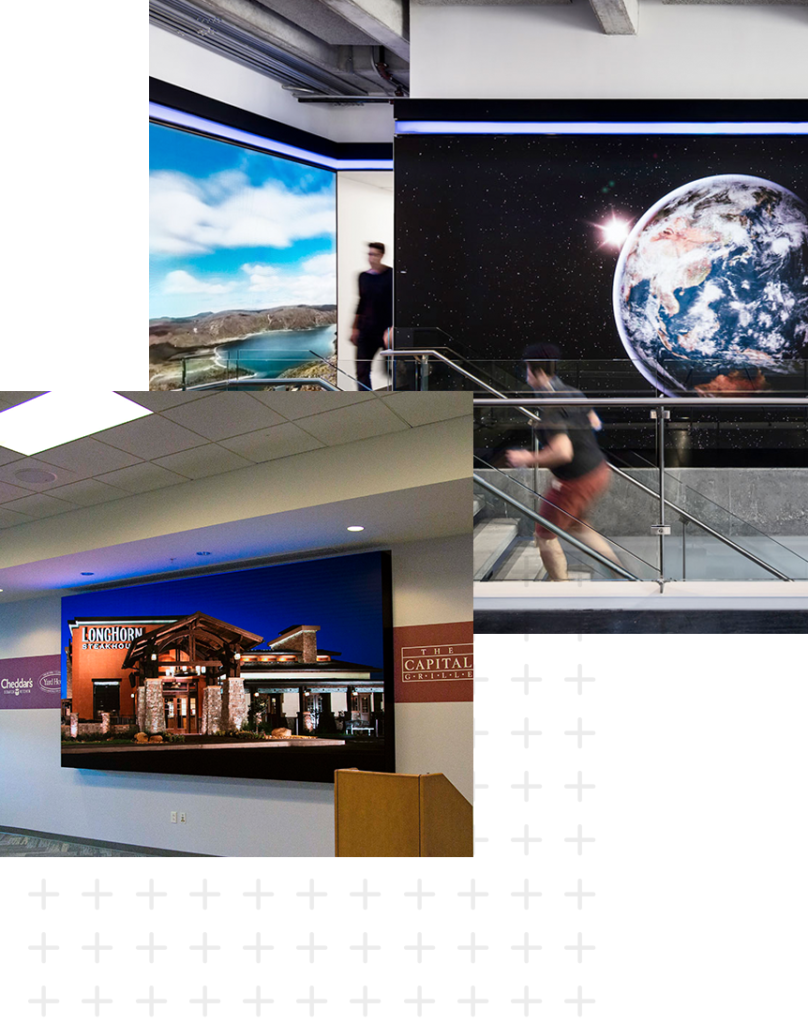 AUDIO SYSTEMS
We design audio systems in small and large scale buildings. Our audio systems are designed with separate zones so you can play louder upbeat music in the café, and background music in the office.
CONTROL SYSTEMS
Our programmers develop branded touch panels for each of our systems. Since every touch panel is unique to your system, we're able to focus on ease of use and increased functionality. We design the systems for what you need, but make it easy enough for anyone to navigate.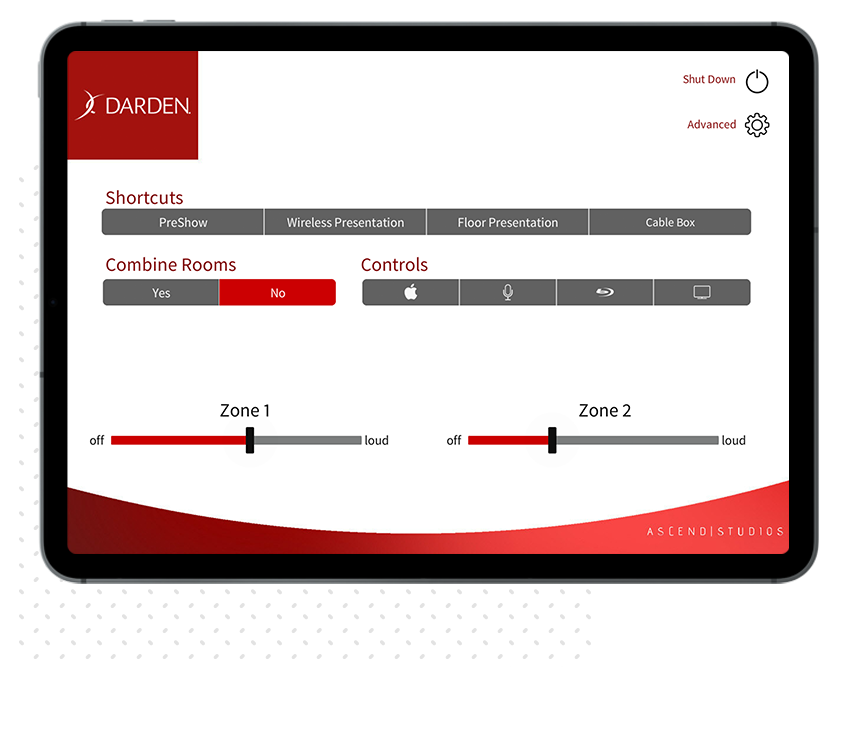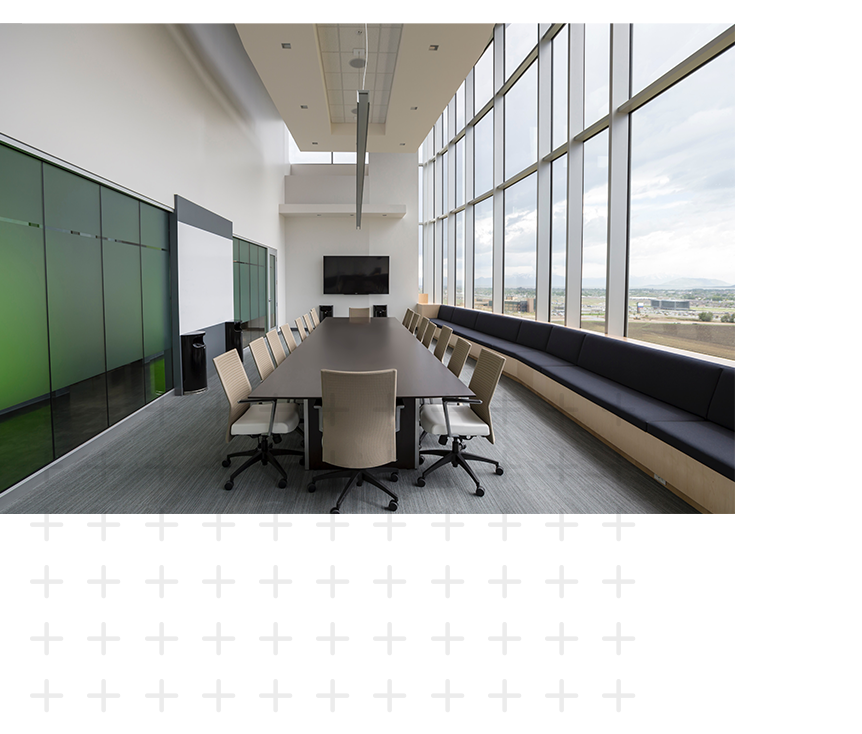 CORPORATE MEETING ROOMS
There's a lot of pressure in corporate meeting rooms. While preparing for that big presentation, the last thing you need is to stress out while wondering if the finicky conference room AV system is going to work that day. We provide state of the art tech for 4k video conferencing and live-streaming meetings, securely within the company, or live on the web. You take care of your presentation, and we'll take care of the rest.
CORPORATE LOBBY SPACES
Your lobby is the grand welcome to your corporate office; it sets the tone for the employees, guests, prospects, shareholders, and anyone else who is lucky enough to walk through your doors. A corporate lobby video wall can set the mood and provide useful branded, or seasonal content. Whether you want to show off projects, display info on upcoming events, give a personal welcome to your prospect, or give guests some background about the company while they're waiting, we can do it all with a custom video wall.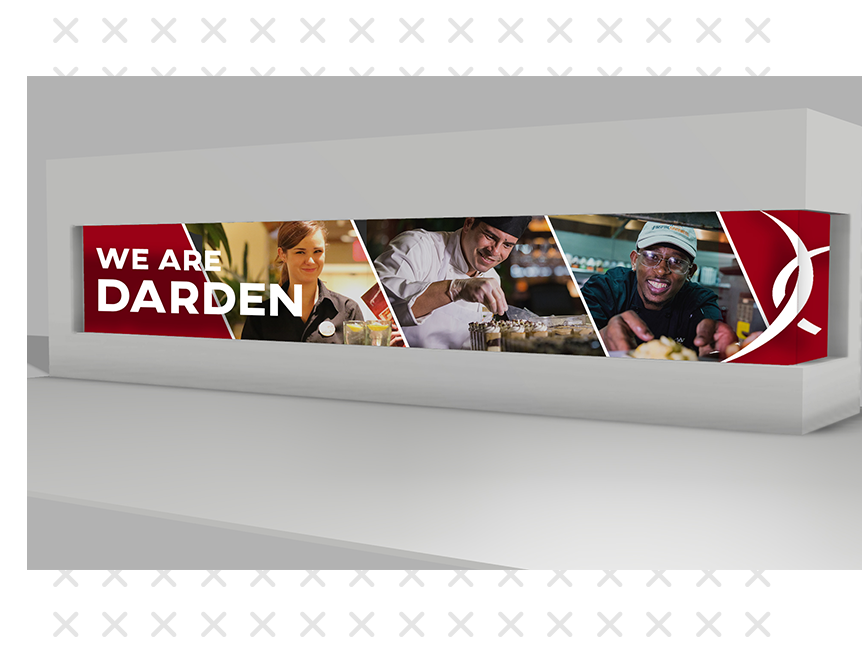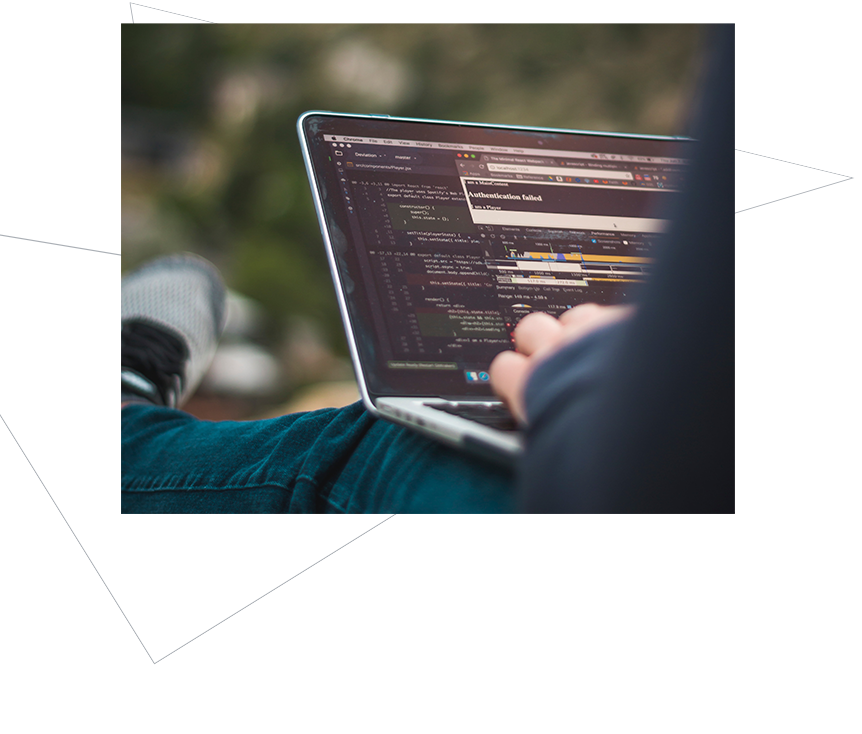 24/7 REMOTE HELP DESK
For projects that are $100,000+ we provide 24/7 remote help desk for the life of the system. This means that if you're ever having any problems, we can log into your system from wherever we're at and see what's going on. We'll troubleshoot the system with you for free. Any time. Any day.