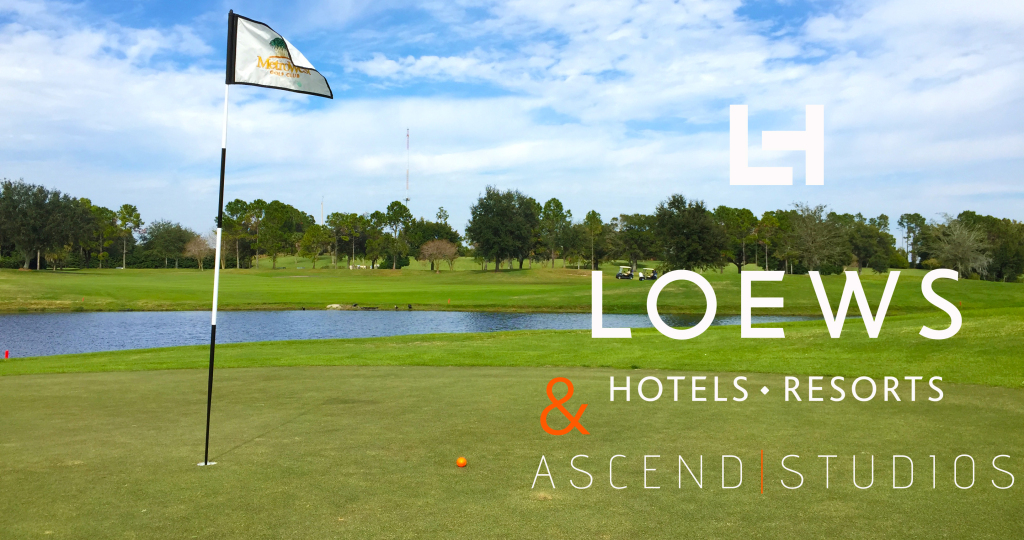 Ascend Studios was proud to be a sponsor of the yearly Loews Hotels golf tournament last week.
This tournament was organized  to support and provide donations to the Feeding Children Everywhere Foundation. The morning started with screwdrivers, bloody marys and hanging out with our friends from Loews Hotels. Once we hit the course, it became clear that the Ascend Studios team was way outside of our "techie" comfort zone. It was very exciting for us when we successfully hit the ball off of the tee! Casey was very good at burying the ball into the ground. Zach was great at driving the ball down the green (and only hit a few houses). Josh was able to skillfully avoid hitting the golf  ball off of the tee countless times. Our guest, from Cirque Du Soleil: La Nouba, Juan was our golfing savior. He was very skilled at hitting the ball in the correct direction; we were in awe of his sweet golfing skills.
Loews Hotels did an amazing job with the event and were able to raise a lot of money for the Feeding Children Everywhere Foundation! We are so proud to have Loews Hotels as a national partner and to be a part of such a fun / meaningful event.
Until next year!
If you would like to donate to Feeding Children Everywhere, just click here to help make the world a better place!