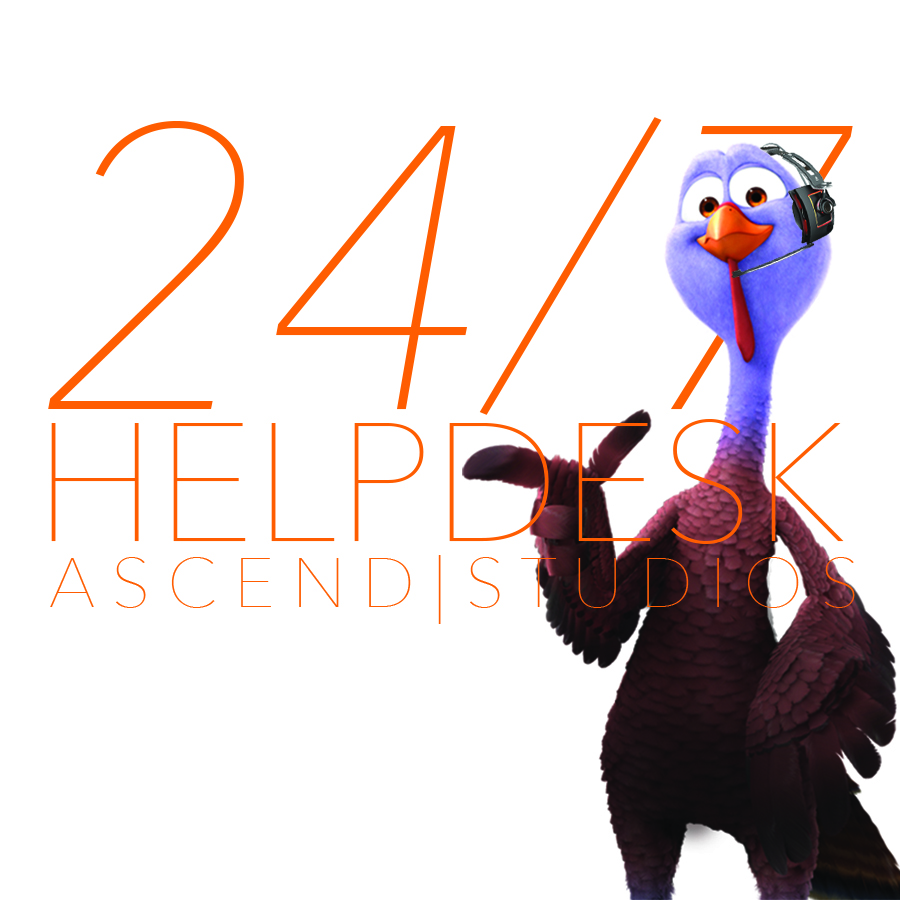 Happy Thanksgiving from Ascend Studios!

We hope you had a great Thanksgiving with all of your favorite people! I have to take this opportunity to brag about our amazing 24/7 Helpdesk team:
On Thanksgiving day we received a notification from our Helpdesk App that an error had occurred at Hard Rock Hotel, rendering them temporarily unable to control their audio system. This would have been a huge issue for the hotel, Universal Studio Resorts are at full capacity during this time of year. Our programming team jumped into action and logged into their system. Within 30 minutes we were able fix the issue and even help out the pool staff by remotely adjusting their volume settings.
This is a great example of our FREE 24/7 Helpdesk support. Our partnered clients can't schedule when an issue might arise, we have to make sure they're covered every single day of the year, even on holidays!
If you want to become a partnered client and receive our FREE 24/7 Helpdesk for the LIFE of the system, just give us call! We would love to work with you and your team.
Also, we love the movie Free Birds & you should totally buy the DVD here!