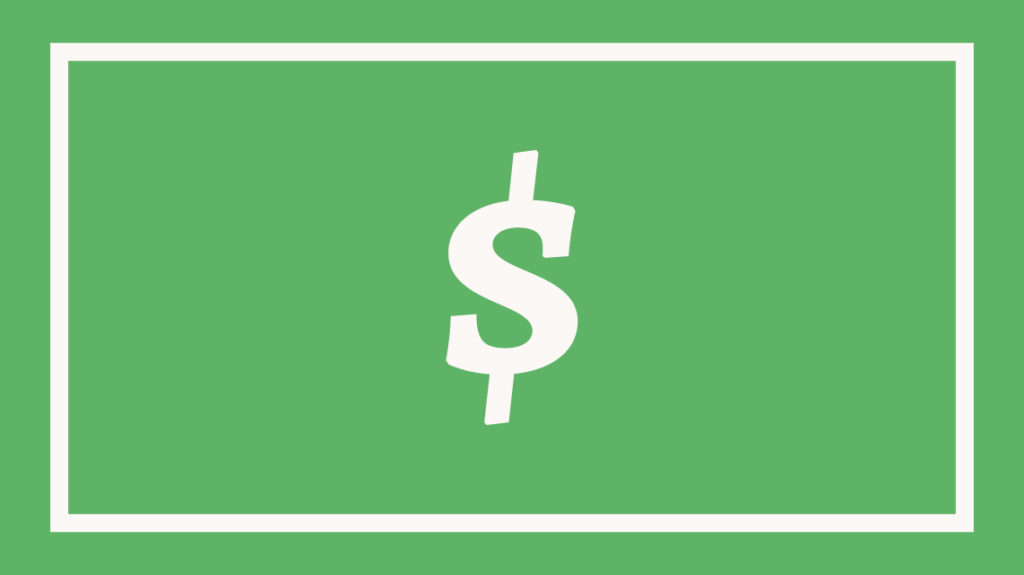 When taking on a large project such as a video wall, the question that's always on the tip of everyone's tongue (and rightfully so), is "What will a video wall cost me?" Futuristic, high-tech, creative solutions are great, but can often come with a decent price point. There are a ton of factors that go into the cost of a video wall, making it impossible to give an across the board estimate. If you came here wanting your custom video wall priced out, shoot us an email and we'll respond ASAP. While we can't give a simple universal answer, we can give you a starting price point and some great guidelines on what you need to know to figure out what your wall would cost.
The Starting Price:
While there are many options and factors for a video wall, a decent starting price for a 2×2 video wall made up of 46" LCD monitors is about $18,000. The hardware that goes into a video wall is much more advanced than the random consumer grade TV's you'd pick up at Best Buy. The displays that you get with a professional grade video wall are designed specifically for a video wall setting. Keep in mind that the most cost effective LCD wall would have larger bezels, less processing, and less built-in functionality. Where as a nicer brand that has almost zero bezel, great processing, and plenty of flexibility might run around $22,000. Depending on the size and application LCD and LED can be priced pretty competitively against each other with each offering it's own unique advantages. For this size it would be just as cost effective to purchase a large TV unless you need a unique layout.
Factors To Think Through When Planning Your Video Wall: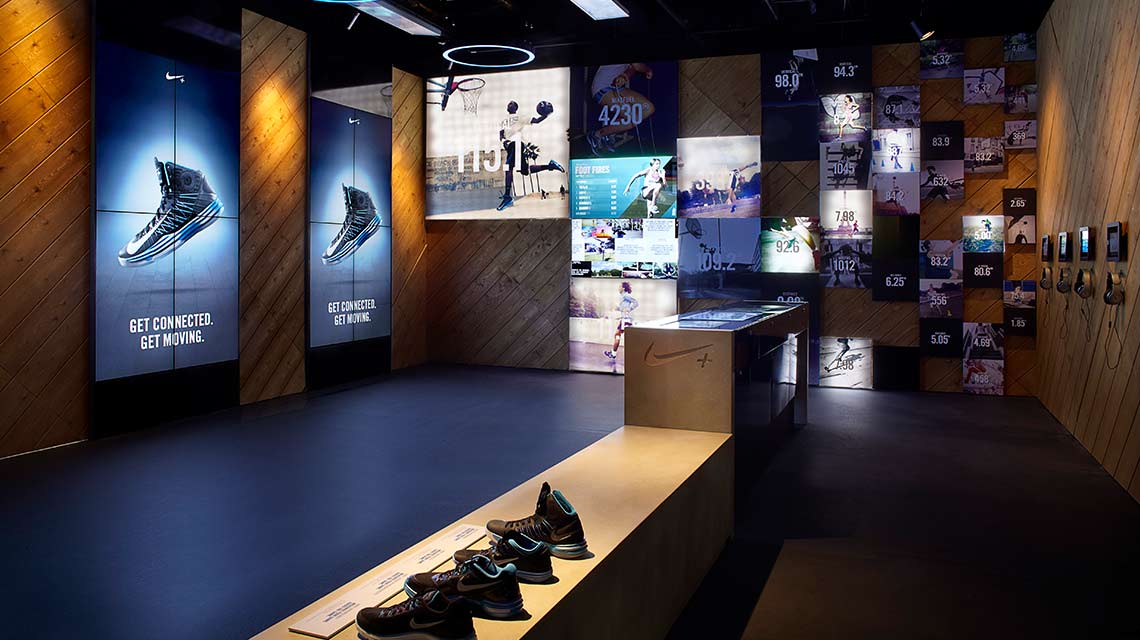 1. Content
When trying to figure out the cost of your new video wall, you should first put some context behind what you'll be using it for. Will it be client facing or internal? What departments can/will use it? Lastly, what content will it be showing?
Always remember that content is king. Before you can decide what the best solution is, you need to know what you're trying to display. Will corporate be using it to display internal announcements? Will you be using it in a lobby to display branded content/videos? Will it be paired along with an audio system to show movies at the hotel pool?
The possibilities are endless, and the potential is enormous. If you're having a hard time deciding- maybe you should just get two.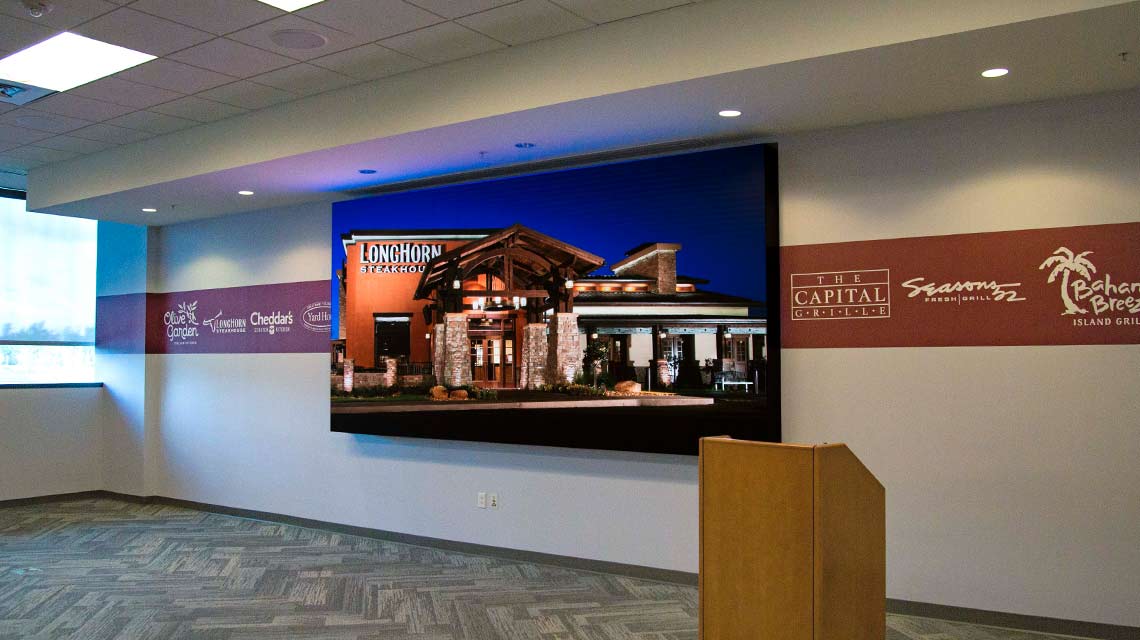 2. Location
This is a much more practical detail to think through, but still an important one. For starters, you need somewhere to put your video wall. Having a high-tech display is awesome and all, but having to shove it in a corner no one ever walks by won't do you any good. Finding the space for a video wall might be a challenge depending on your business and the existing fixtures you already have. It might be worth considering replacing some old monitors or some other wall mounted pieces if you want that sweet sweet look of a seamless LED experience.
While the size of the room and size of the wall will impact what you can do in the space, also take note that video wall panels can be uniquely arranged to fit in a specific space. When someone says "video wall", you might think that it needs to be a rectangle that takes up an entire wall. Break free from that mind set. We can arrange panels in a more unconventional way while still being just as appealing. You can do a taller, long, narrow. completely square, or even cover the whole wall from floor to ceiling in video panels. We can also create facades to frame the video wall into whatever shape you want. Just keep in mind that depending on what you choose, you may need custom content created.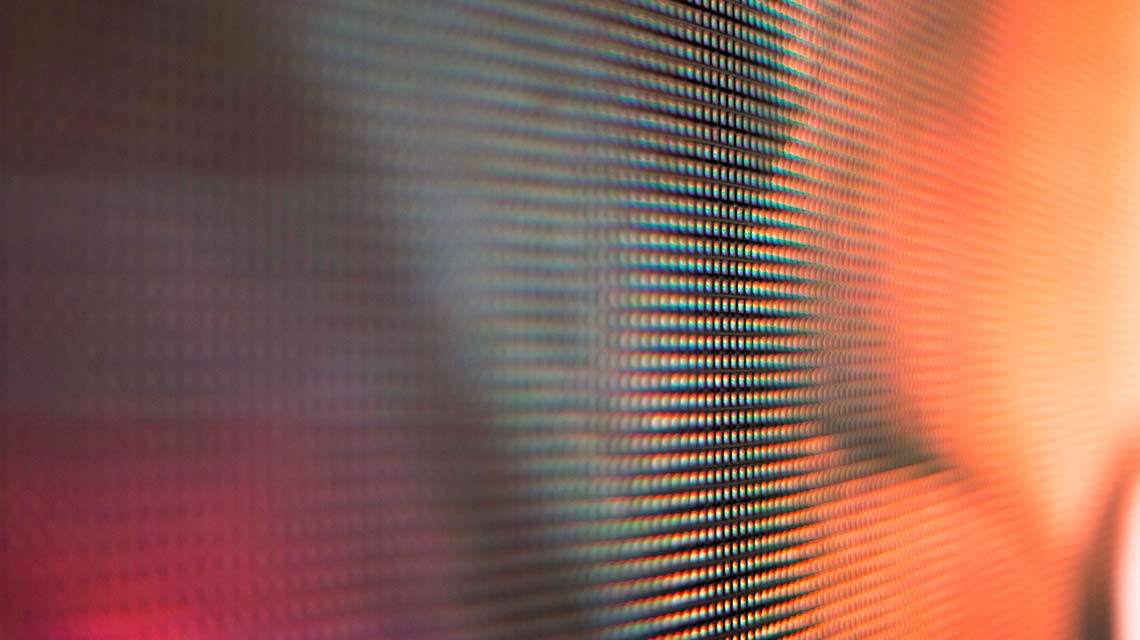 The viewers distance from the screen will impact the pixel pitch you'll need for your video wall. The general rule of thumb is that your pixel pitch needs to be 3:1. For example, if the pixel pitch on your wall is 4mm, the viewer needs to be at least 12 ft away.  The smaller the pixel pitch means that the panel has more pixels tighter together, and the closer the viewer can be to the screen without seeing individual pixels. Where as the larger the pixel pitch, the fewer and farther away the pixels are from each other, and the viewer needs to be farther from the screen to see the image clearly.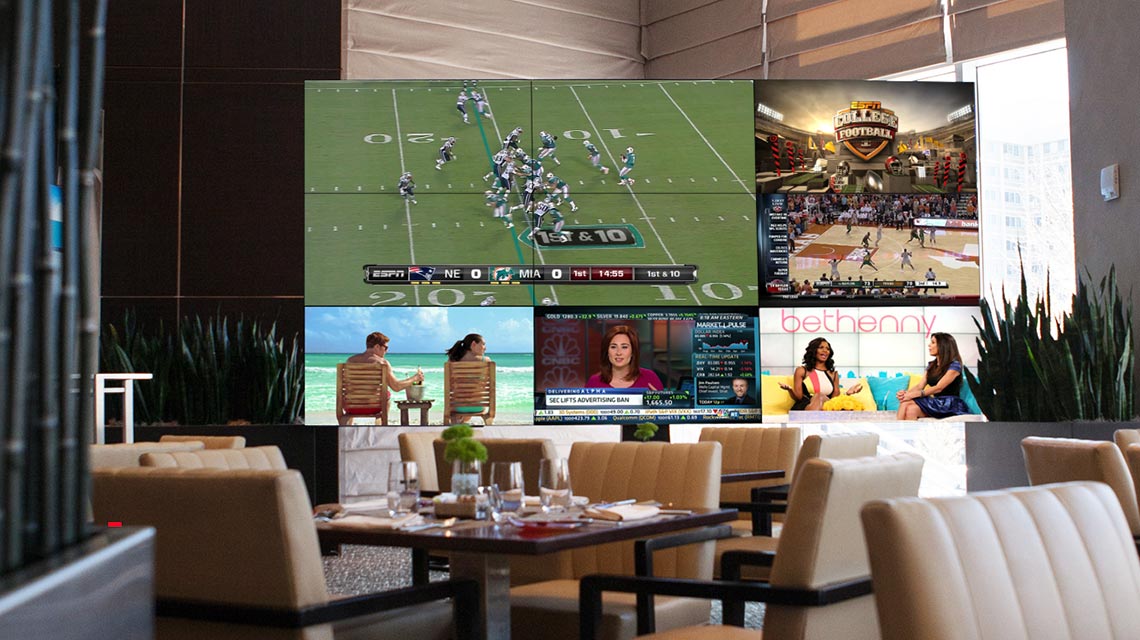 Last little note: depending on how your space was built, you may need to reinforce the wall to be able to hold the weight of the video wall panels. A lot of times this isn't an issue, but just in case… It's worth mentioning that a common misconception is that a video wall has to go on the wall. But you actually don't have to settle for an inconvenient wall placement. We can make custom sleek stands so you can have your wall be where it actually works best for you.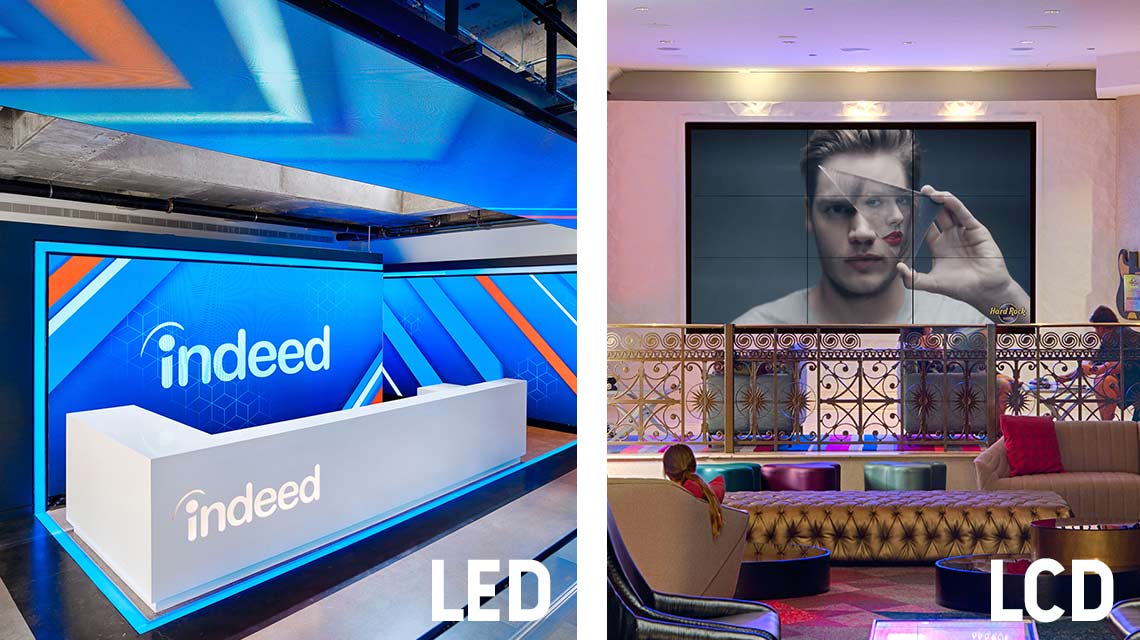 3. LED VS LCD
The type of video wall that you're wanting can be a major price factor.
LED walls are completely seamless and can be used inside and outside. Some LED panels are also flexible, which can allow for a more creative install.
LCD walls are made up of multiple displays that are programmed to show certain sections of the content. With an LCD wall you can see thin lines between each of the screens. Some LCD screens have a larger bevel than others and this impacts the cost.
In the past, LCD has tended to be cheaper than an LED wall, but now LED prices are coming down. The right solution for you will come down to your budget, the application, and personal preference. Check out our page on video walls to learn more about the differences between LED and LCD walls. If you have any questions about the best option for your needs, just shoot us an email.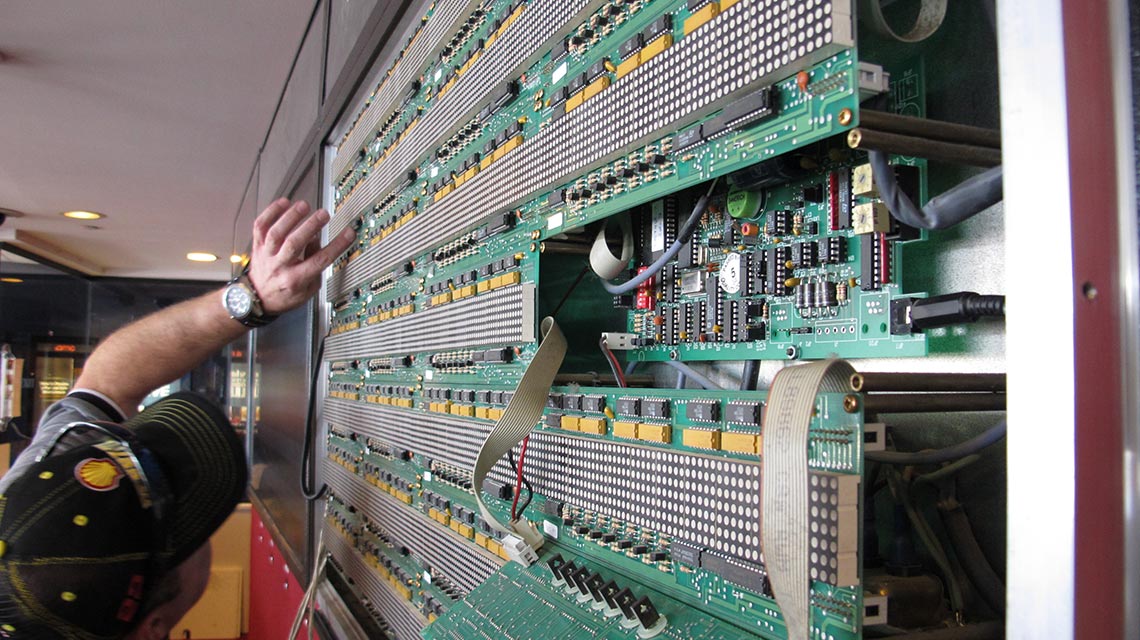 4. Additional Hardware
Again, this is another practical piece, but something that sometimes gets overlooked by clients who are just researching solutions. The cost of a video wall doesn't just stop at the cost of the screens/panels.
For example, video walls can be setup with interactive attachments that can turn the wall into a big touch screen. Or if your wall is for an exhibit in a museum or at a theme park, you'll likely need an audio system installed as well so that guests can hear what they're seeing.
And your team will need a system to control the wall. Unlike your TV at home, there isn't a little button or small pre programmed remote that comes built in. Not only do you need to have the right internal processes in place to control the system, such as who updates the content on it and when, but you need to have the right hardware solution to do it with. We use Crestron Touch panels, or iPads to display a custom built touch panel design where you can control all of your video walls, displays, and audio systems, quickly and easily. Our team designs and codes it all uniquely for you and your brand.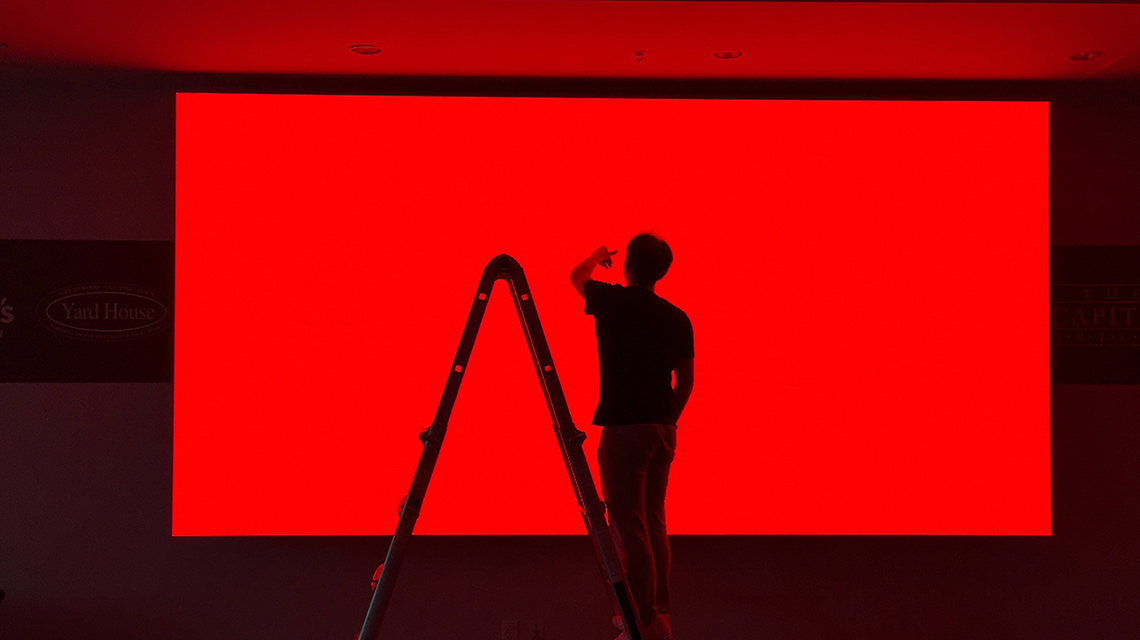 5. Maintenance and Support
Regular maintenance on a large purchase such as a video wall is always a good idea. Depending on the type of video wall and where it's installed, you may need more frequent maintenance. Panels will need to be replaced, colors may need adjusted, and occasionally a few pixels may need swapped out. Regular maintenance will help avoid these issues turning into emergency on-site visits, or a powered down nonfunctional system while you wait for hardware to be delivered.
When it comes to support, this is where you can really rack up long-term costs if you don't partner with the right company. A lot of IT companies may charge you per phone call. And if your staff isn't necessarily the most tech-savvy, this can add up quick. Buttons get hit and speakers get muted. Things just happen. And we get that. We've all had phone calls with internet/phone providers where they ask us if we've turned something off and then on again. We don't believe in pouring salt in that wound when it's a simple fix. Or even if it takes some investigating, our team plays detective (without charging you).
With every install we do we also provide a Helpdesk PC. If you experience an issue at any time of the day our team is able to remote in, check out the system, and figure out a quick fix so that you, your team, and your customers don't have to suffer. Did we mention that it's free? You read that right. Our clients get free support for the life of their system. Not too shabby.
P.S. If you're not a client but need some support with your existing video wall, check our our Helpdesk Packages.
---
If you need some inspiration for your install, check out our projects page to see some video walls that we've installed across the U.S. Or, if you have a sweet idea, more questions, or just an insatiable want for a video wall but aren't sure if you have the budget, just shoot us an email. We're happy to help.