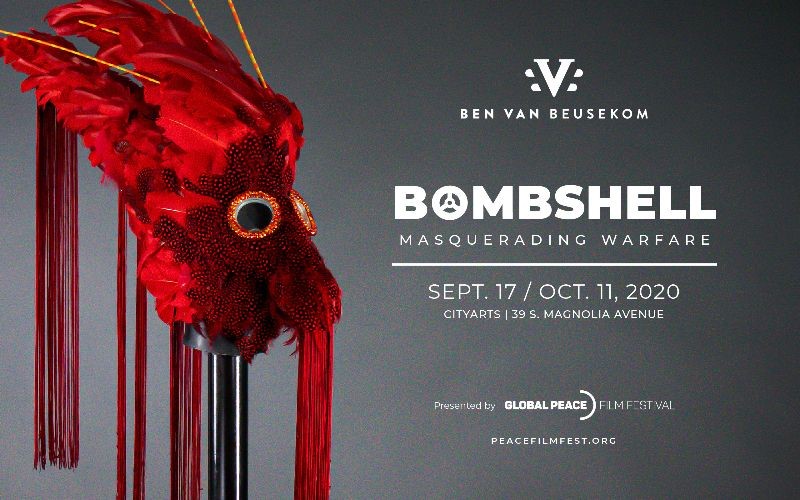 We love supporting the arts in our community! One of our favorite spots is the CityArts gallery in the heart of downtown Orlando. CityArts is currently featuring a truly unique exhibit that we just had to share for our artsy followers! 
Check out the current exhibit,
BOMBSHELL: Masquerading Warfare by Ben Van Beusekom,
at the CityArts gallery in Downtown Orlando through Sunday, 10/11/20. 
The artist created stunning works of fine art using donated materials and vintage gas masks that will blow you away! 
Ten years in the making, the haute couture artist has been painstakingly adding feathers, beading, sequins, and fabrics to create unique looks for each mask. The result is a truly breathtaking collection of masks that feels so fitting right now as we all cover our faces during the pandemic. 
We're so proud to work with the creative people enhancing the culture of our hometown! 
Ascend Artist and Founder, Josh Almeida, stopped by CityArts recently to check out the exhibit before the gallery opened for the day and was so inspired! He was also there to see how the gallery team is enjoying the new audio system we recently installed in this historic building. When you visit, give a listen to the awesome sound in the building!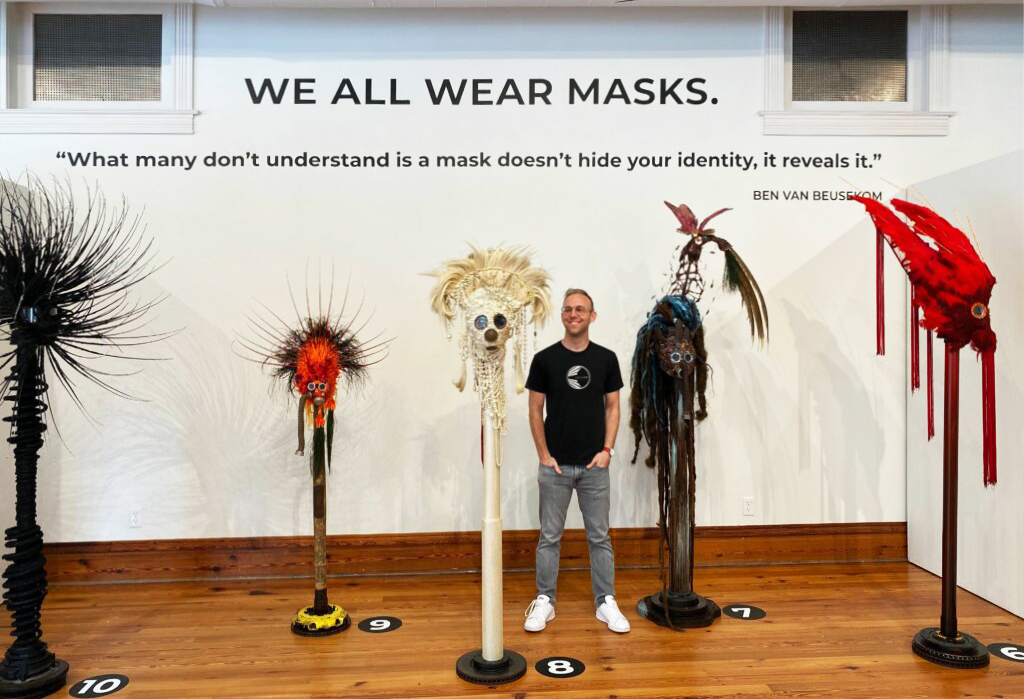 Photos do not do justice to the impeccable craftsmanship of each piece. You have to see these in person! 
Check out the CityArts gallery in downtown Orlando, Tuesdays through Saturdays, 11a – 6p. Admission is free, but donations are encouraged to support the arts in our community. Find out more information about CityArts here.
Our face masks are not nearly as glamorous as Van Beusekom's! But we still encourage everyone to mask up when you go out please. Let's work together to stop the spread of COVID-19!