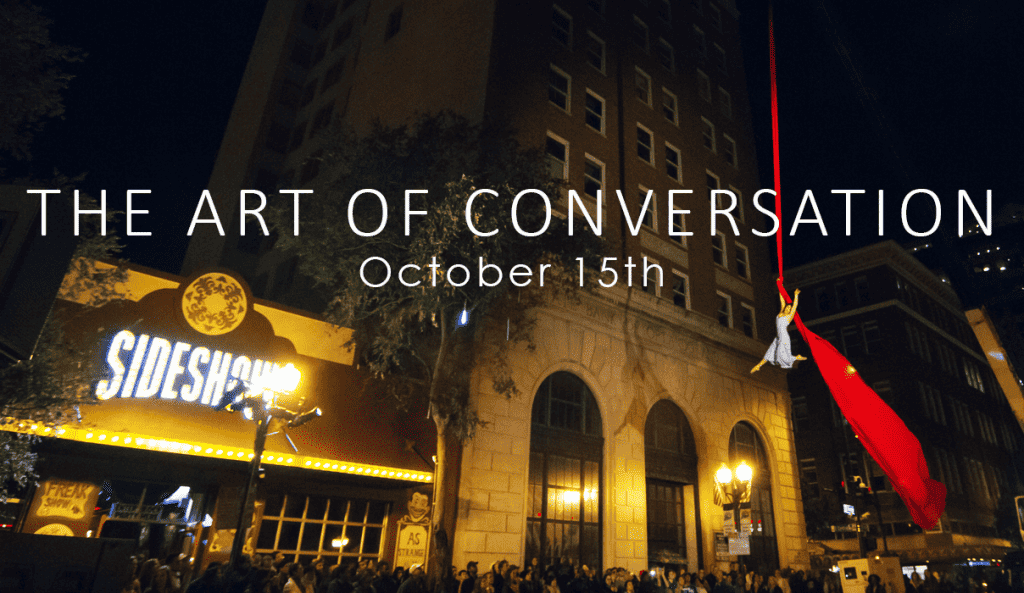 Ascend Studios is honored to be a part of the upcoming Creative City Project. Check out our installation, "The Art of Conversation" downtown on Saturday night 10-15-16 @ 5pm.
Our unique video installation seeks to inspire moments of reflection and connection through soul-searching conversations. We accomplish this by presenting thought provoking questions to elicit authentic and fun engagement from those passing by.  It features art work from two accomplished and well-known Central Florida Artists: Jason Hunt and Thomas Thorspecken.
All art work and questions will be projected onto the Suntrust building on the corner of Orange and Church, above Wahlburgers. We hope to see you there!
Thank you to our awesome team, who worked hard to pull all of this together:
J.B. Adams: Adams Learning, Leadership Trainer
Alex Whittenberg: Technician & Mad Cow Set Designer
Rhonda Day Ross: Event Producer
Mary Thompson Hunt: AEA, Voice Over Artist & Host of "From The Heart"
Jesse Durlin: Orlando Productions
Casey Compton: Ascend Studios
Zach Almeida: Ascend Studios
Josh Almeida: Ascend Studios