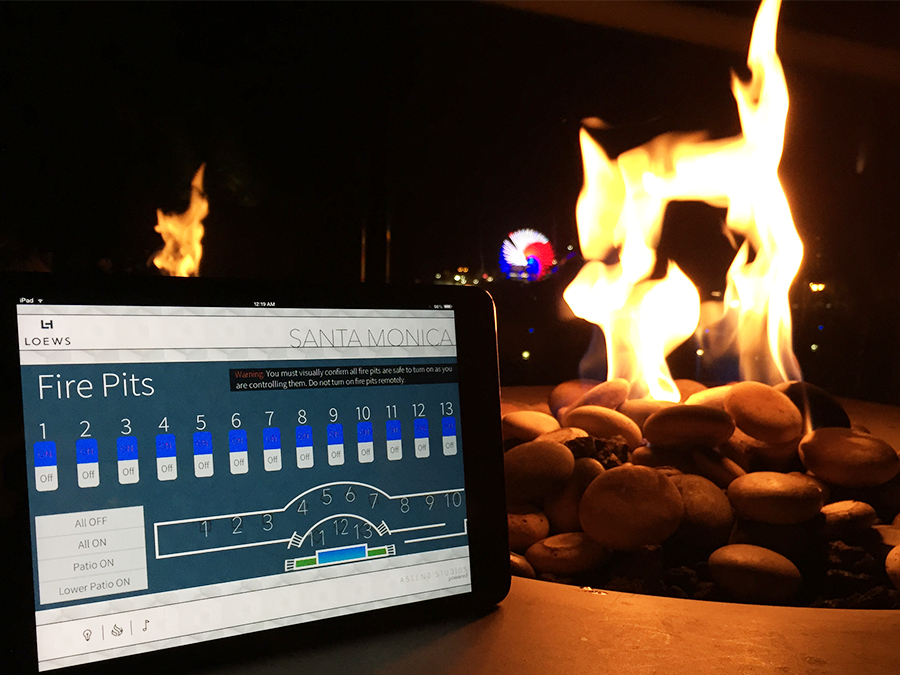 We had a blast working with our friends at Loews Hotels again. This time we were in beautiful Santa Monica, overlooking the ocean and the world famous Santa Monica Pier. What a job! Our team installed a new system that rocks during the day and transforms into a sexy lounge at night. Of course, it's all controlled by our custom designed iPad app that looks so flip'n cool!
Check out the pictures & video of the lights in action!
Make sure to stay at the Loews Santa Monica, hang out at the fire pit, order a drink, take in the pier at night and enjoy the lounge. We loved creating this system. Cheers.