CityArts Gallery Control & Sound System, Orlando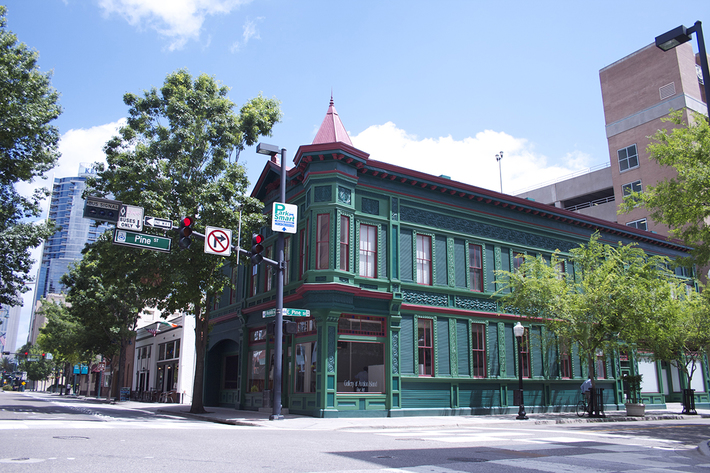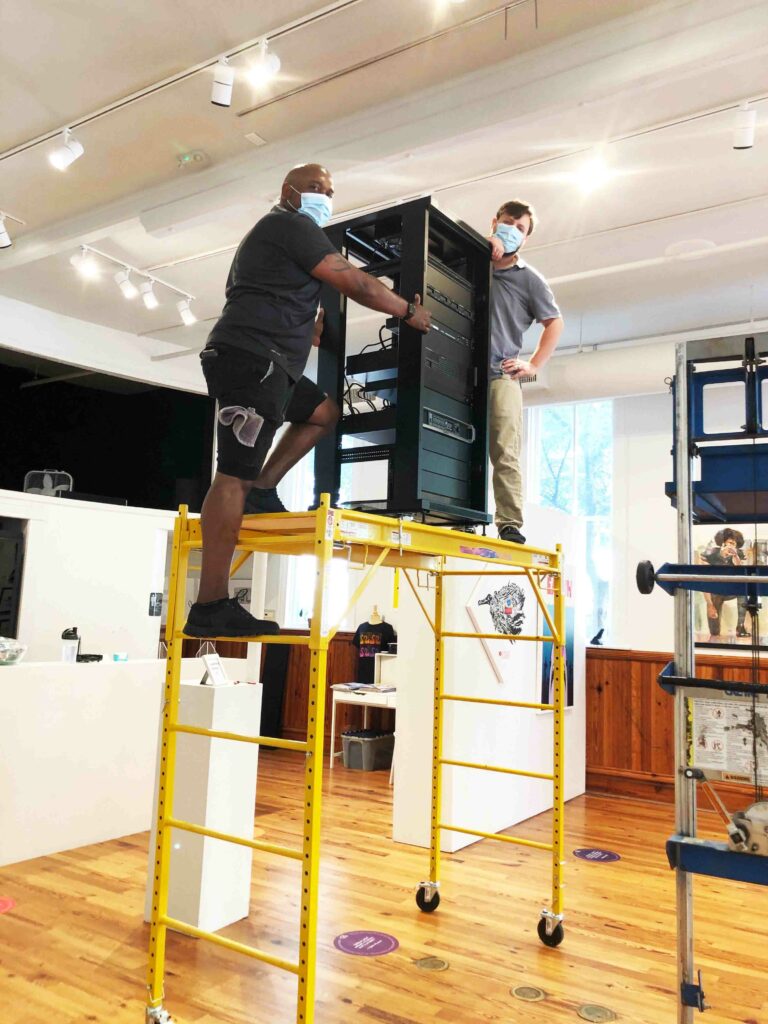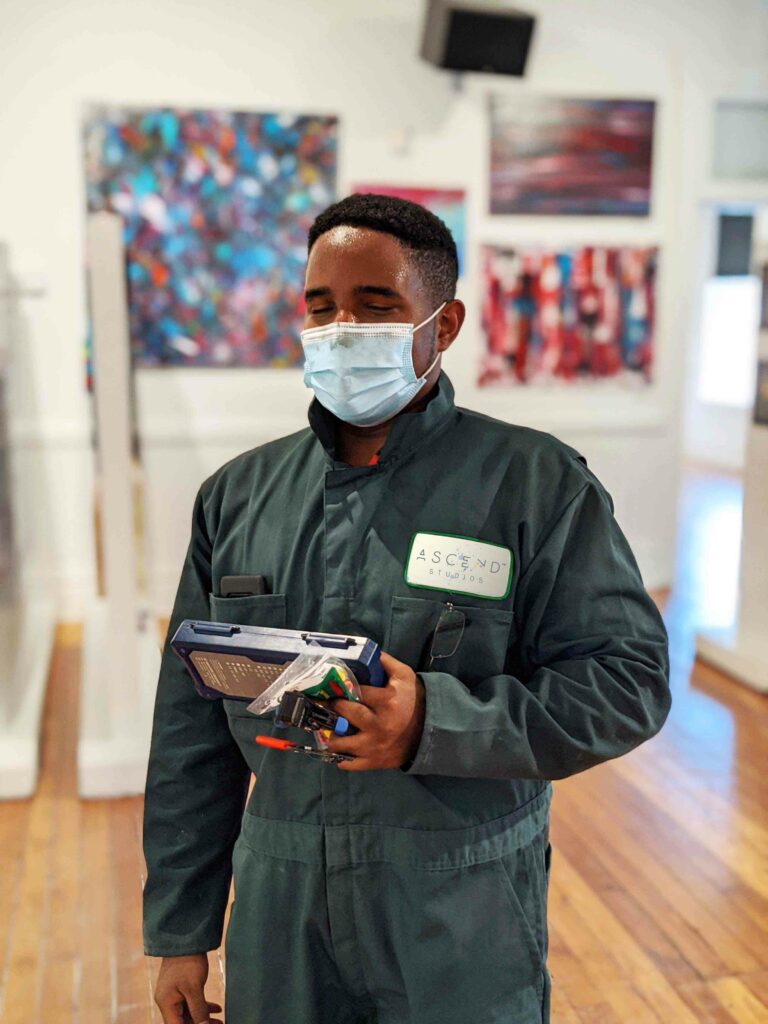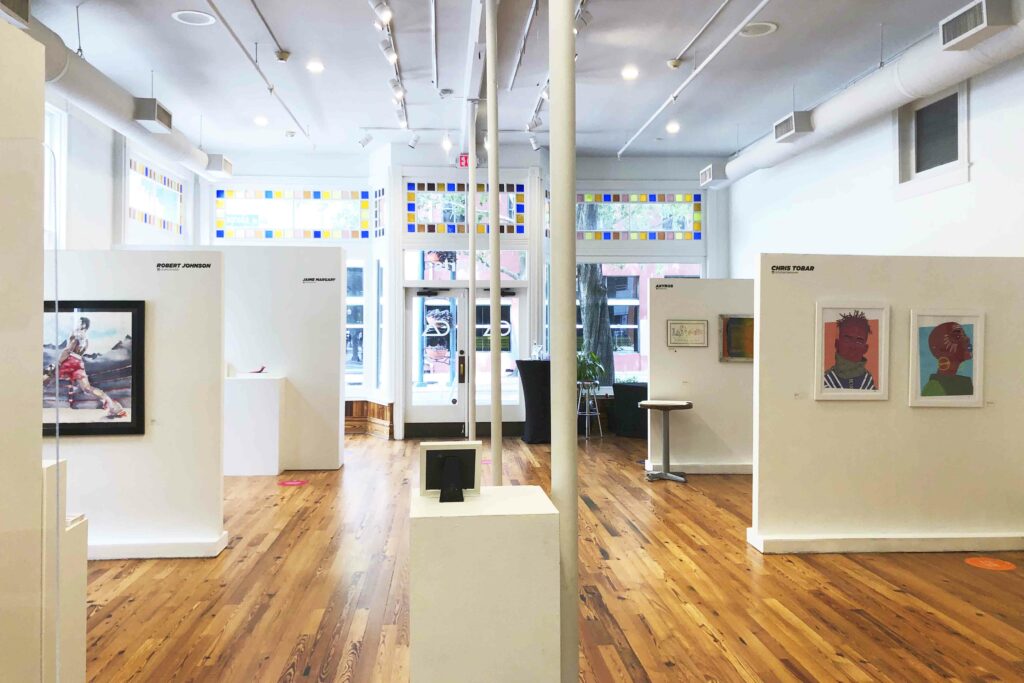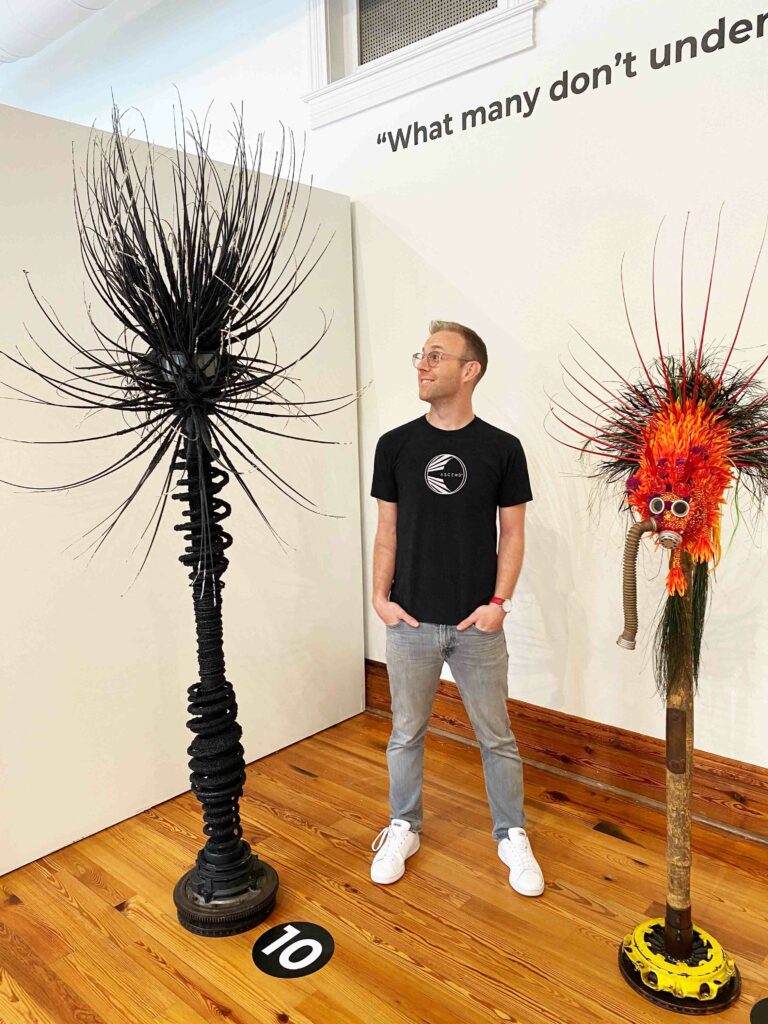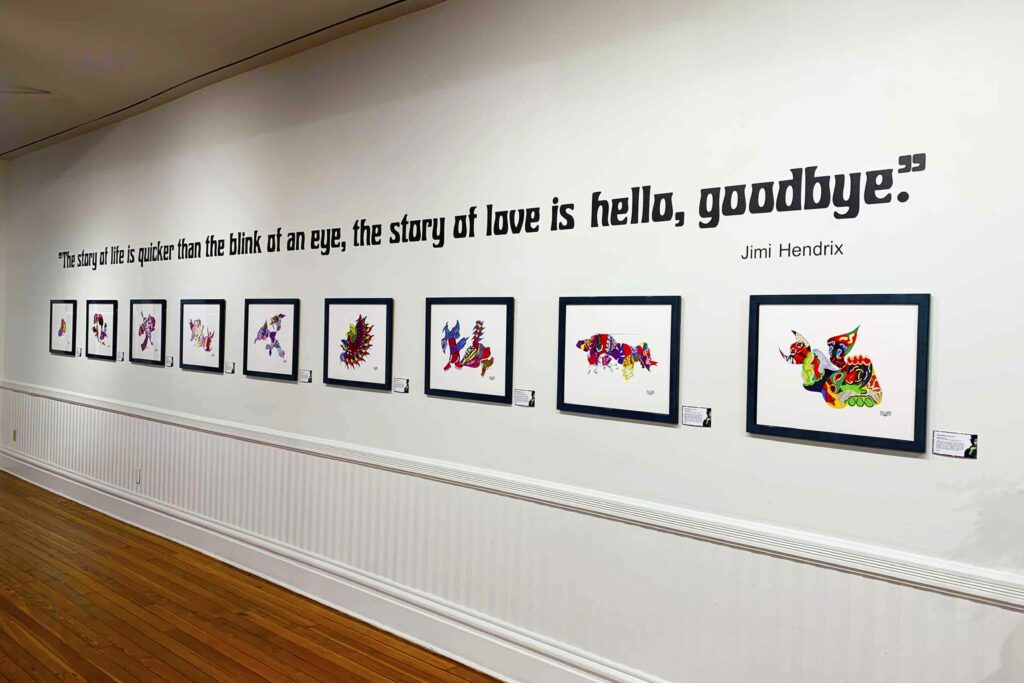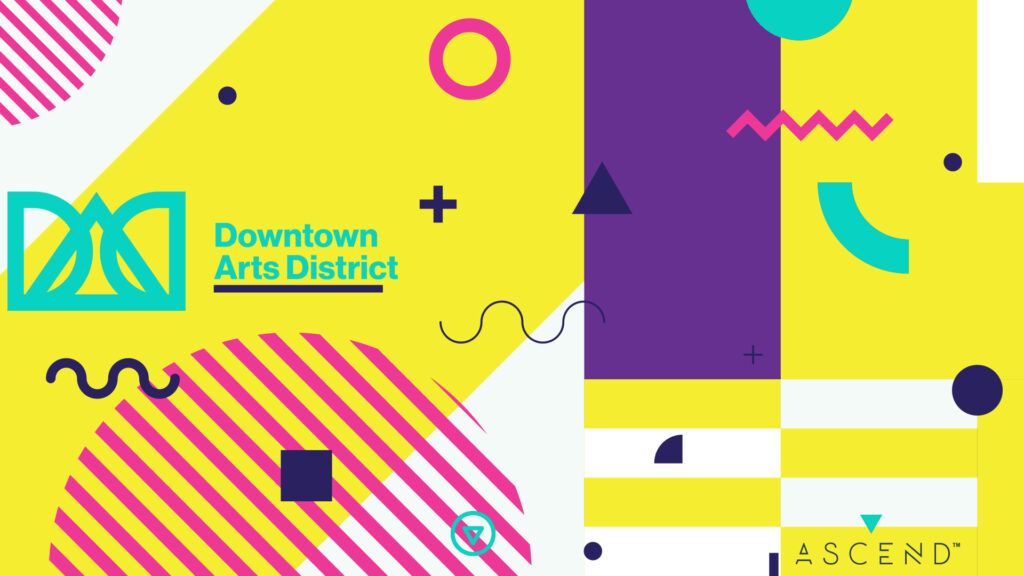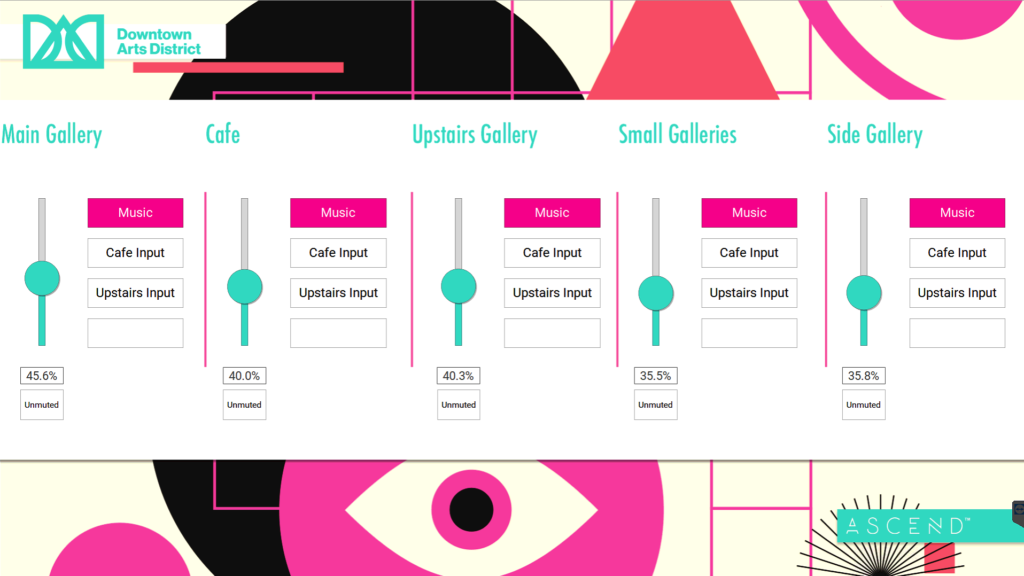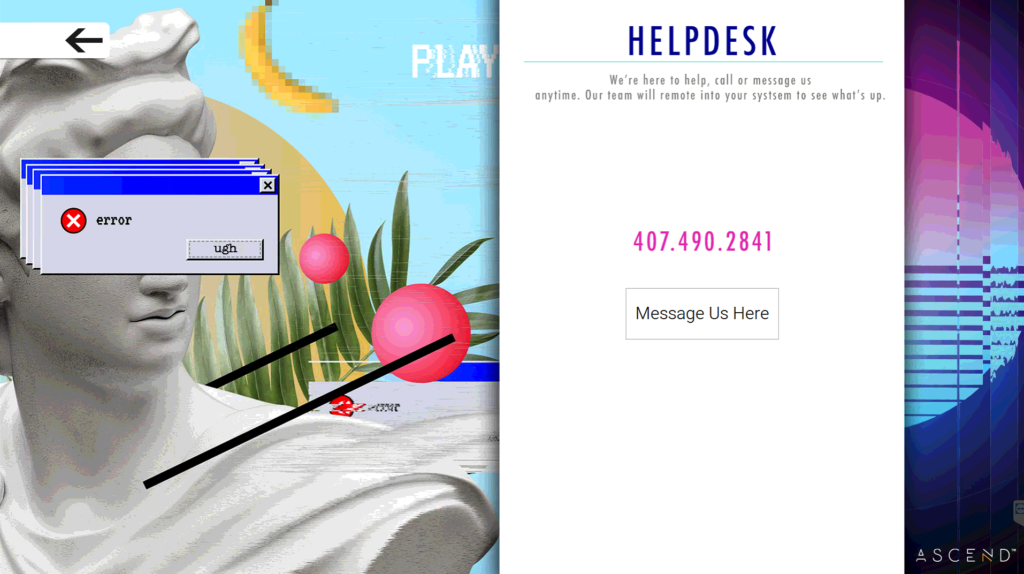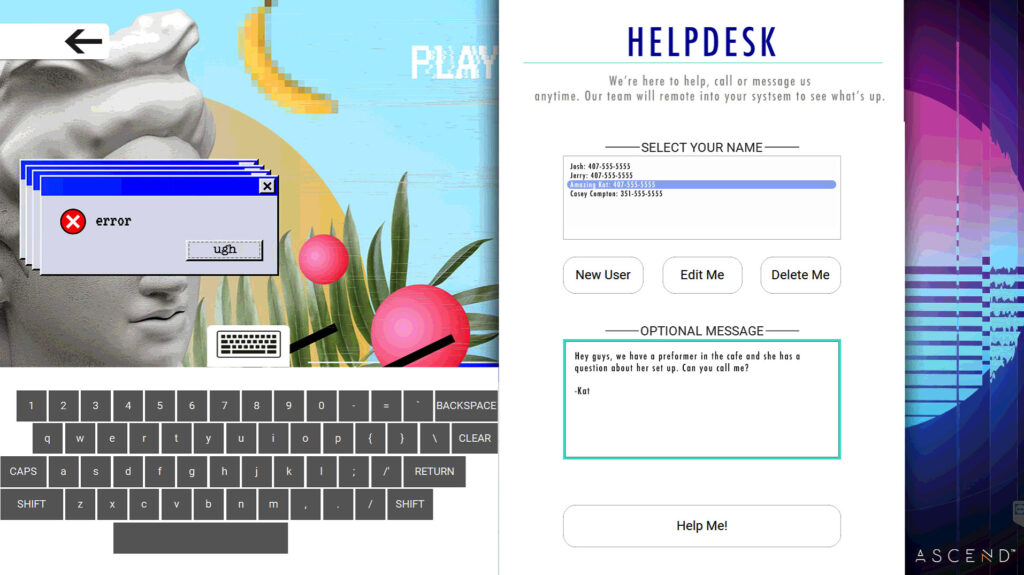 We're so proud to have completed a full audio and control system redesign at the treasured CityArts Gallery in downtown Orlando, Florida.
See Details
Summary
Check out CityArts in Downtown Orlando – one of the hubs in Orlando's Downtown Arts District.
A historic building on the outside.
A modern art gallery on the inside.
This was such a fun project! We love attending the Third Thursday events at CityArts where the gallery opens its doors for late evening drinks and music to showcase the new collection each month. If you can believe it, the curators change up the entire gallery each month with new collections. Talk about a dedication to the arts!
Time for an Upgrade
The gallery was in desperate need for an upgrade to their AV system. Orlando's Mayor speaks here often for special events and fundraisers. It was really important for the Gallery Manager to have the ability to pipe the microphone feed through the entire space at once during events. They also wanted the ability to schedule the background music volumes to fluctuate throughout the day based on high traffic times. We worked closely with the CityArts staff to customize the control system and audio zones to fit their needs. Now they can easily press a button on their tablet or touch panel to switch the music source, adjust the volume, or activate the microphone. Super easy to use!
Audio for the New Age
We love the architecture and antique feel of the building facade at CityArts. This beautiful building is nestled between modern businesses in the Central Business District of downtown Orlando. Over many, many decades this building has had multiple uses and many iterations of technology upgrades. We found cables that had most certainly been there since audio and network cabling became a thing! And let's just say that mounting speakers and finding a spot to hide an AV rack in a historic building has its challenges! But our Ascend team never gives up. We always work out a solution that meets our standards for beauty, not just functionality.
The new audio system is now ready to grow with the gallery during the 2020s. The gallery has successfully hosted two Third Thursday events now with their new audio system and they are loving how easy it is to operate! We design and program our systems to be so easy to use that anyone can figure out how to use them within a few minutes of flipping through the control panel.
Next Phase: Video Projection
The gallery staff has already asked us to return to upgrade their video capability. We will be installing a projector system on each floor for the gallery to host film festivals. This will be an exciting add to their space to make it feel like a more modern space. We are so excited to work with the CityArts gallery again soon.
Details
AV System
Fully integrated control system
Updated Networking
Microphone System for Events – one set on each floor
Wall inputs for live music performances in the Museum Cafe
High quality in-ceiling speakers and subwoofers
New AV rack with active cooling system
Customized touch panel design by our Graphic Designers
Project Details
Historic Building from the 1880's
Two (2) Floors
Multiple Audio Zones
System design and installation strategy to protect historic features throughout building
Tons of old wiring and multiple iterations of old systems to sort through
Tight crawlspace to navigate through in-ceiling speaker installation
Compliance with COVID-19 pandemic restrictions during site visits and installation
Phase 2 in planning to upgrade video capability with projection system on each floor