Discover Downtown Visitor Center Video Wall, Orlando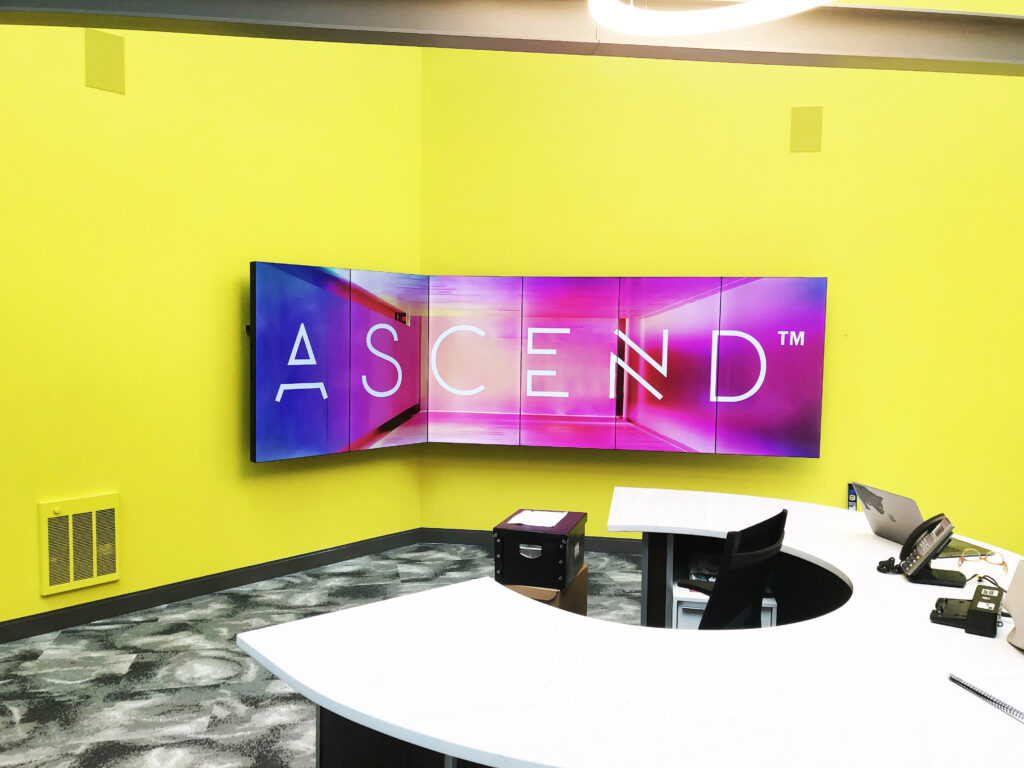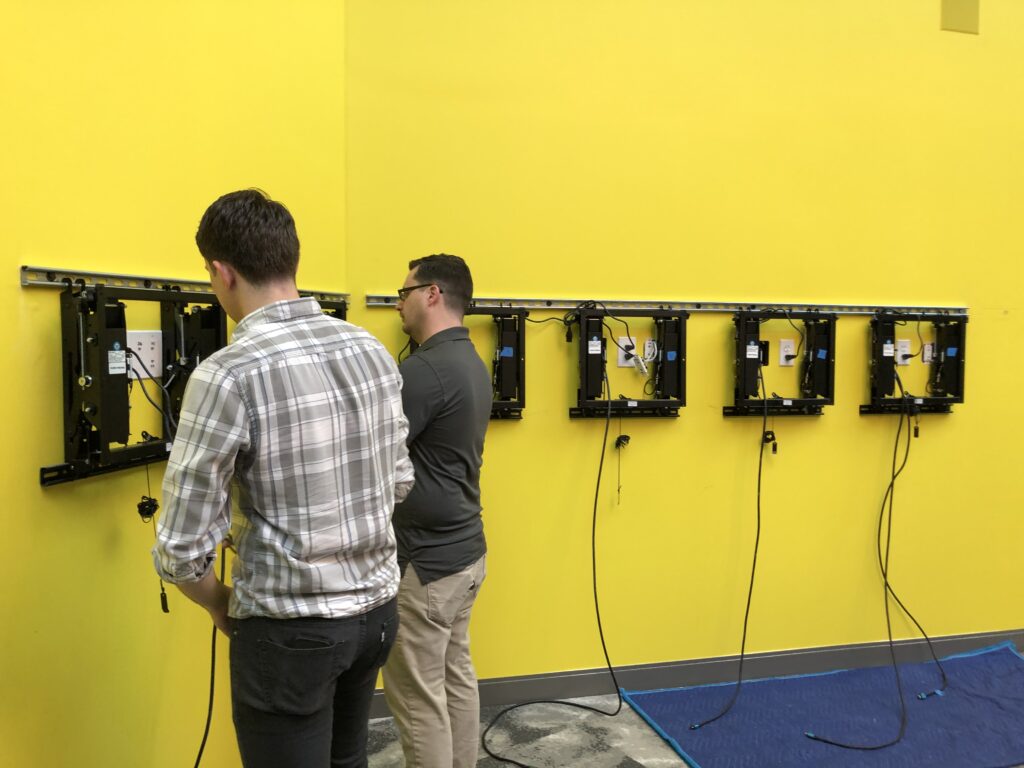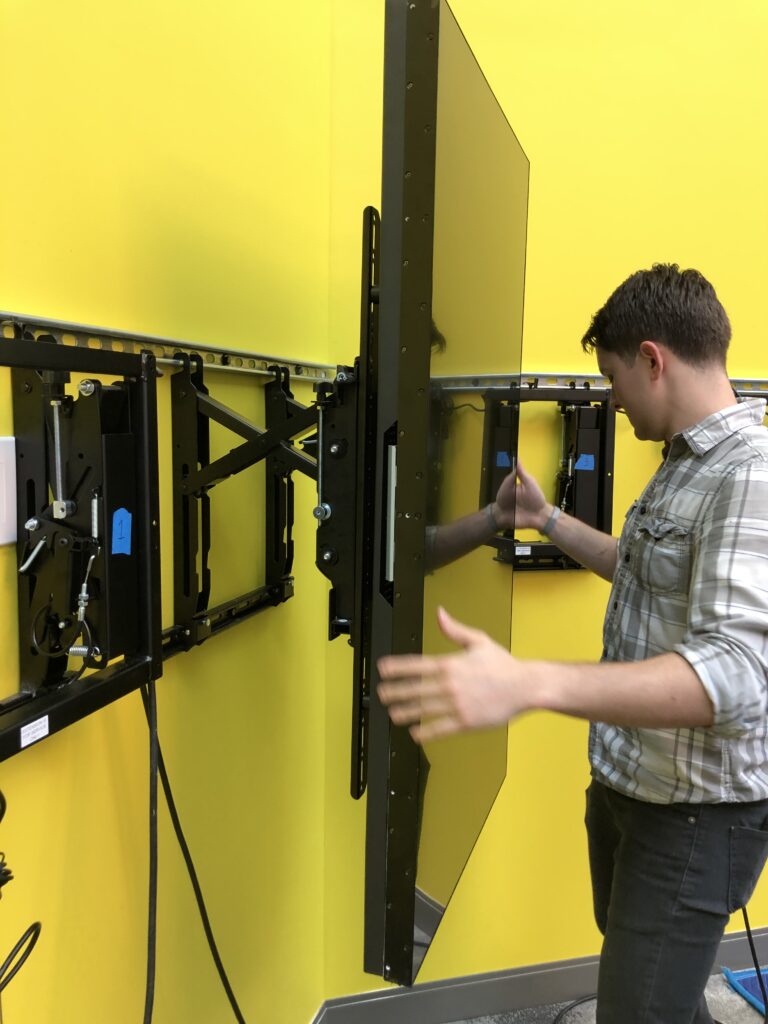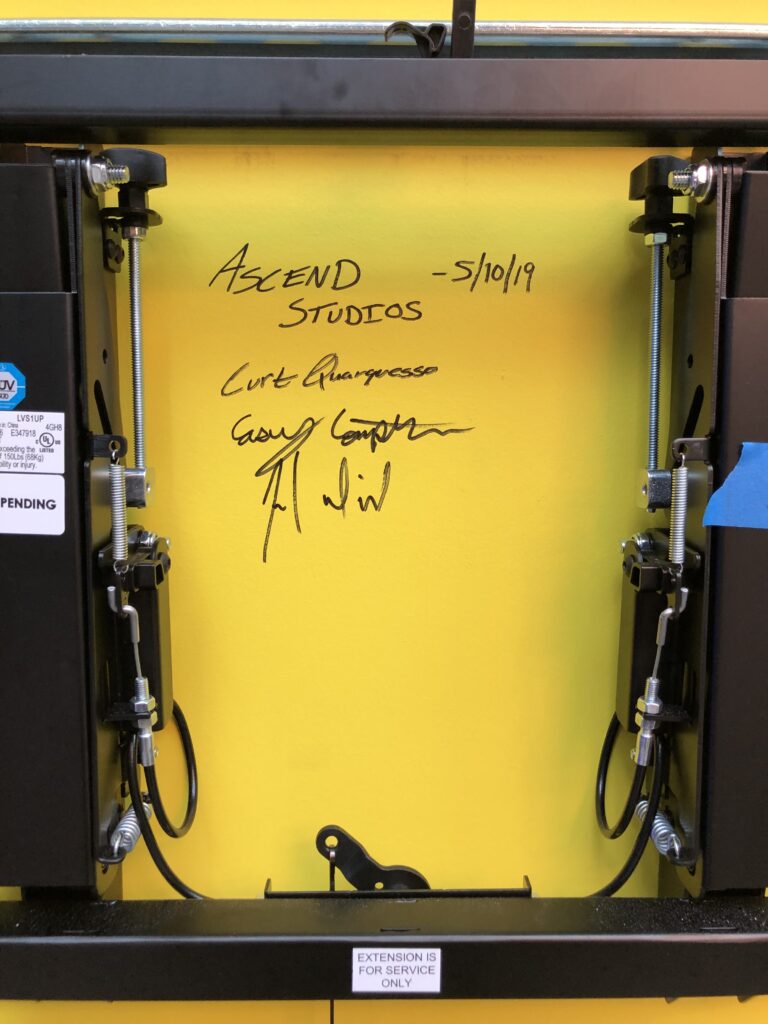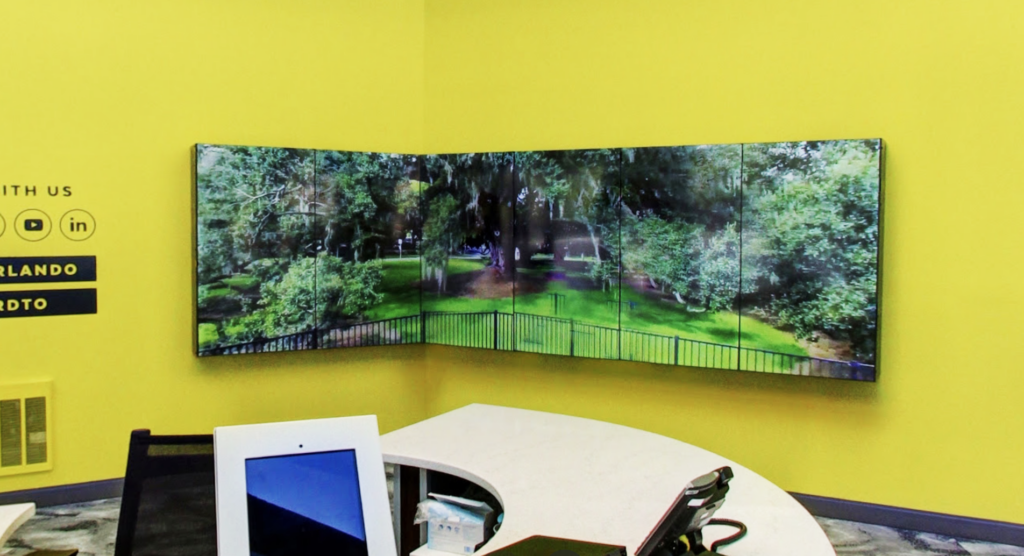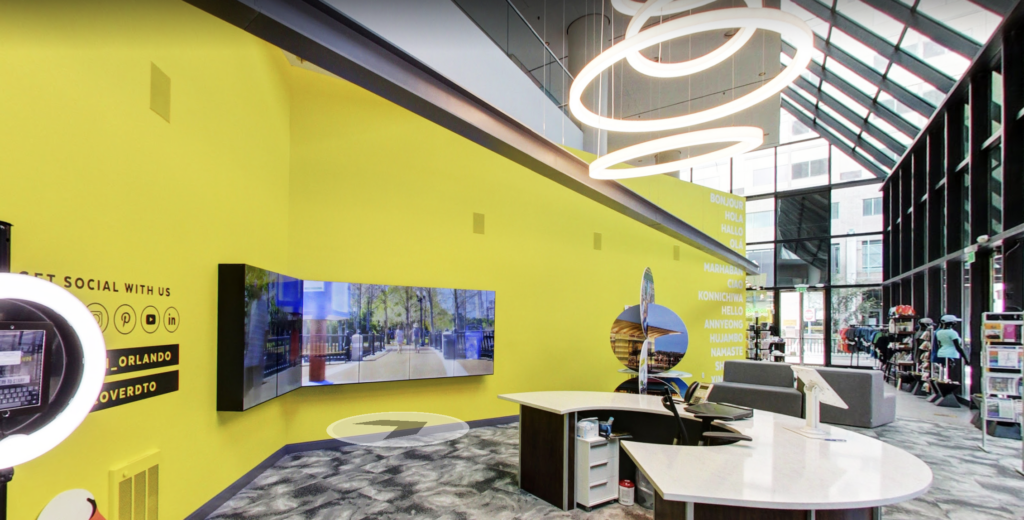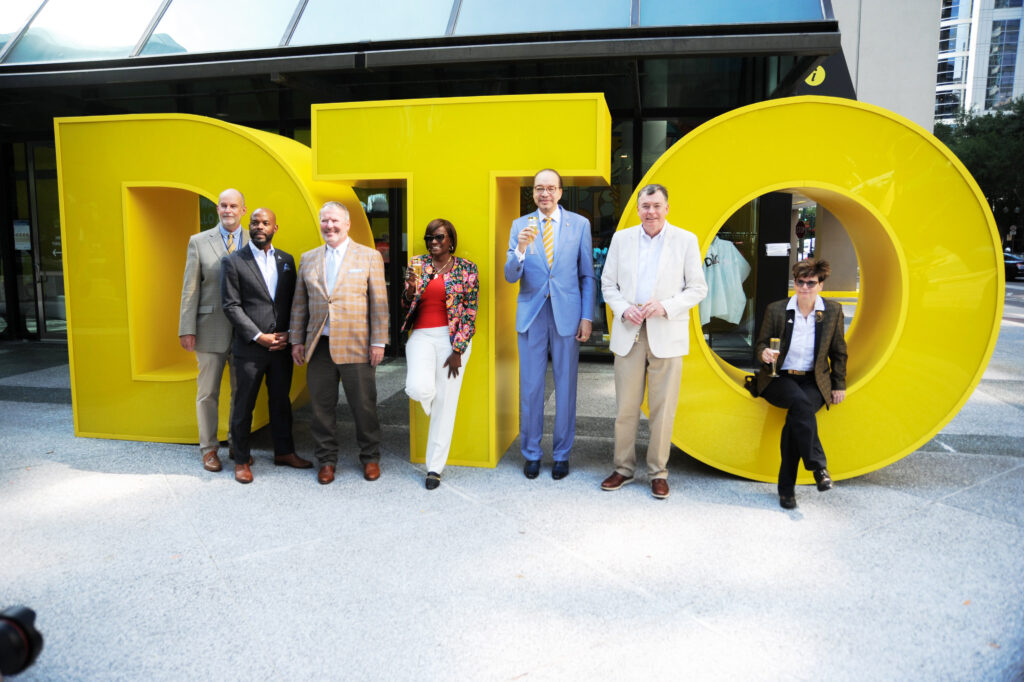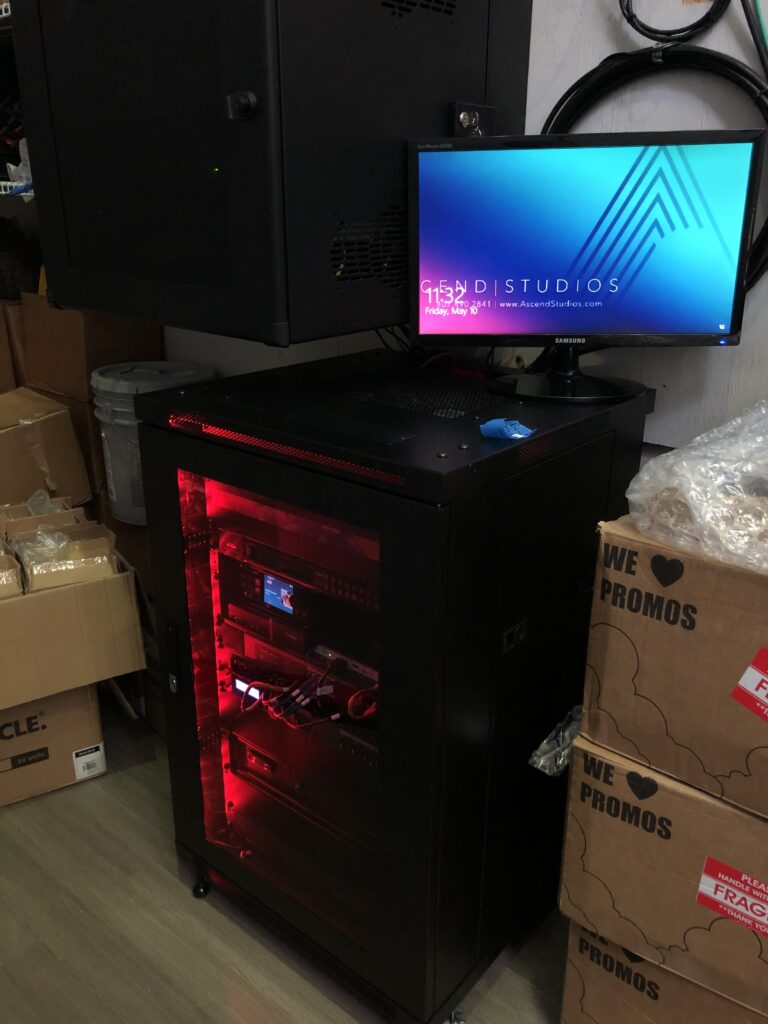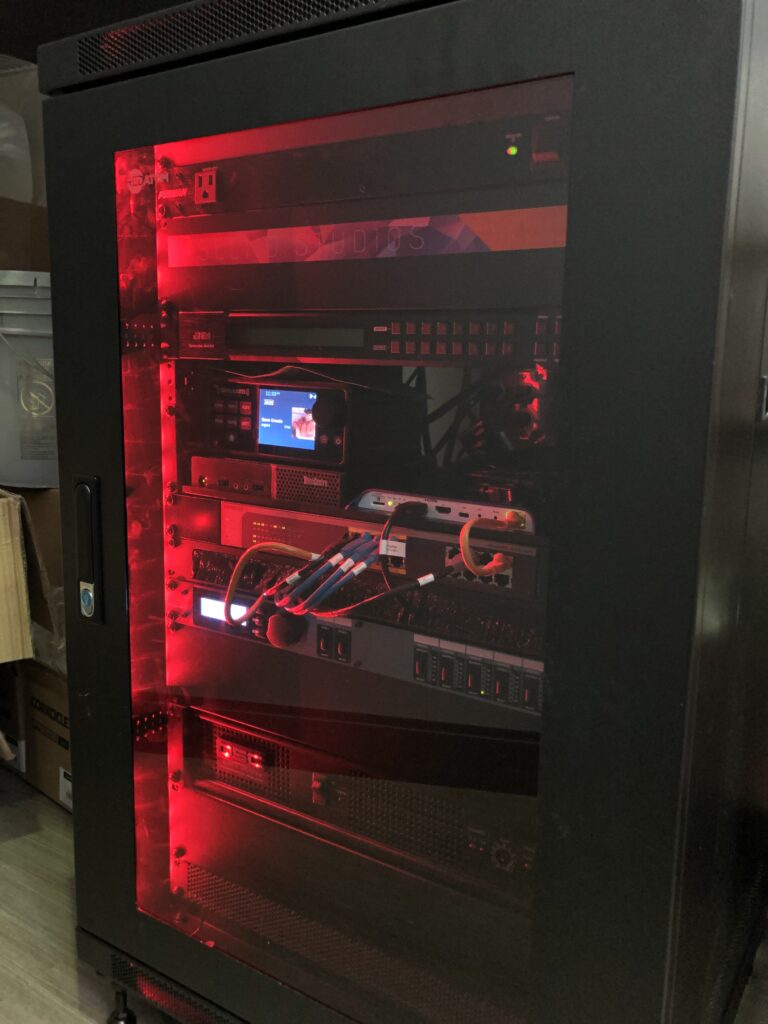 We're thrilled to have completed a video wall and sound system for the Discover Downtown Orlando Visitor Center.
See Details
Summary
Check out the Discover Downtown Orlando Visitor Center!
We had a blast working with our friends from Prismatic and Downtown Orlando to create a new space celebrating our community. It was so great being a part of a project that is designed to welcome visitors to our beautiful city. Most visitors assume Orlando is all about visiting theme parks. The new Discover Downtown center shows visitors that we are a city full of creative people and amazing events.
Our main offering for this project is the LCD video wall. We designed the video wall to maximize the budget while playing with the different angles of the walls. We're such fans of how the panels come together at different angles. Our team included a media player with a control system that completely manages the video wall and sound system. We programmed the media player to manage and play all the custom videos at different times throughout the day. If the center has a VIP guest or if they are hosting a special event, the team just uses our custom designed touch panel file to swap the videos on the media player or simply plug a laptop into our wall input panel. Using the same touch panel, they can switch between music playlists, adjust the volume and turn the system on / off. Our Programmers do the hard work, so the end user simply has a single button to press – no IT professional needed!
We are honored to have worked with the Discover Downtown team to enhance this beautiful welcome center in the heart of Downtown Orlando.
Click here to visit the Discover Downtown website and plan to stop by during your next trip to DTO (Downtown Orlando)!
Hungry for more video wall awesomeness? Check out our video wall projects!
Details
Video Wall & AV System
1 x 6 LCD HD Video Wall
Managed media player system
Fully integrated control system
Wall inputs for presentations
High quality speakers and subwoofers
AV rack with active cooling system
Customized touch panel design by our Graphic Designers
Project Details
Located in the heart of Downtown, near Church Street and Orange Avenue S.
1 x 6 LCD video wall in Portrait
Video Wall resolution: 3240 x 1920
Multiple Audio Zones