Hard Rock Hotel, Fender Rental App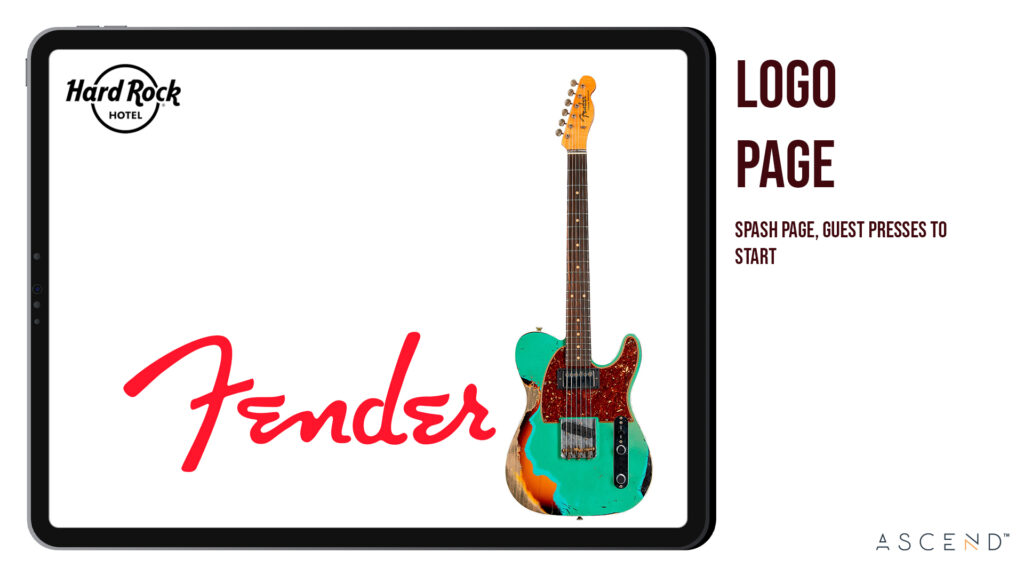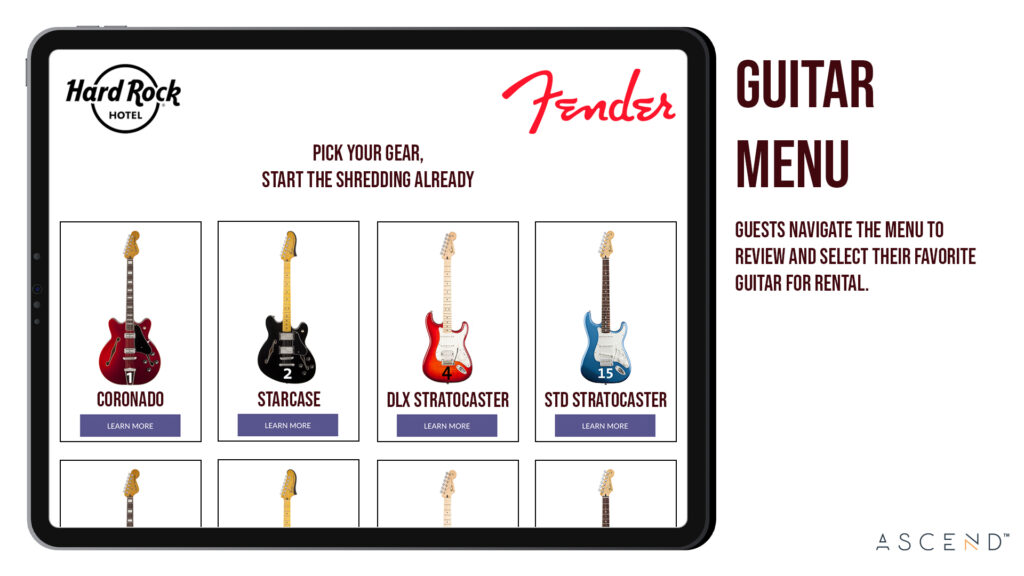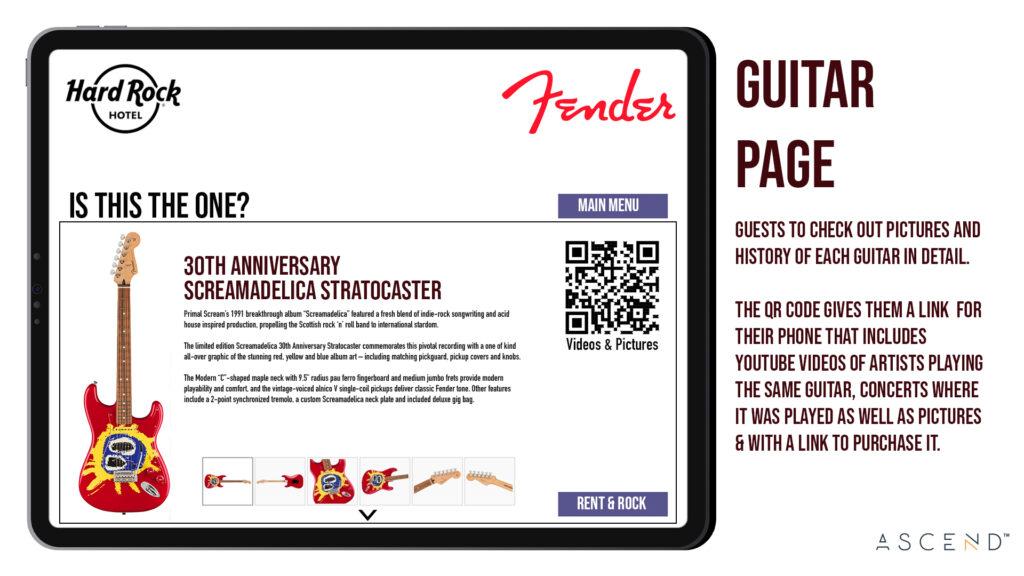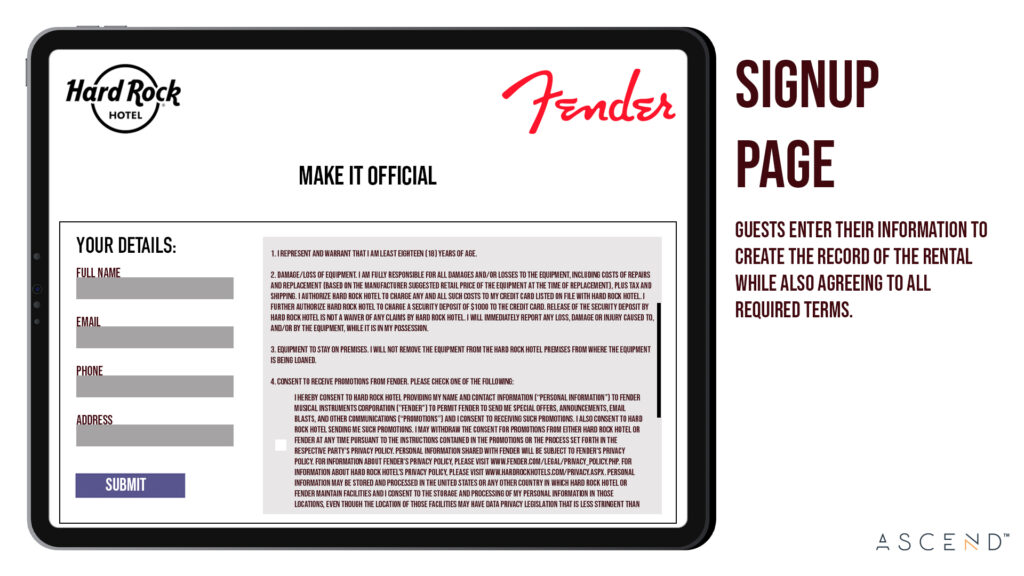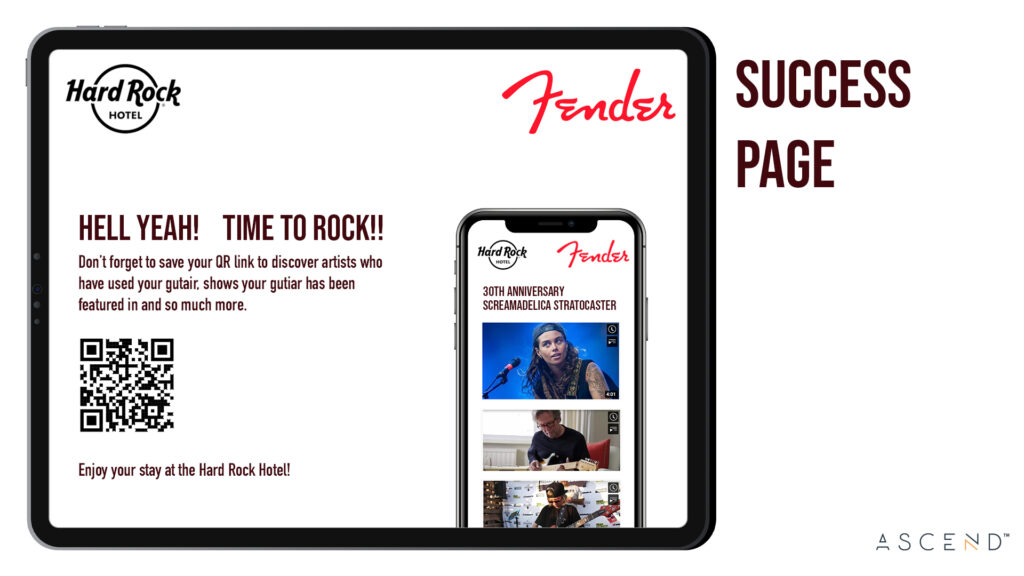 Did you know Ascend started with an app as our first project to market? It was called TheProposal and actually one a national design award, pretty cool! We don't do them often but every now & then an idea pops up that our designers get all jazzed about. When our friends from the Hard Rock Hotel needed an easy solution for their guest guitar rental program, we got jazzed up!!
If you don't know, when you're kick'n it at any of the beautiful Hard Rock Hotels across the world, you can rent a badass Fender guitar and amplifier to live your rock star dreams!! The hotels were using a paper form that guests filled out for each rental and then each month they had to manually assemble all that data together within one document. A process that takes hours to complete.
Today, guests simply walk up to an iPad at the front desk, shop the guitar menu, and with a few clicks, their rental is completed and they're ready to rock!!! All of the important information is automatically updated on the hotels secure database for future reference. The app also keeps a full, active inventory of the all guitars, who they're rented too, and return date, and even gives cool facts on the guitar's history.
This is app is planned to roll out to all Hard Rock Hotels worldwide soon. So next time you're staying at the hotel, don't forget to check out the app to rent a guitar and let the inter rock star out!!!!
See Details
Summary
Details