LED Video Wall & AV System, Boardroom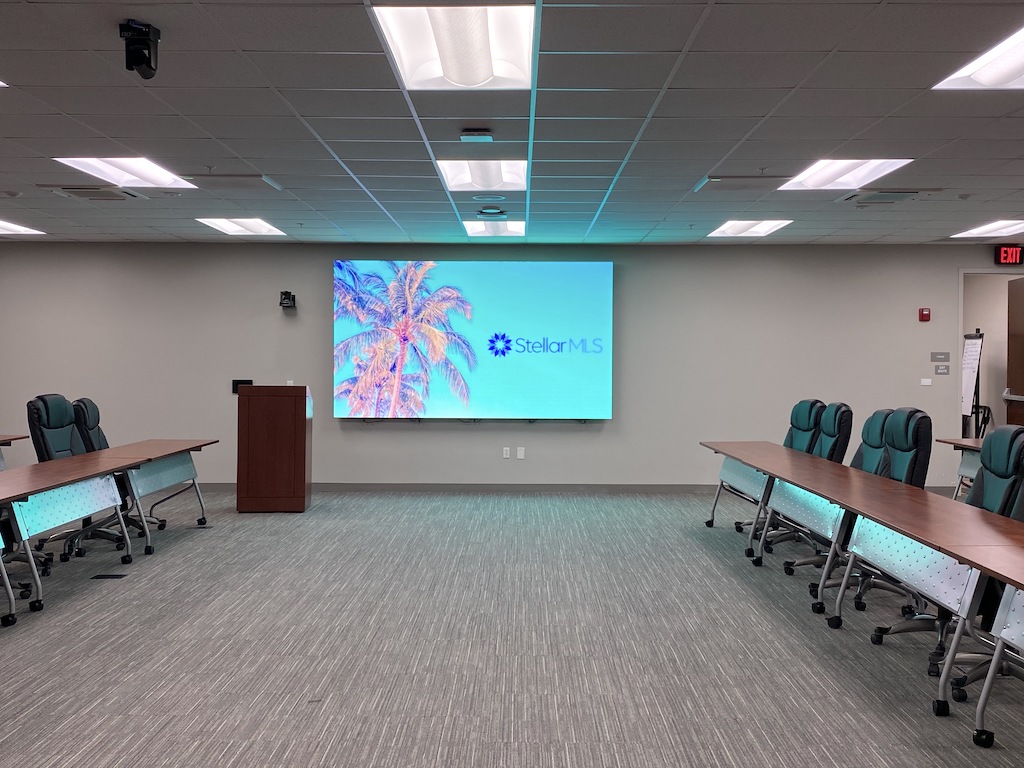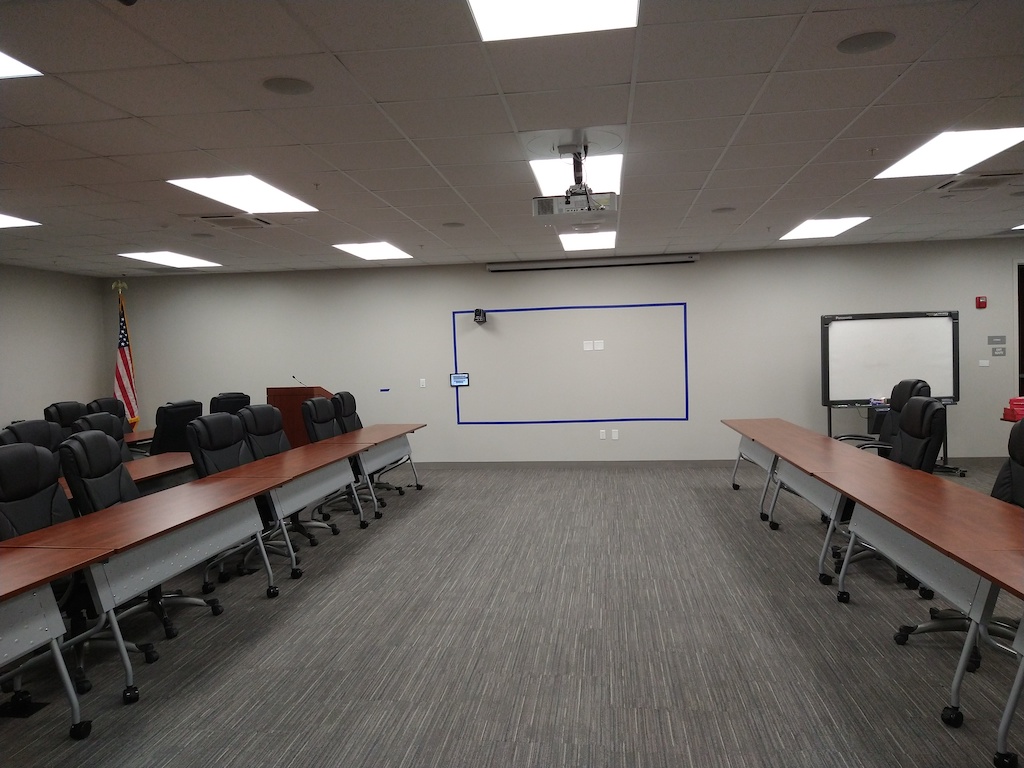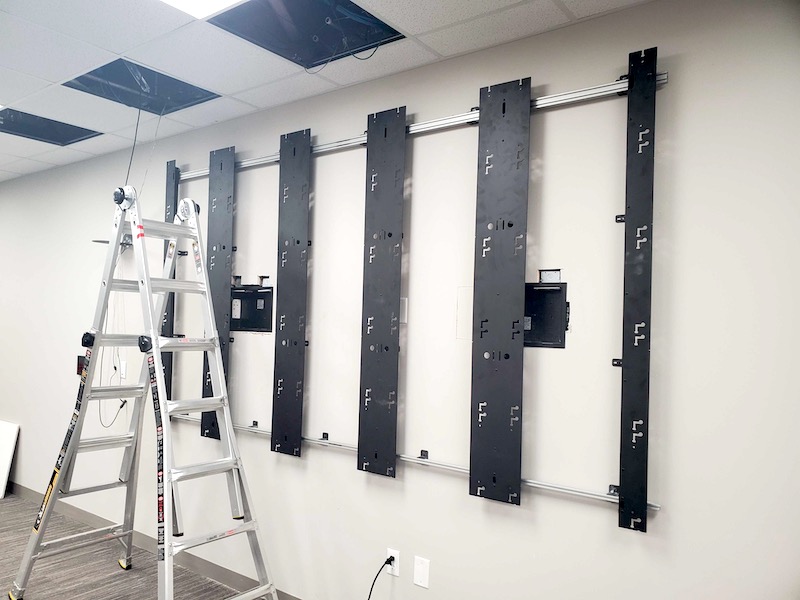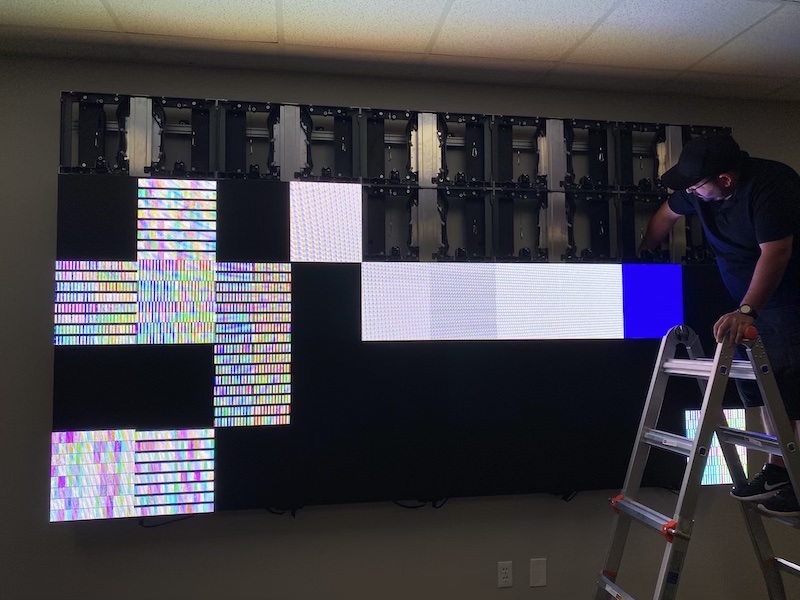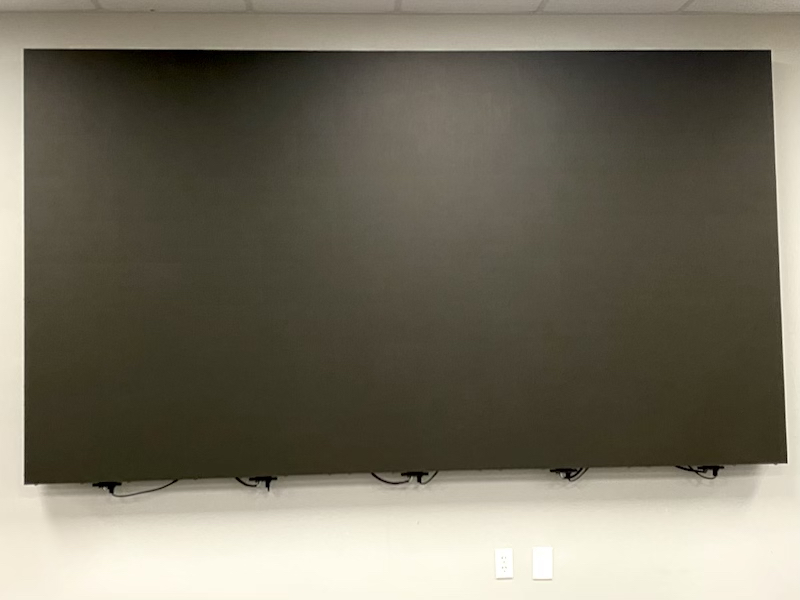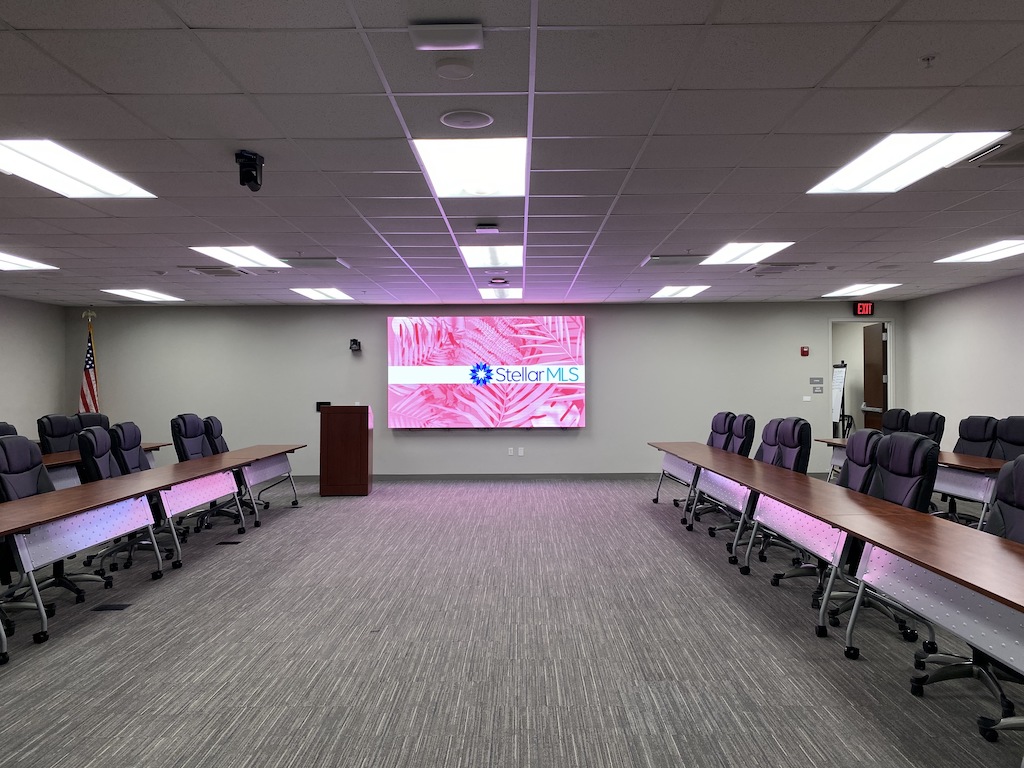 The Ascend team killed it on another beautiful LED video wall and Control System install in Orlando. We're so glad that our client loves their upgraded boardroom!
They asked for an upgrade to their boardroom that would have the WOW factor to impress the Board members and potential clients. Creating a WOW factor is what Ascend is all about! 
We're proud of our system designers for beating out tough competition from some very big names in AV to win this project! The client was impressed with our fully customized solution, carefully designed to solve their unique pain points with their existing AV system. The client let us know how much they appreciated that we really listened to their needs. While the competing bids they received from big AV corporations seemed to simply offer their default system design that did not address all of their concerns.
That extra time and effort during the design phase is what sets us apart from our competition. We take pride in building out custom solutions for each unique use case.
The client asked for a brighter projector because their current model was tough to see from the back of their large boardroom.  Given that the new leadership was eager for a WOW factor, we suggested upgrading to an LED screen instead of a brighter projector. Everyone in the room would have better visibility given how bright an LED screen can be compared with a projector. And the viewing surface could be larger than a standard projection screen. The WOW factor of an LED video wall beat out all projector options and it looks amazing! The client is so pleased with the video wall and has had many successful executive meetings using their new AV system.
Read more below about the total system upgrade. It was a great project with a terrific client!
Check out more of our video wall projects here for inspiration of your next project!
See Details
Summary
Q-SYS Control System
Custom designed touch panel and iPad UI design to match their branding
Giant LED video wall in a stunning 1.9mm pixel pitch
LCD monitors on pivot mounts for the sides & back of the large room
Brightsign digital signage and media player
Video switching capabilities
In Ceiling  Microphones panels for audio pickup throughout the large room
Full range in-ceiling speakers
AV connections at the podium for presenters
Wireless microphone system
High definition PTZ cameras
Touch panel & iPad for user controls
PC included for Ascend's 24/7 Remote Help Desk
Details
The Vision
When a local business reached out to us asking for a Boardroom makeover with a WOW factor, we knew they had come to the right team!
The executive team was disappointed with the AV system in the Boardroom that had been installed just a few years prior. They felt that the previous AV integrator missed a bit, and they were willing to start from scratch to make it better. This large 2500 sq foot Boardroom is used for high profile Board meetings and client presentations. It was critical to the team that they have the highest quality, yet easy to use system that would both impress visitors while easing the burden of the IT team. We got to work on custom solutions to improve their workflow and dazzle their visitors.
The Design
The Ascend design team designed a custom LED video wall to replace their dimly lit projector that was difficult to see from the back of the large room. But we can't forget about folks in the far corners of the room! So we included two large 65″ monitors about halfway back on the side walls for extra visibility when the room is packed.
One of the main pain points for this team was their microphone system. During Board meetings, the in person team needs to be heard well through Zoom and Teams meetings to those joining remotely. We came up with a great solution for in-ceiling microphone panels that offer nearly complete voice pick up from the entire 2500 sq. ft. room. The microphones are designed to blend in with the ceiling tiles to make them discrete. In fact, we had to point them out to some of their staff because they are hard to see! With the new ceiling microphones, the Executive team can simply find a seat, start a virtual meeting, and have the ability to be heard instantly. That was their dream and we made it happen! We supplemented the ceiling mics with a set of high quality handheld, body pack and gooseneck microphones as well. This will give the team peace of mind with backup mics.
The Install
We started with the audio updates, then the video wall install before finishing with the rack equipment install. We removed the existing JBL ceiling speakers to install new QSC in-ceiling speakers. Next, we installed the incredible ceiling tile-style microphones by Shure. These mics are powerful! They have a wide sound pickup while being discrete enough to blend in with the ceiling tiles.
The video wall was carefully installed by our skilled technicians. Every millimeter maters in LED installation! We take pride in the care that goes into creating a smooth viewing surface. Each LED panel must be aligned just so to eliminate the seams on the finished product. Once all of the panels are up and flush, then comes the configuration of the video wall processor. Finally, we test content and work through color correction and finding the right brightness level for the room to make it perfect. It's a labor of love and what we live for! We added in two 65″ Planar LCD monitors on the side walls towards the back of the room for added visibility if needed.
With the audio and video components in place, it was time to bring it all together. We reconfigured their existing wall-mounted rack to include a Q-SYS Core and all of our supporting AV hardware for the new Control System. A series of tests and tweaks and then the finished product was ready for show time.
The Finished Product
The client is ecstatic to have a simplified microphone system for their executive board meetings. The leadership team no longer needs to remember to grab a puck mic, or put it on the charger after the meeting. They can simply sit down, hit GO on their Teams or Zoom call and start talking because the ceiling tile mics will pick up their voices every time. The video wall is super bright and crystal clear for video conferences and sharing presentations in the room. The custom solutions at the podium for connectivity and switching have improved their presentation flow.
And for peace of mind, they have access to Ascend's 24/7 Help Desk for remote technical support.  With the touch of a button on their iPad or QSC touch panel, they can send an instant message to the Ascend team to ask for help with the AV system. The Ascend Help Desk team is pinged immediately that the client needs help. We can log into their system remotely to diagnose an issue, reboot a piece of hardware or push a software update – no need to dispatch a technician to the site. We're happy to say that we quickly responded to the handful of Help Desk notifications from this client during the first few weeks of using the system and were able to guide them on the spot.
This was a fun project and so rewarding to see how much the end users love their new system!