LED Video Wall, Employee Lounge Mitsubishi Headquarters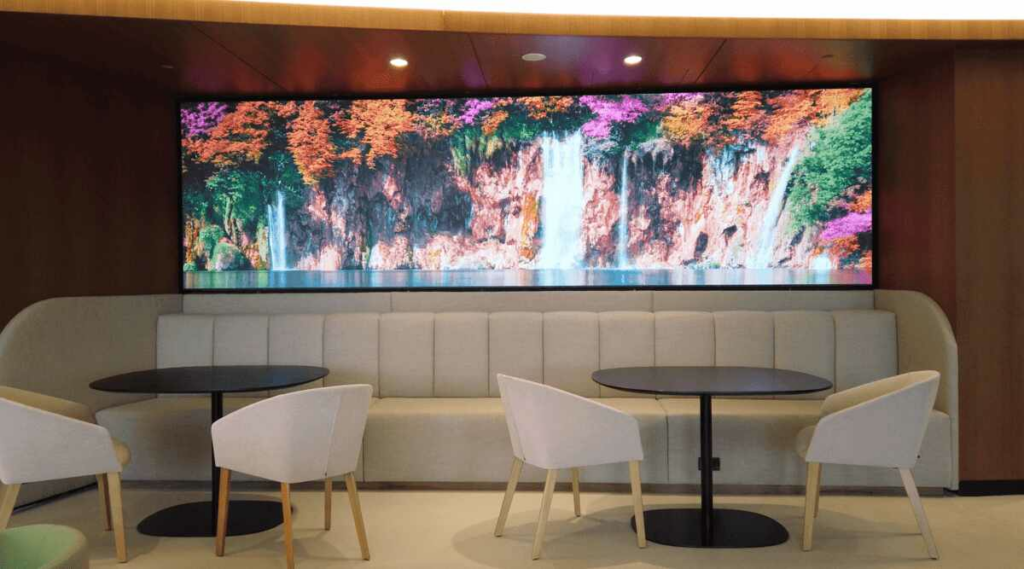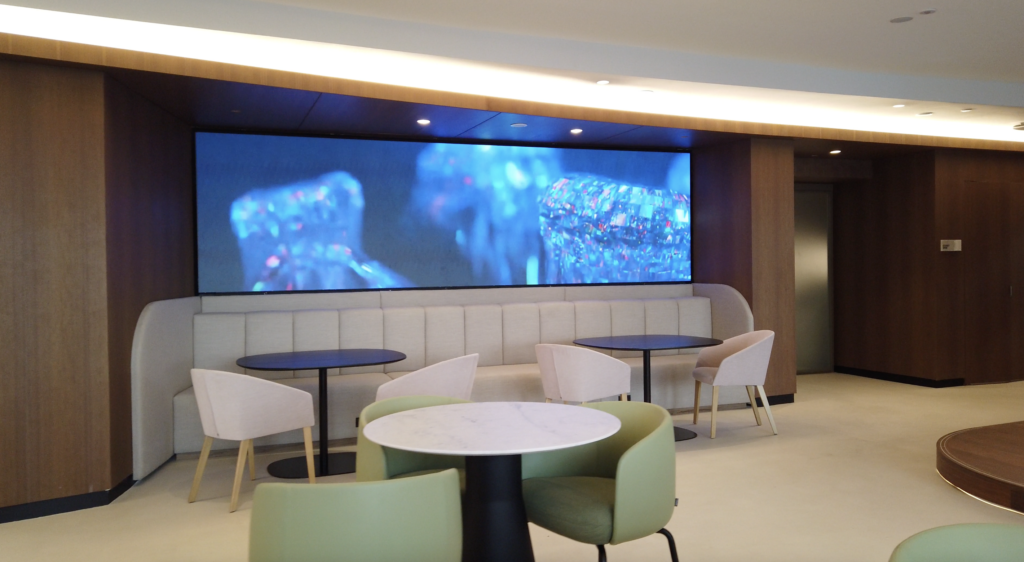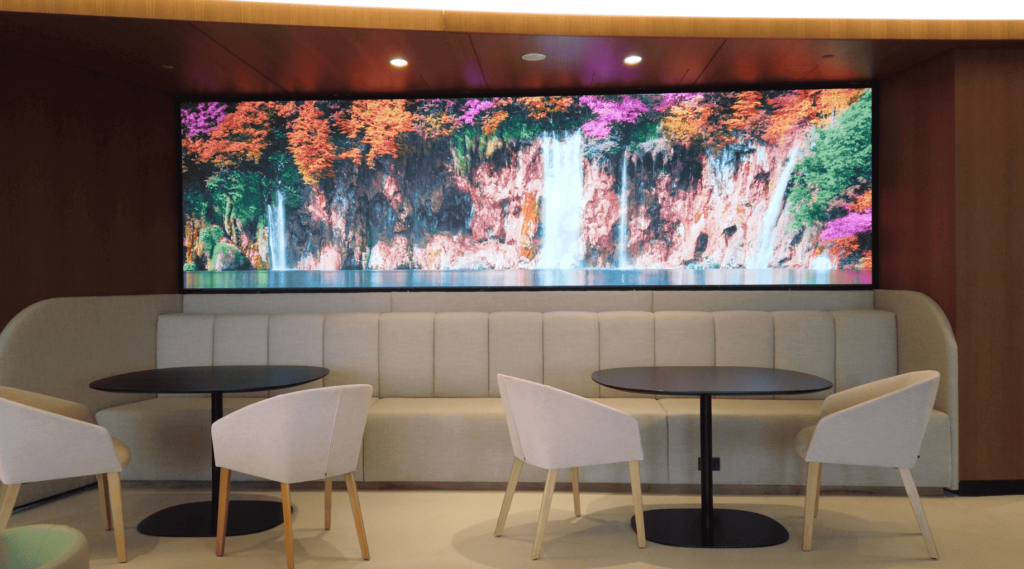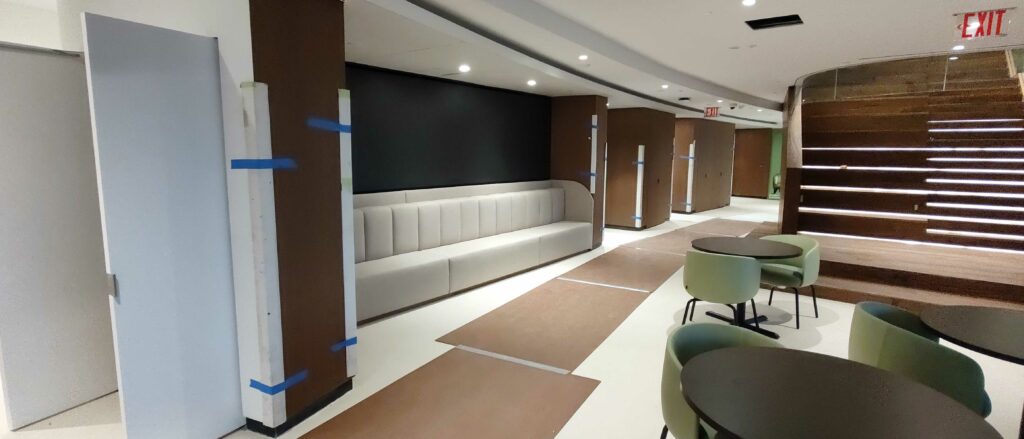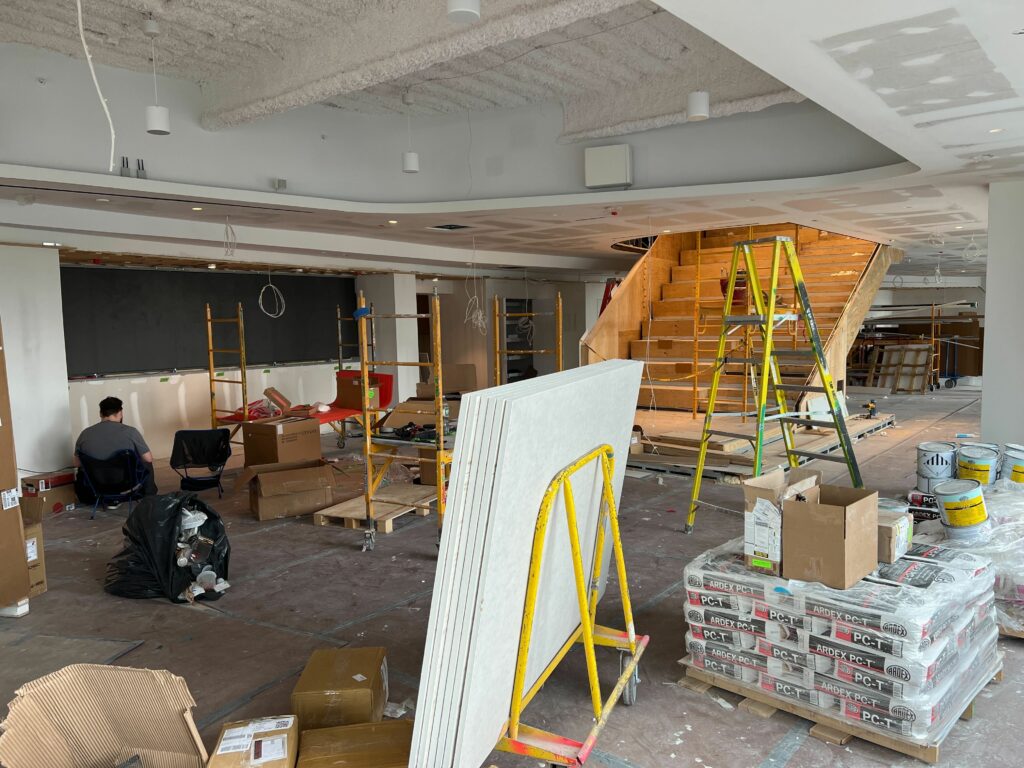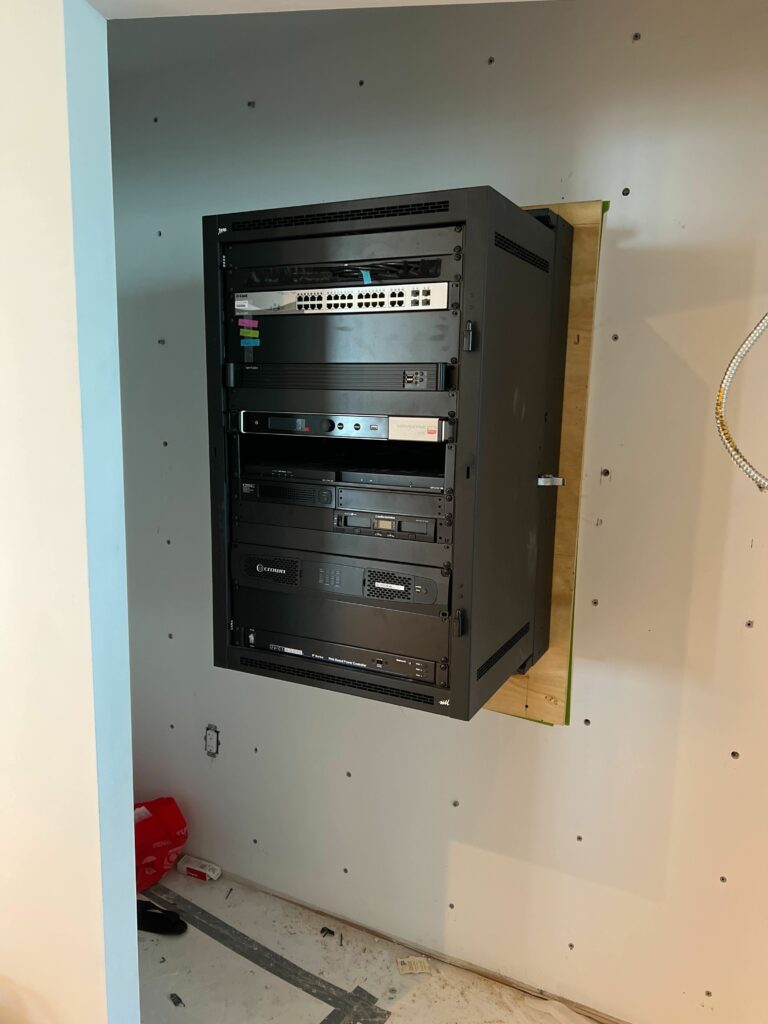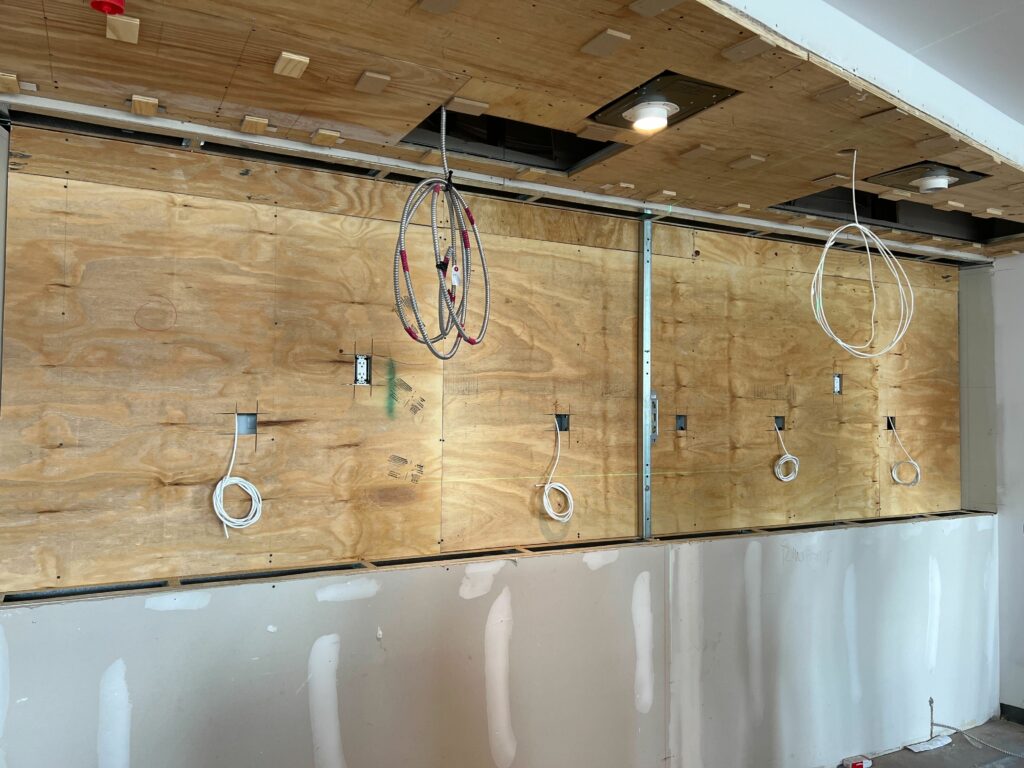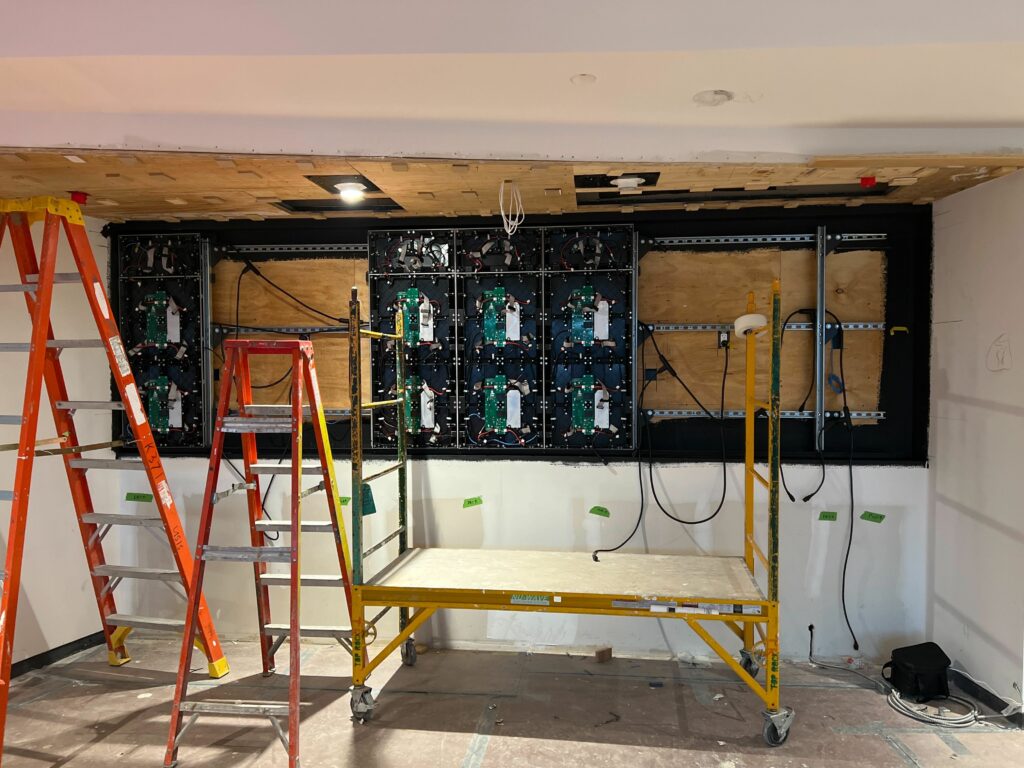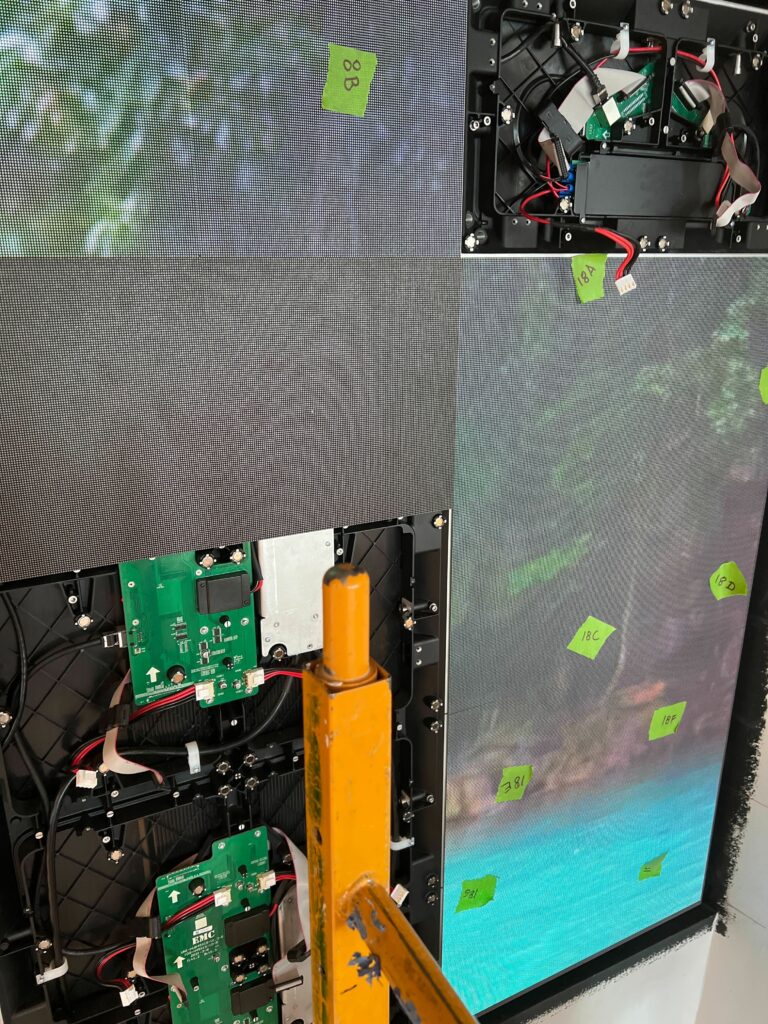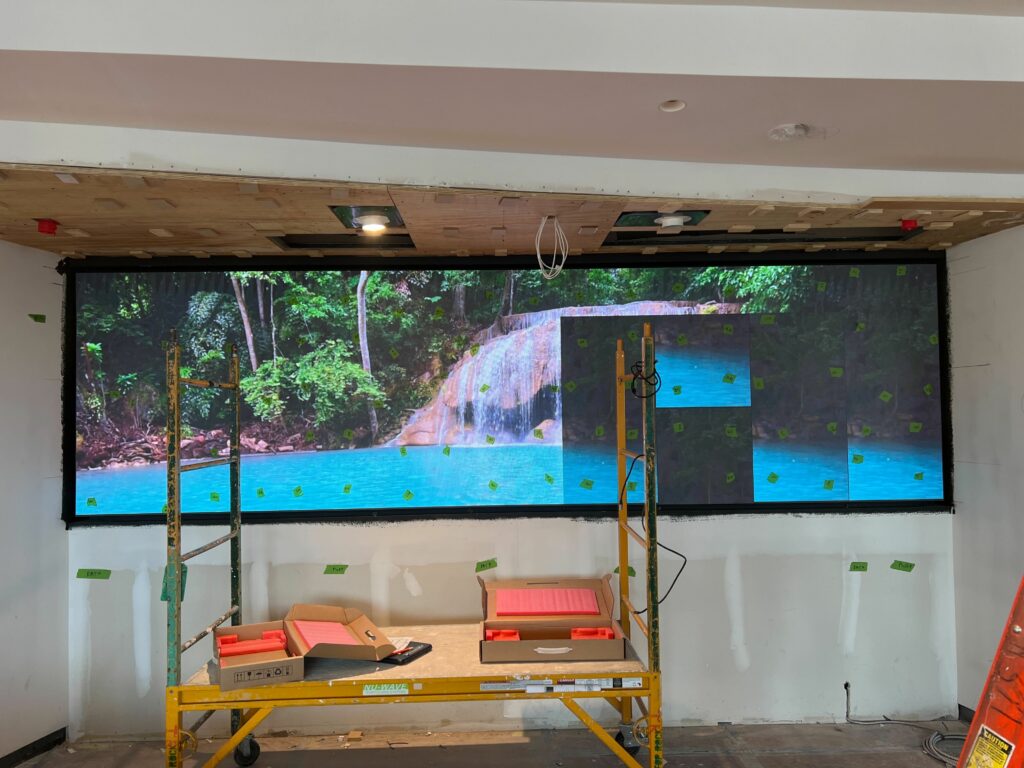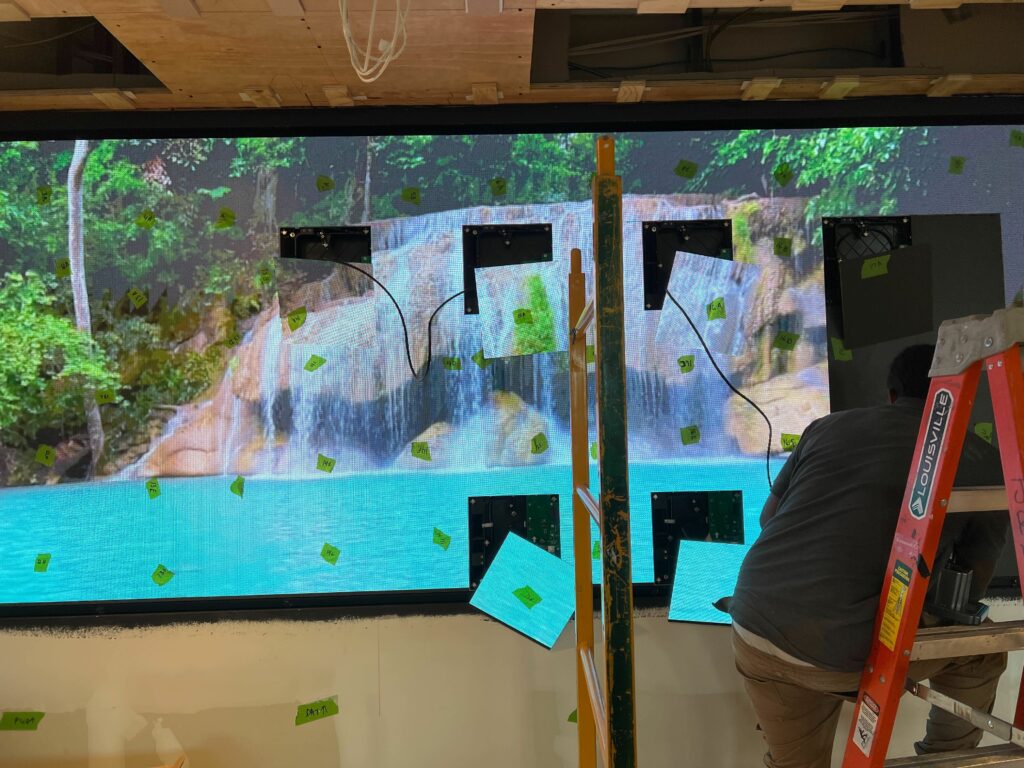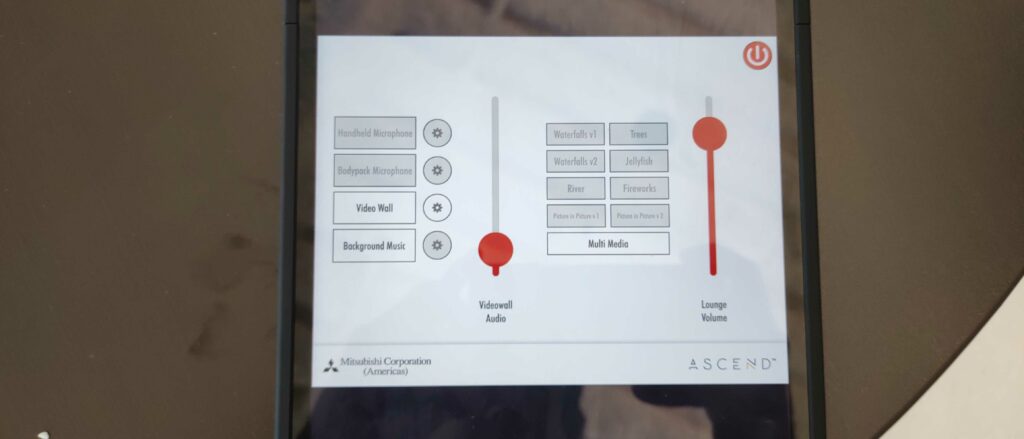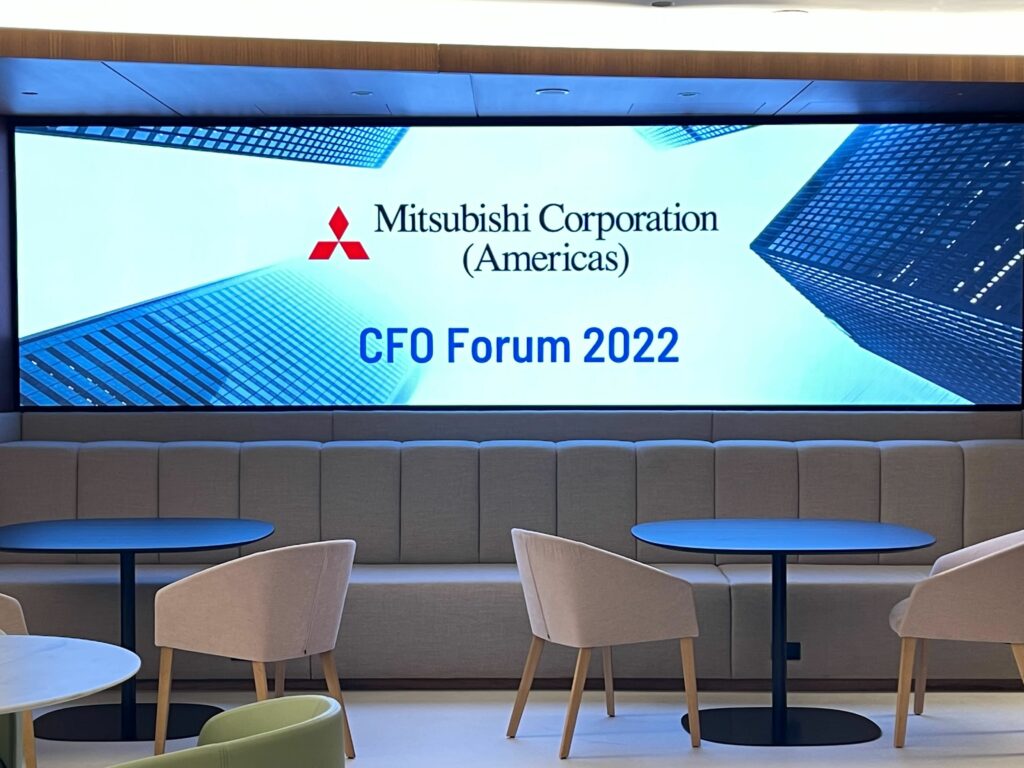 We are so thrilled to show off one of the coolest Employee Lounges you will find in Times Square, Manhattan. Ascend had such a great time working with the Mitsubishi Headquarters on installing a new LED Wall in their lounge. The wall is located in the Manhattan office, and displays out towards their cafe and common area. It is being used to display content for special events and guests. The wall was installed as a part of a remodel of the entire office, and typically plays fun content that drives creative energy into the space.
We designed a custom control interface on an iPad specifically for Mitsubishi that allows for automated controls for both audio and video. These automations allow the screen to be turned on at a designated time in the morning, with custom content looped throughout the day until it is ready to be turned off at the end of the night. We program these controls so you can press a button and a video automatically starts and links with the speakers for an epic presentation. The speaker system also sounds great for daily background music.
This video wall project has given our client one of the coolest lounges around NYC, one that resonates with the Mitsubishi brand, and one that we are proud to have worked on. Others will wish their break room was this cool!
See Details
Summary
Details
Q-SYS Control System
Custom designed touch panel and iPad UI design to match their branding
Giant LED video wall measuring 14.76 ft Wide x 4.1 ft High in 1.8mm pixel pitch
Custom designed steel LED mount
Brightsign digital signage and media player
Video switching capabilities
Full range in-ceiling speakers & subwoofers
Touch panel & iPad for user controls
PC included for Ascend's 24/7 Remote Help Desk