Palagio Senior Living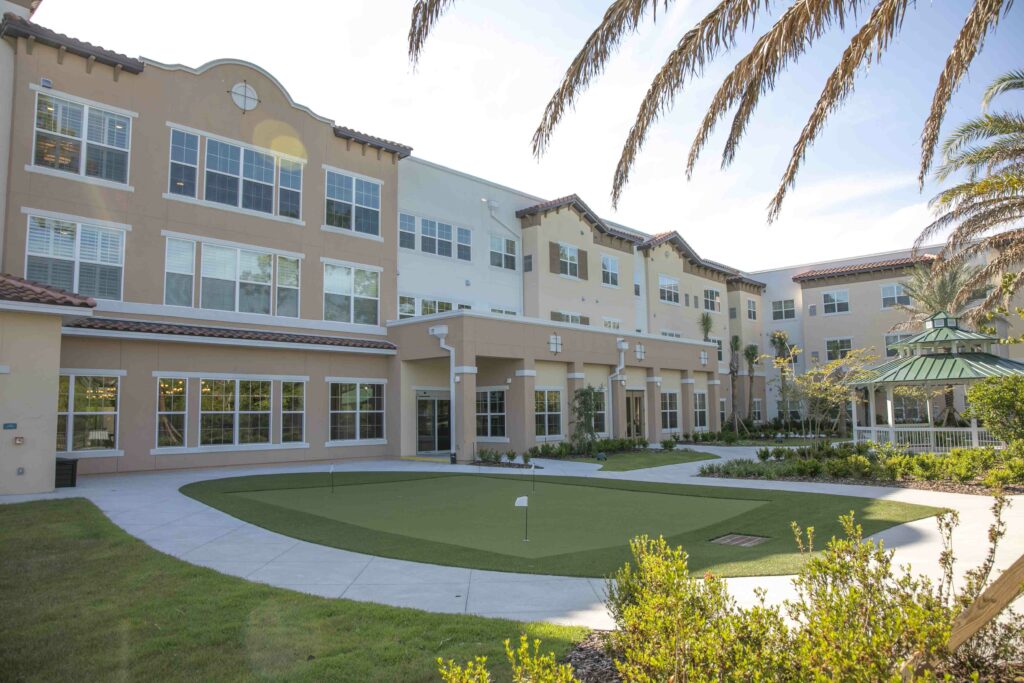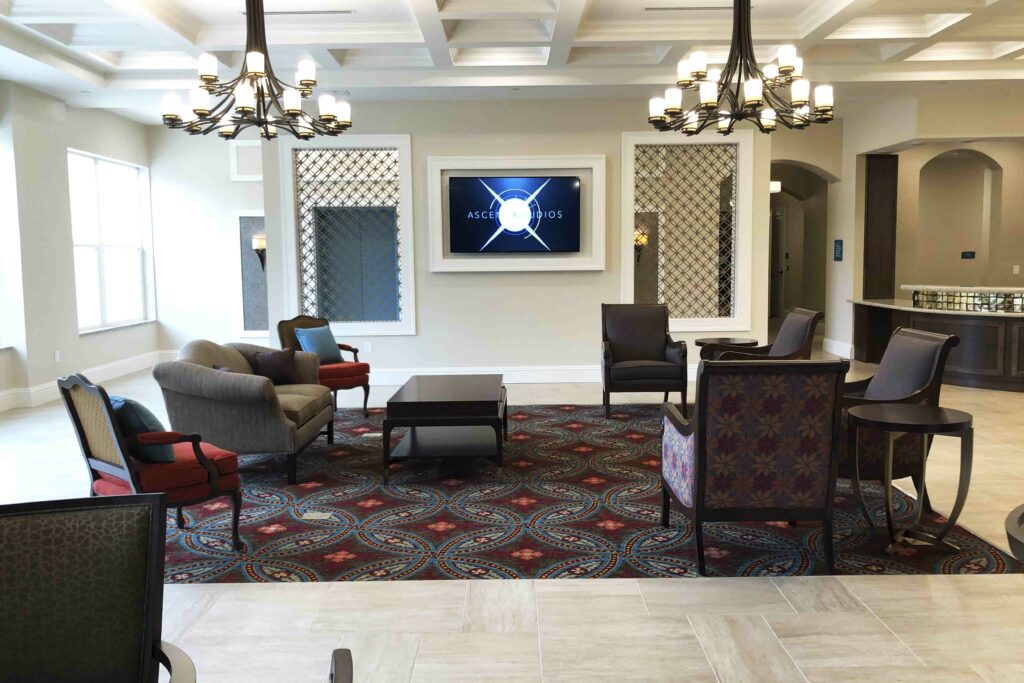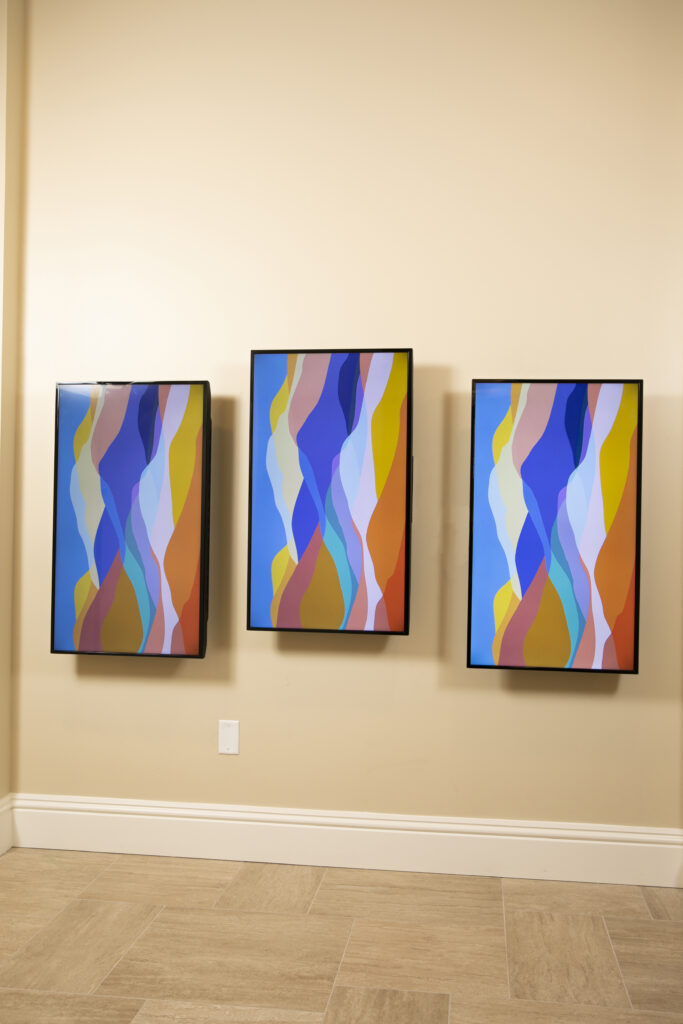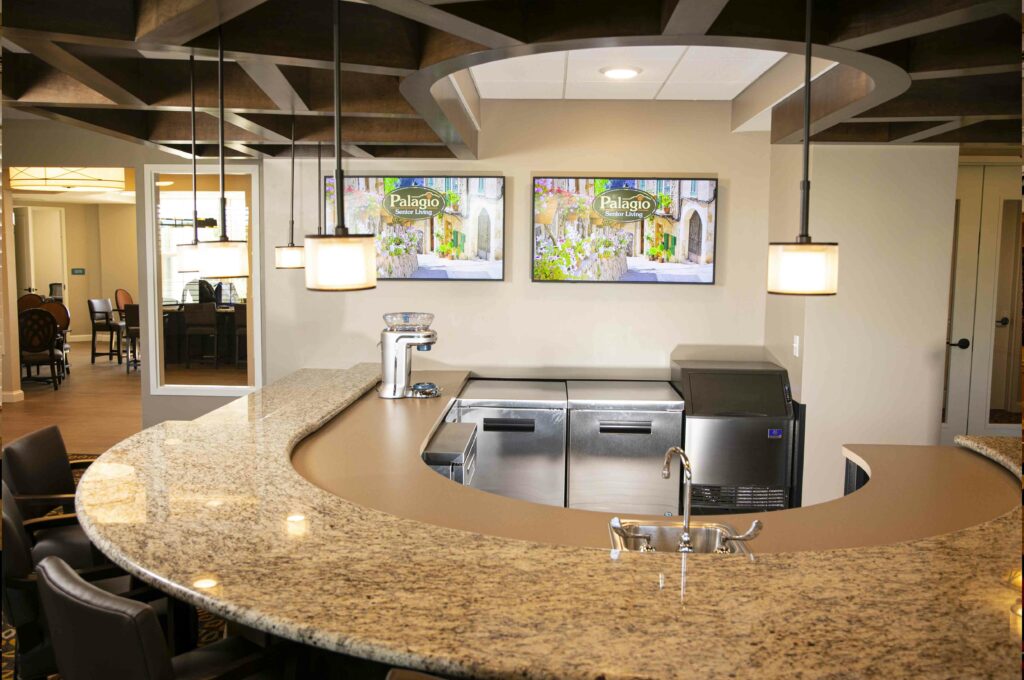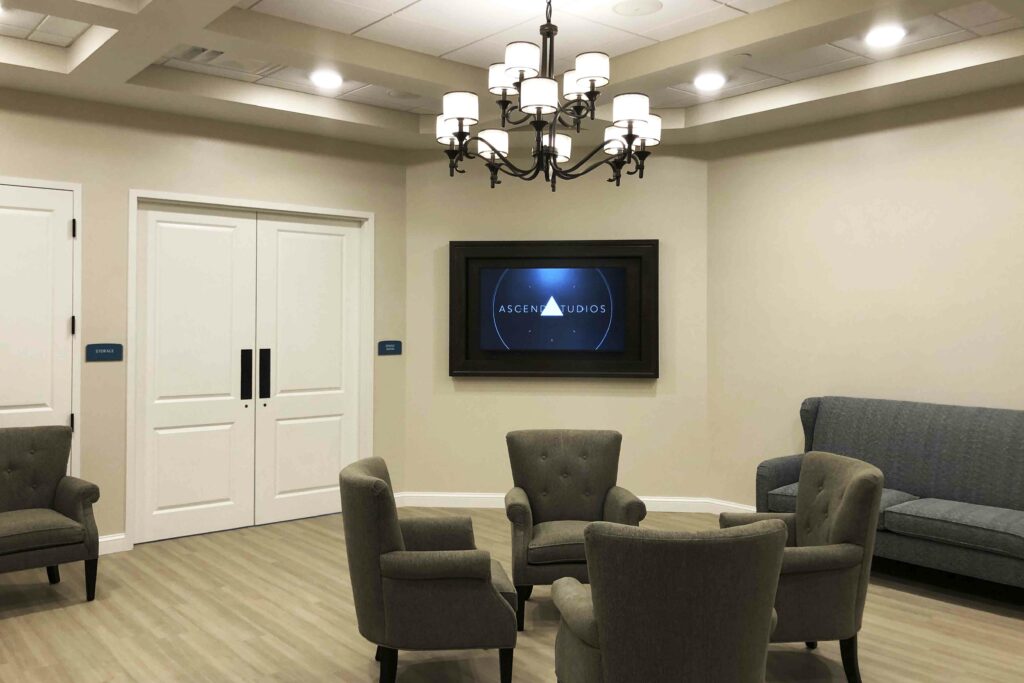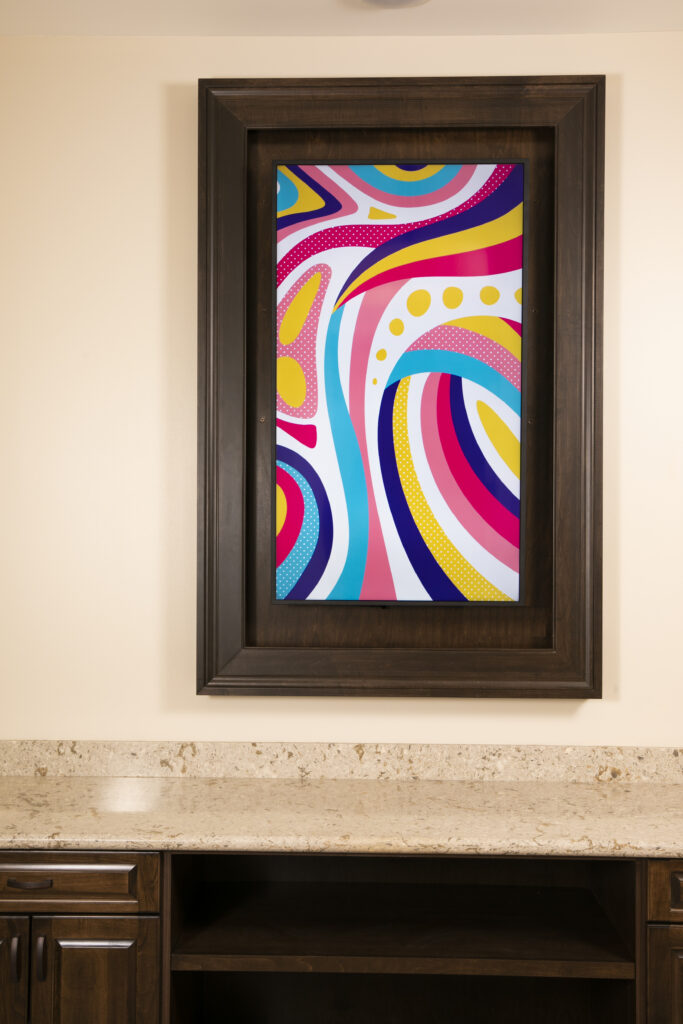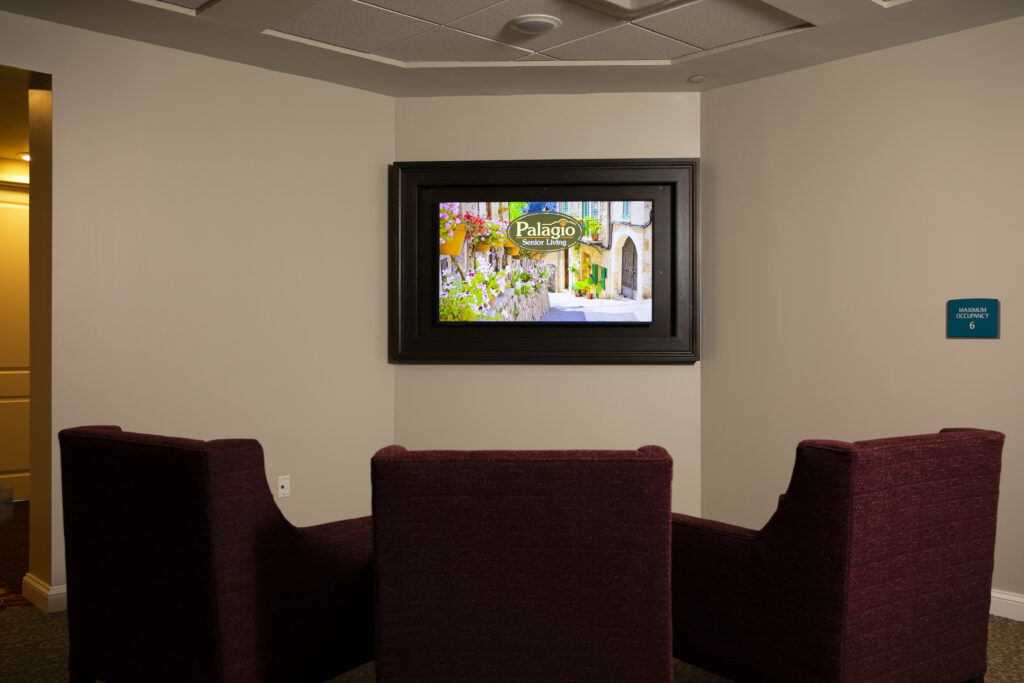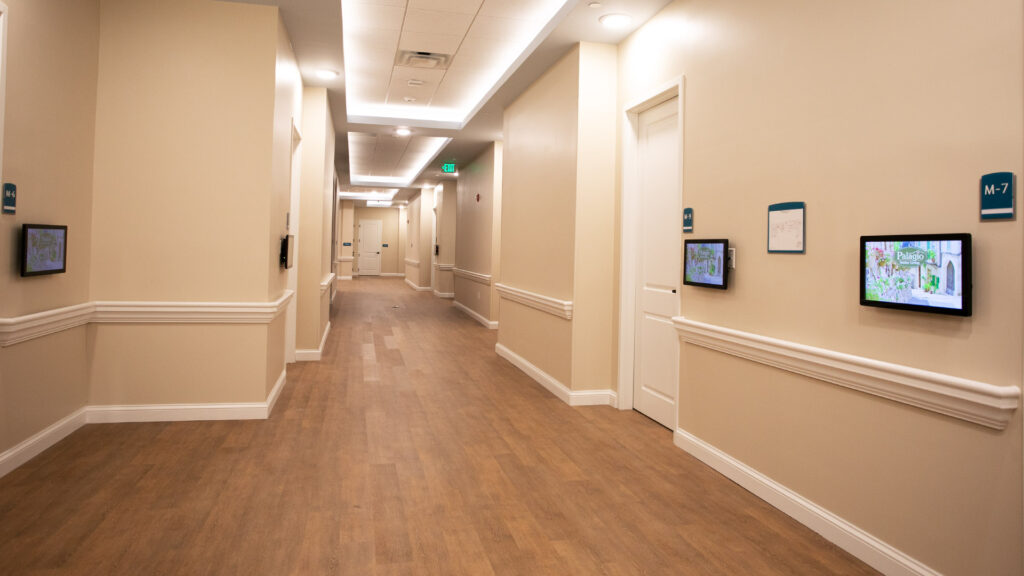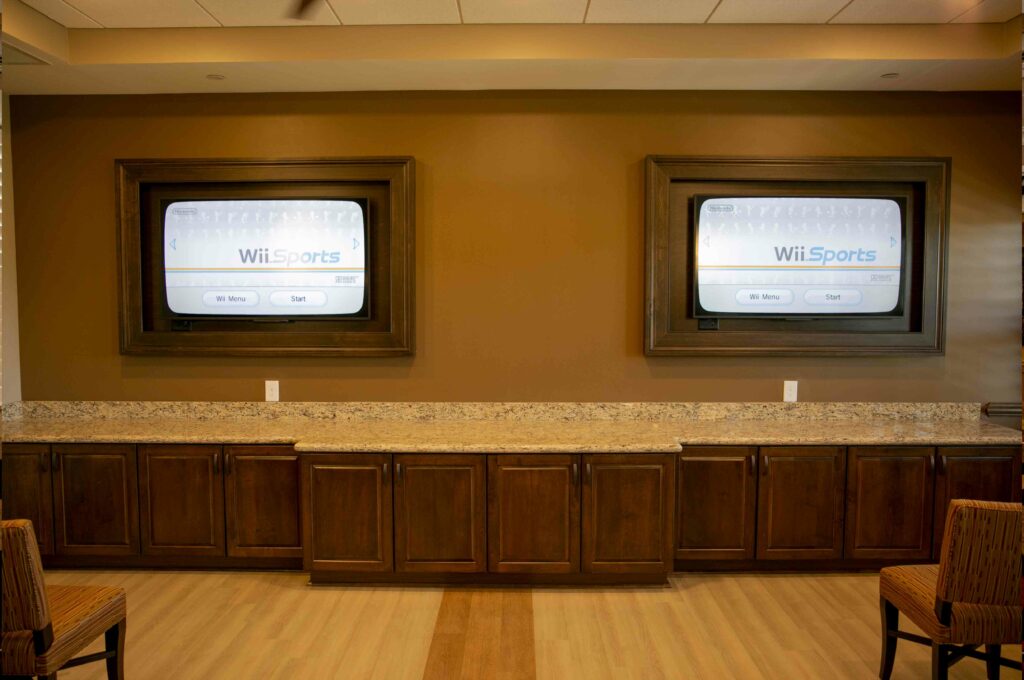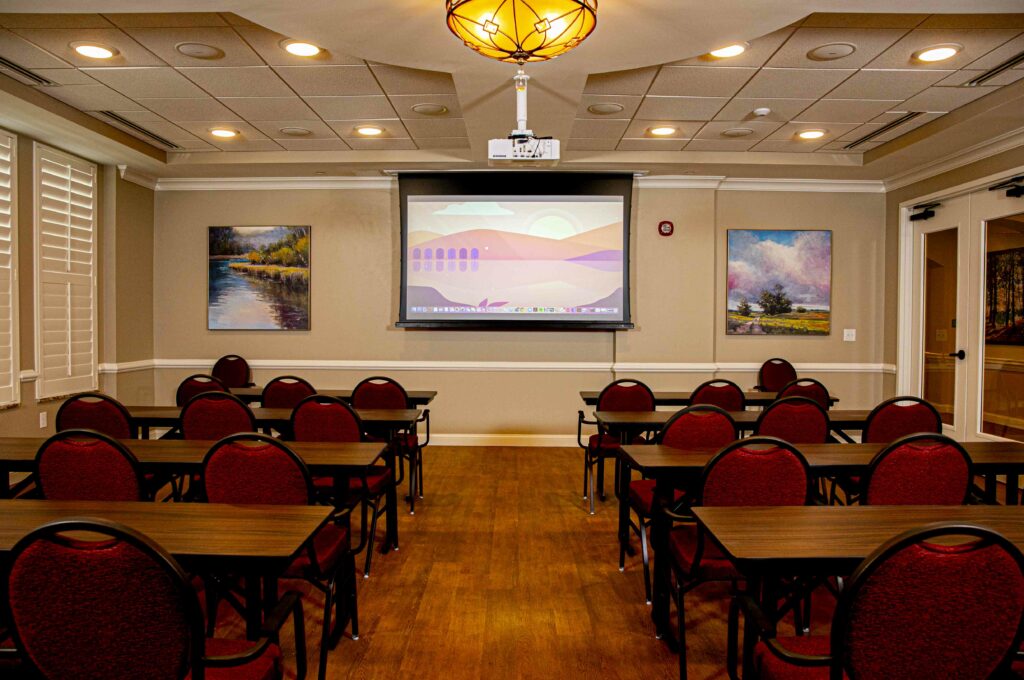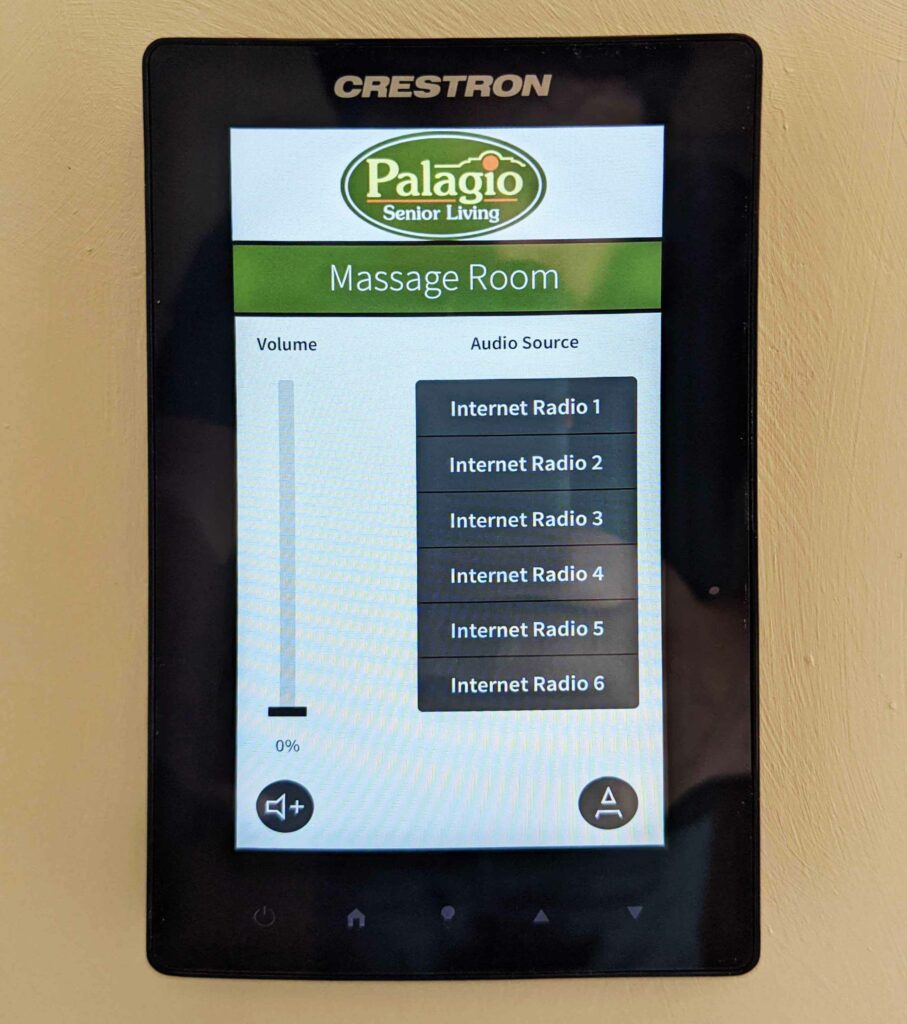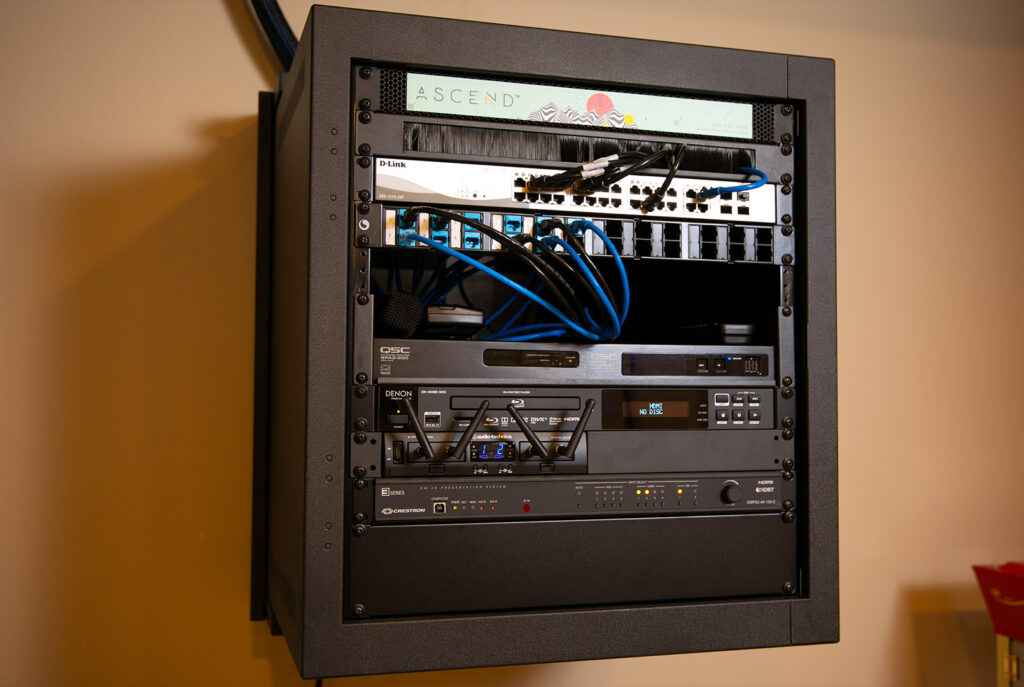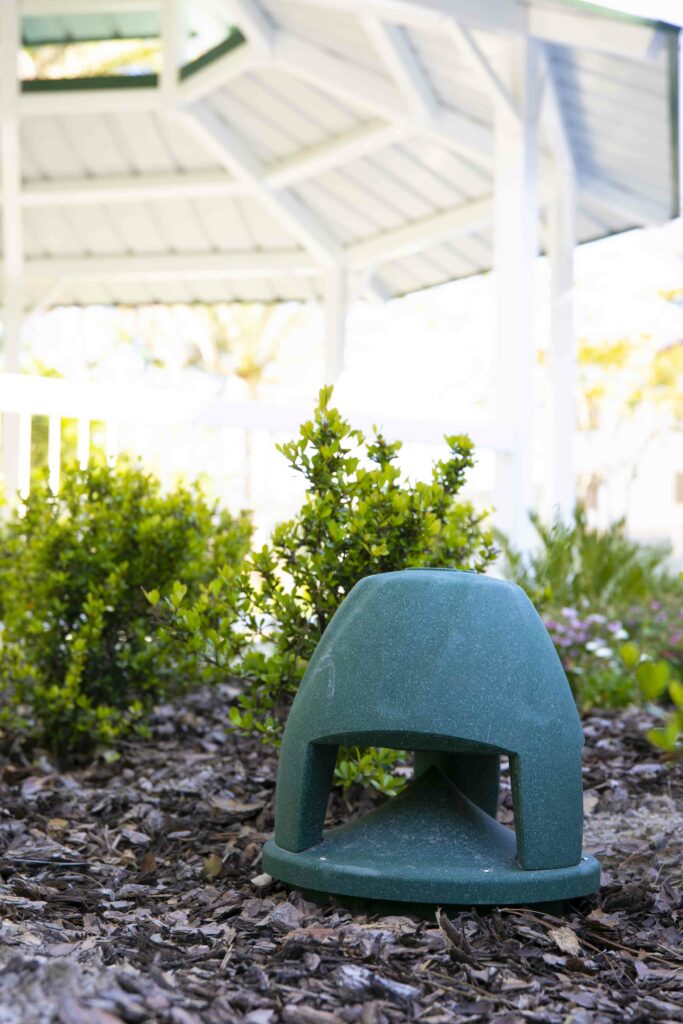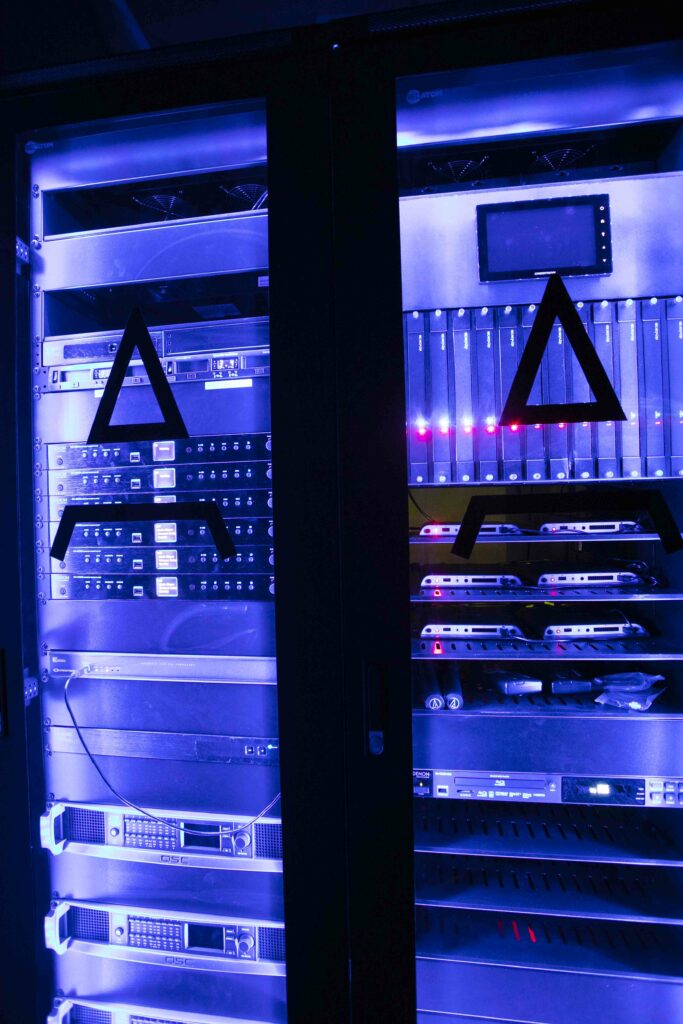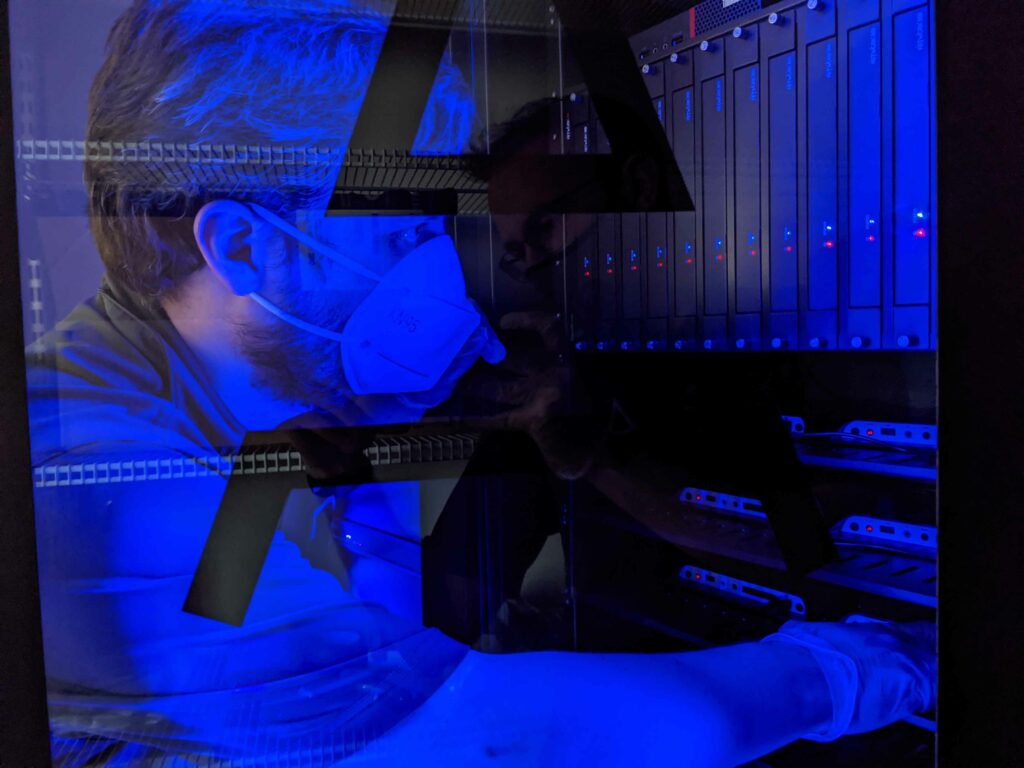 We installed an ultra high tech AV system for an Assisted Living Facility in Florida. With 15+ displays, 7 digital media players, dozens of speakers and more all configured on one control system. It was a really fun project!
See Details
Summary
Ascend was brought in by the Developer during the planning of this new building to collaborate on a high tech AV system for a new Assisted Living Facility in North Florida. The Developer was passionate about creating a space for seniors that feels like a home. They wanted their residents to have fun and enjoy plenty of events and enrichment activities. We were tasked with designing a fully integrated system that the staff operate easily without calling on an IT expert. That's what we do.
We are proud of our programming magic that makes our systems so easy to use!
No IT experts are needed. We design for the hostess, the receptionist, and general staff to easily make volume adjustments, switch video sources and combine room zones.
We worked closely with the Developer to make all of their audio and video dreams come true. The requirements included video switching, audio zones, custom settings for unique zones, ADA compliance along with security measures. The building is three (3) floors, with activated zones on each floor. It took a considerable amount of networking design to pull this off!
So Many Zones!
What a fun place to retire! Our team talked about how nice it would be to live in a space like this in our golden years.
There is a grand lobby, a coffee shop, a giant dining room, a private dining room for parties, a sunroom, a terrace, garden, a spa, a gym, a massage room, a craft room, a well-appointed pub (yeah!), a Chef's Table kitchen for live cooking demos, a reception hall and a library/media center! Most of these spaces have customized video components and individual audio zones. The vibe is customized so that the massage room and library are playing soothing sounds while the pub has more upbeat music. It was so fun to really dig into the uses of each space to help customize the perfect environment for the residents.
A Place to Call Home
We learned learned a lot about the unique sensory needs for certain residents during this project! We worked with the Developer to customize a solution for the Memory Care suite of rooms for residents suffering from memory loss. These individuals can be sensitive to sound and disruption, so it was critical to take special consideration during the AV design. We customized the volume levels for their separate dining room, activity space and garden to tone down the volume and route the most peaceful music. When your memory is suffering, it's tough to recall your room number some days! We found a solution for the Memory Care rooms to mount small 20″ LCD screens at each of their room doors. The built-in digital media player in these displays would later be loaded with photos of the resident and their family. Such a great solution as you walk down a hall of seemingly identical rooms to find one door that has photos of your grandchildren and your favorite pets of yesterday.
Music and Video Never Gets Old
This was our first experience in the world of Assisted Living Facilities and we certainly learned a lot about the unique needs for this group! But much of the nuts and bolts of the AV system is comparable to the resorts and corporate centers we have designed. Complex control systems that take into account all of the possible use case scenarios upfront – we love a challenge! The residents enjoy a movie every Friday on the projector screen in the reception hall. The pub even has Wii Bowling installed on two displays in the Pub (because Wii Bowling is in high demand for seniors, if you didn't know!). We really enjoyed designing and installing a system that the residents will enjoy for many years to come!
Details
AV System
Brand new, fully controlled and customized AV system
More than (15) 4K LCD Displays mounted throughout common areas
(20) Smaller LCD Displays with Built-In Media Players for Memory Care suite
Digital Media Players
Ceiling-Mounted Projector & Motorized Projector Screen
Wall-Mounted Touch Screens and tablet Control Panels
Microphone System for Pub and Event Spaces
Wall input plates for live performances
5+ Internet Radio & Multi-Media Players for common areas
Dozens of In-Ceiling Speakers throughout common areas on 3 floors
Outdoor Landscape Speakers in garden
Project Details
New build
3 Floors of Networked Common Area Rooms
Total of X independent Audio Zones
Total of X independent Video Sources 
Close collaboration directly with Developer and GC from planning to installation
Consulting with Electrical Contractor throughout project
Consulting with Networking vendor, offering problem solving to set up AV system network
Extra attention to cleanliness/compliance during installation in COVID-19 pandemic for a high risk community
Graphic Designers created themed artwork to load onto digital media players as placeholder for client while their content was being created