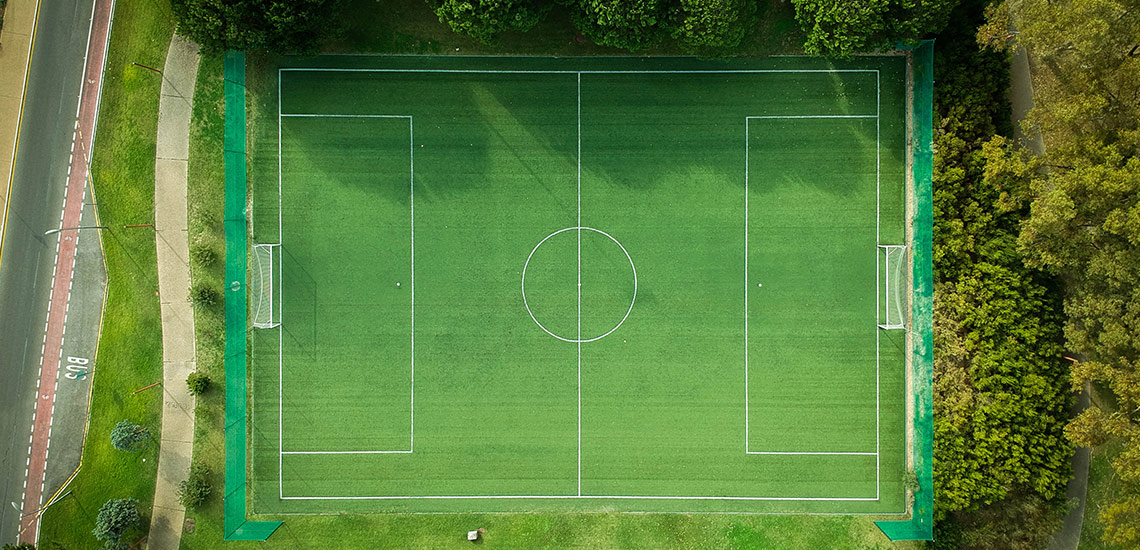 It's the summer of 2018, and soccer (football) fanatics are getting antsy. The World Cup is back. Running from June 14th – July 15th, the month long sports event tends to sway everyone's interest by the time it's wrapping up. Even if you're not a typical sports fan, after hearing about the events from friends, coworkers, and that one kid from high school your friends with on facebook but never talk to, the world cup is likely to still pique your interest.
According to Fifa's website, "About half of the world's population tune in to enjoy the state-of-the-art broadcast production of the FIFA World Cup™." Let that sink in for a minute… Half of the world's population. And yes, while the World Cup is spread out over the course of a month, that doesn't make it that much less impressive. In 2014, the World Cup final match alone had over 1 billion viewers.
Additionally, WorldSoccerTalk.com states: "The 2014 FIFA World Cup was the most-viewed World Cup ever on English-language TV in the United States. ESPN, ESPN2 and ABC combined to average 4,557,000 viewers for the 64 matches, a 39 percent increase in viewership over 2010 (3,273,000)."
With that many people interested in the World Cup, restaurant and hospitality businesses particular should be paying attention and should be working on their World Cup prep. T-minus 9 days until the kick off of the first match between Russia and Saudi Arabia; take advantage of the calm before the storm.
While there's plenty of event planning logistics that take place before hosting any kind of viewing party, we've taken care of some crucial A/V related World Cup prep steps that you can be working on now.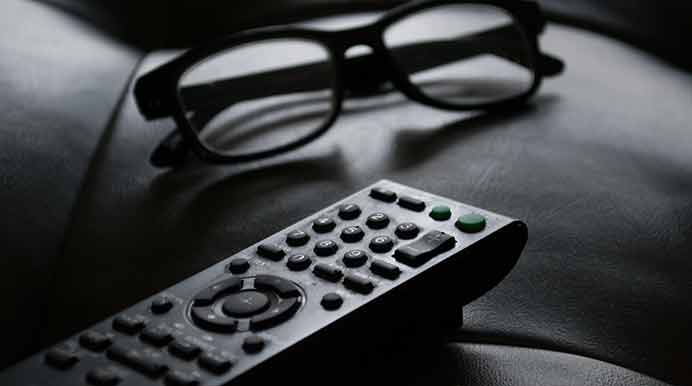 1. Do Your Displays and Speakers Power on Correctly?
This is an obvious, but crucial step. Make sure all of your TV's, video walls, and projectors all power on correctly. With as many as 3-4 games playing in one day, plus all the pre and post game content, having one screen down is definitely not ideal.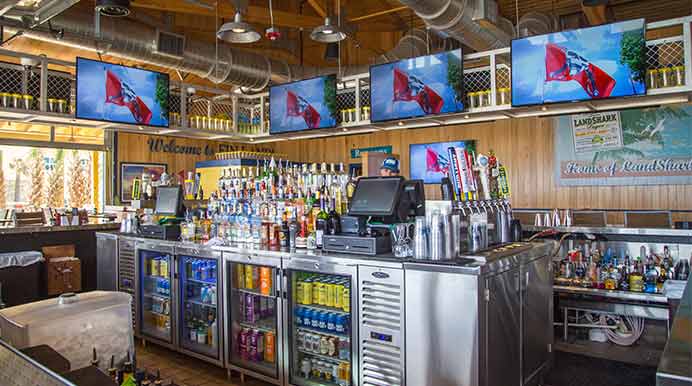 2. Do Your Displays and Speakers Look and Sound Good?
Hopefully the answer is yes, but if you're experiencing any audio/video delay or poor quality, there may be some settings on the back end that could use some tweaking. As part of our free 24/7 help desk, our clients can call and we'll work with you remotely and can make adjustments for free.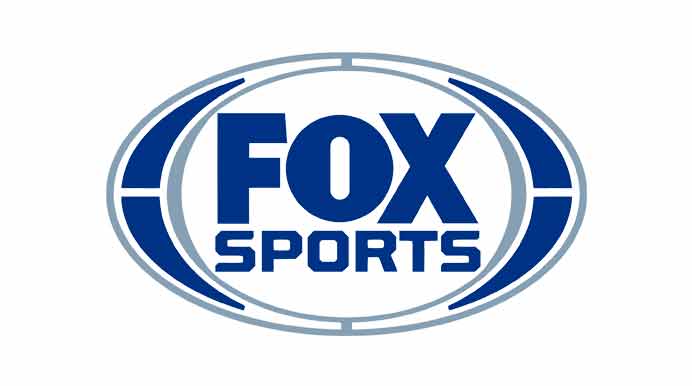 3. Have You Tested the Channel?
First off, don't assume that ESPN will be broadcasting; you will be left confused and sorely disappointed. FOX Sports has the exclusive English-language broadcasting rights in the US for this World Cup and the 2022 event as well. Fun Fact: This is the first time that they're broadcasting the event, and they beat out ESPN by paying $425 million for the rights.
FOX Sports is televising 38 games, and FS1 will air the remaining 26. Telemundo has the Spanish-language rights.
Also worth noting, FOX Soccer Match Pass won't stream any World Cup games.
You can view the entire schedule including game times and channels here.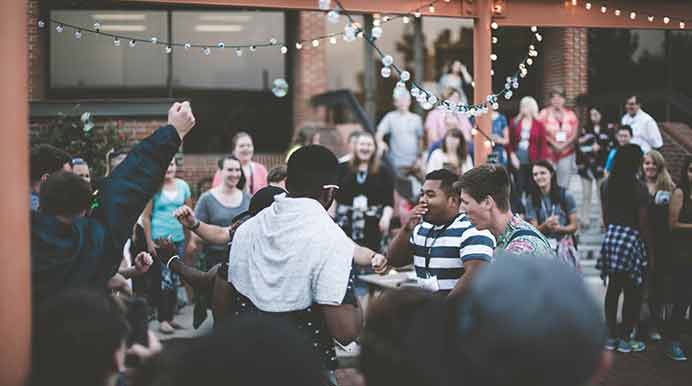 4. Do You Have The Correct License
There's a lot of different licensing rules around streaming this kind of event. If you're hosting a viewing party and are charging direct or indirect admission to said party, you need to apply for a commercial public viewing event license. Here's the pricing structure for a commercial public viewing events license. Here's a helpful breakdown if you need a license or not. This was found under FIFA's Public Viewing Event FAQs.
"9. I have a restaurant/hotel/bar and would like to broadcast matches within the premises of my establishment. Do I need to apply for a license?
Public viewing events in commercial establishments, such as pubs, clubs, restaurants and bars, are not deemed to be commercial public viewing events if no further commercial activities (such as admission fees or sponsorship activities) take place in relation to the public viewing activities. However, the Exhibitor needs to submit all the relevant information about the public viewing event in question on FIFA.com and acknowledge the FIFA Regulations for Public Viewing Events. Please remember that you would need to require the permit to use the TV signal by the Official Broadcaster in your territory."
For more info on licensing refer to the public viewing page on FIFA's website.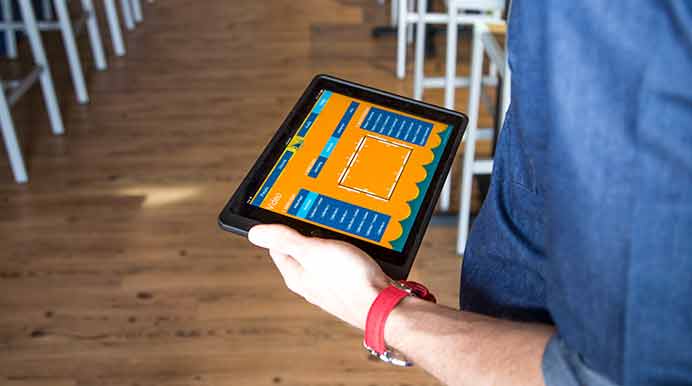 5. Is Your Staff Trained on Your System?
It's not uncommon for customers to ask if you can show a certain game on a certain monitor, or that you might want to highlight one particular game on the largest most prominent display. Make sure that your key staff members are trained on how to change the channel on a specific display.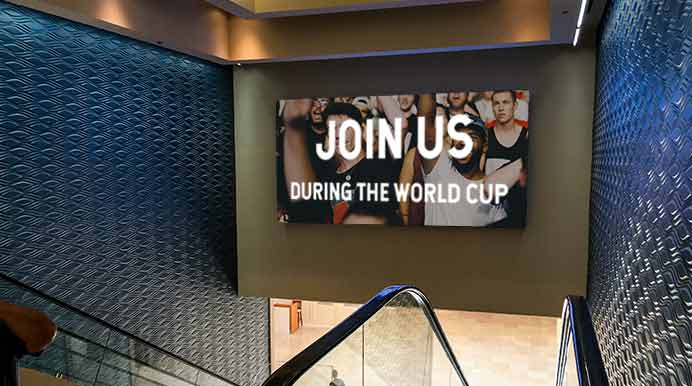 6. Promote Before and During the World Cup.
You want them to watch it at your place instead of a competitors. Now's the time that you should be putting up some signage in your space to let your customers know.
If you're a restaurant or bar in a hotel you should consider tapping into some of the hotel's key digital signage locations to let guests know before they search for off property broadcasters.
---
If you need any help with AV during your World Cup prep, give us a shout.