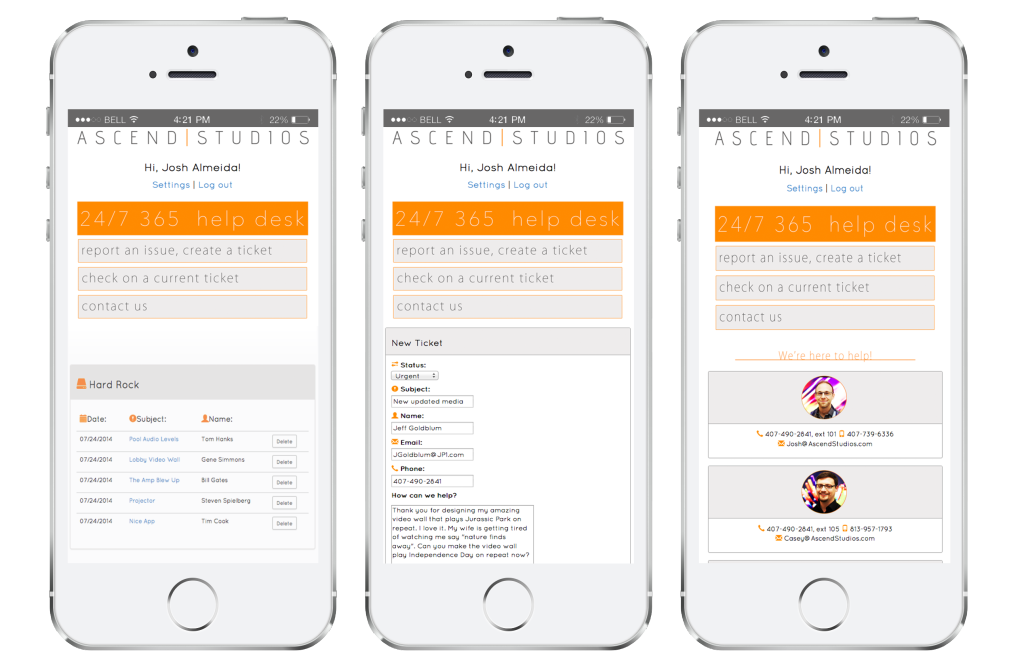 We did it! We just completed the final touches on our new, industry first, custom made Help Desk App. Our team of programmers created this app from ground up for one reason: to provide a whole new layer of service for our amazing clients.
This app was created to give our partnered clients direct access to our 24/7 team. Partnered clients can use this cross-platform web-app to create service tickets and check on the status of open tickets as they are updated and resolved in real-time. The app also provides direct access to all of our team member's professional and personal contact information. We understand that when something goes wrong, our clients expect rapid solutions. We want to empower them with tools to get support right away.
We stand by our systems and take service seriously, this proves it! Each of our customized systems include multiple, industry-leading, service features. All of our installations include a mac mini loaded with our monitoring software, the projects program files, remote access software and our Help Desk App. This enables our 24/7 help desk team to log in and resolve issues right away, from anywhere in the world.
As always, we provide all of these services to our partnered clients completely FREE for the life of the system. Contact us for your client code to start using the Help Desk App today!
Help Desk App