LED Video Wall & AV Upgrade, Loews Santa Monica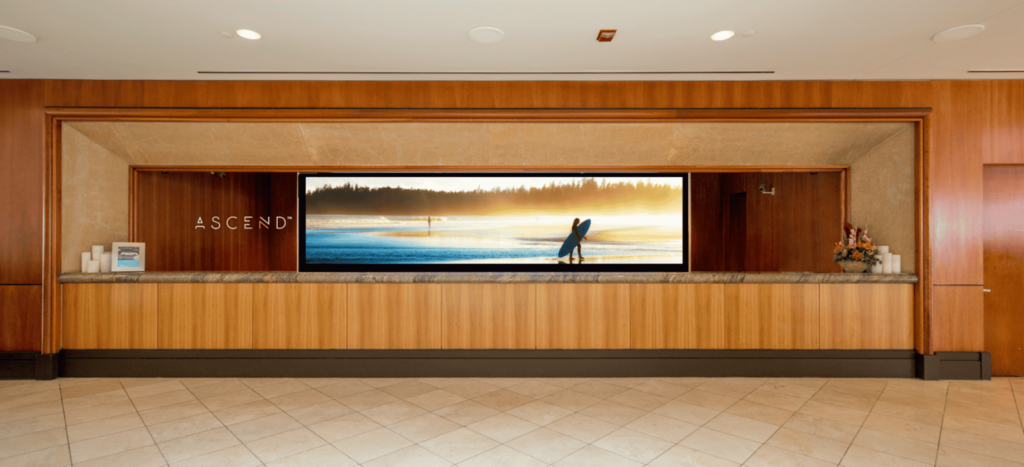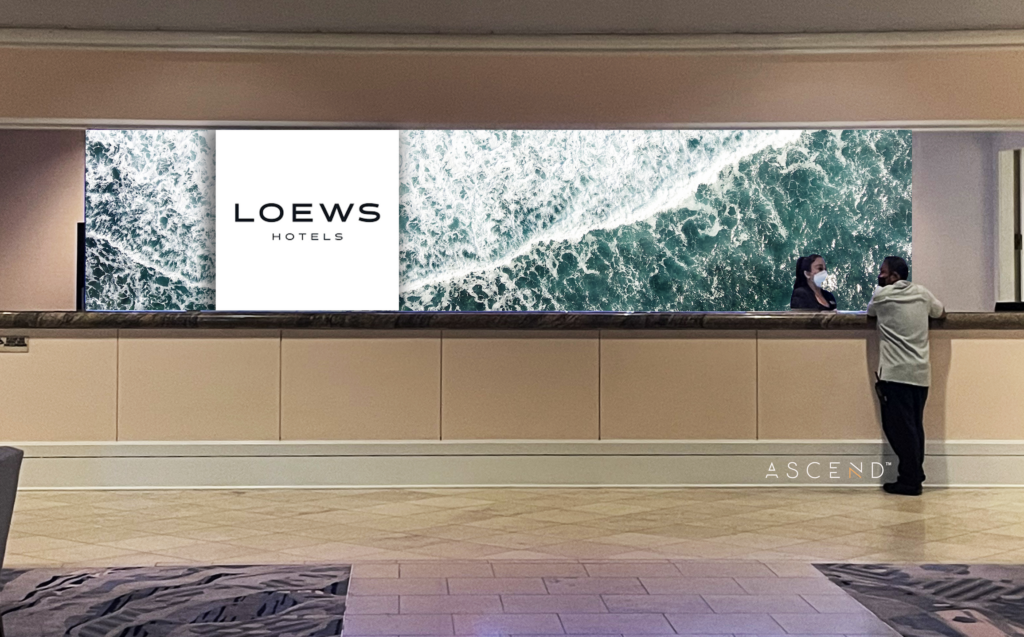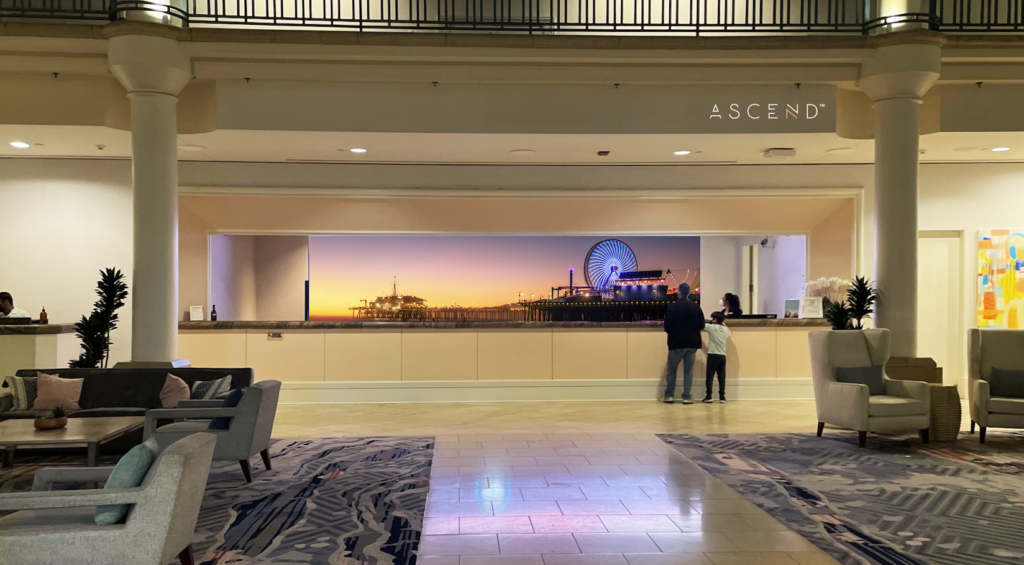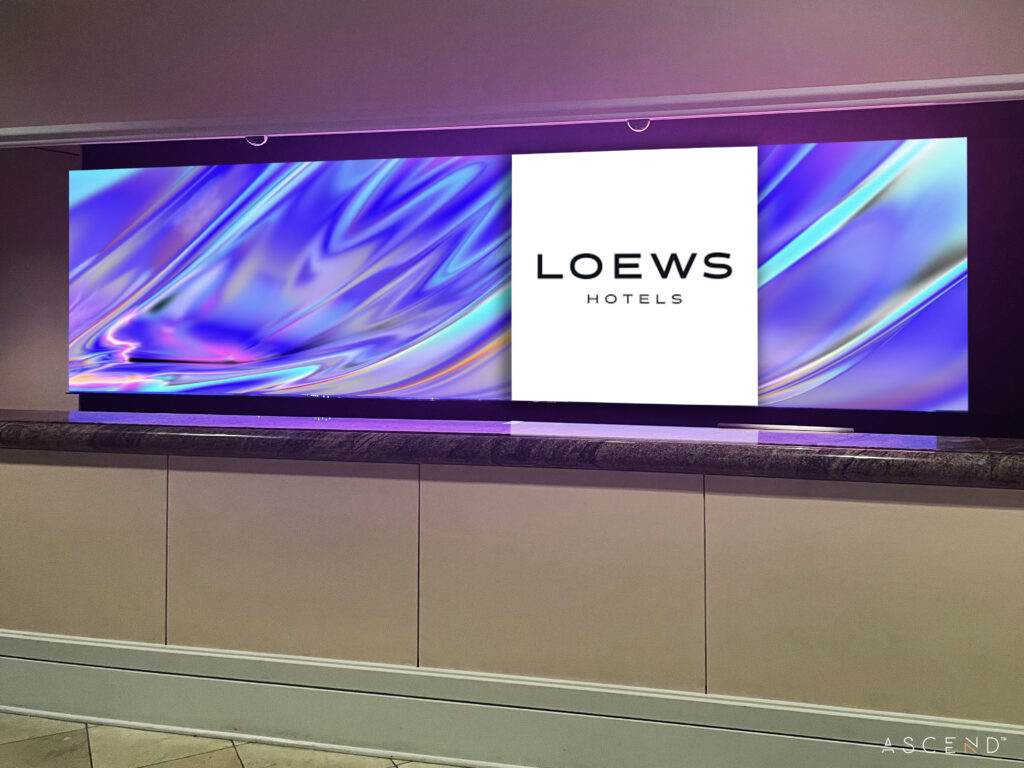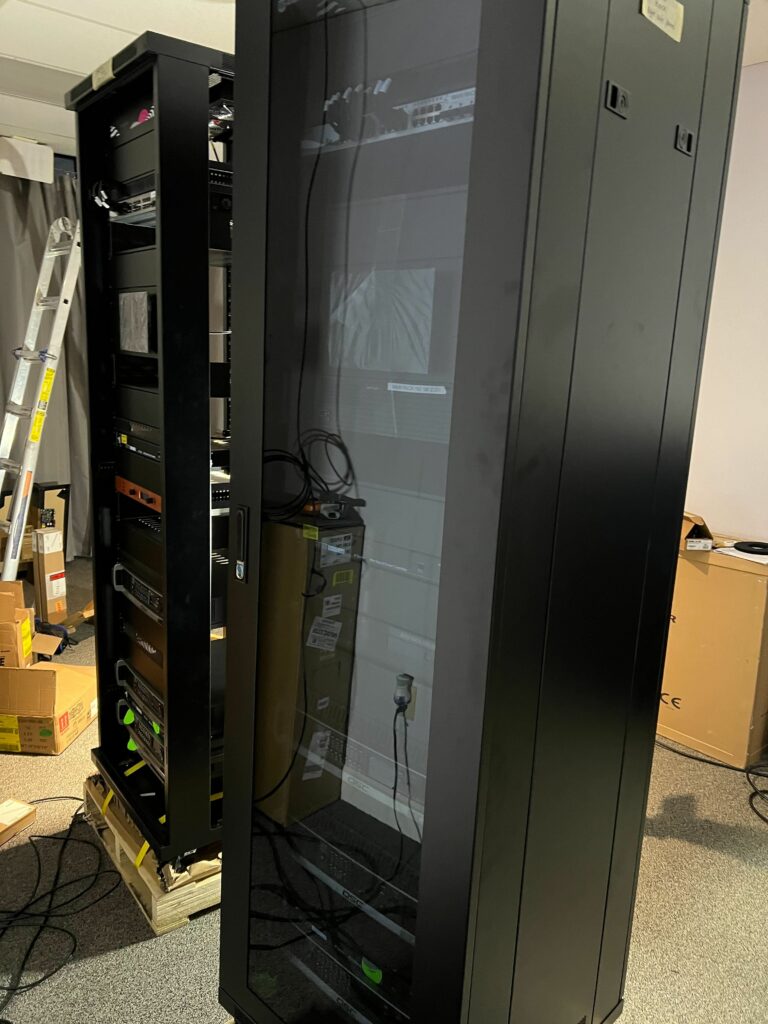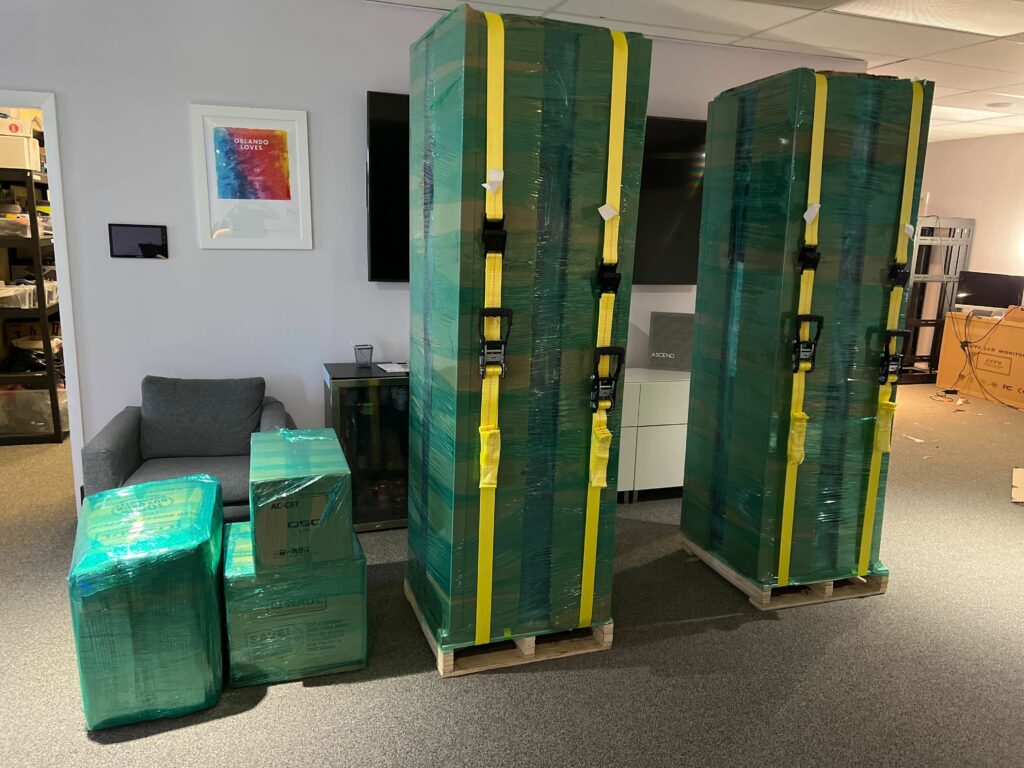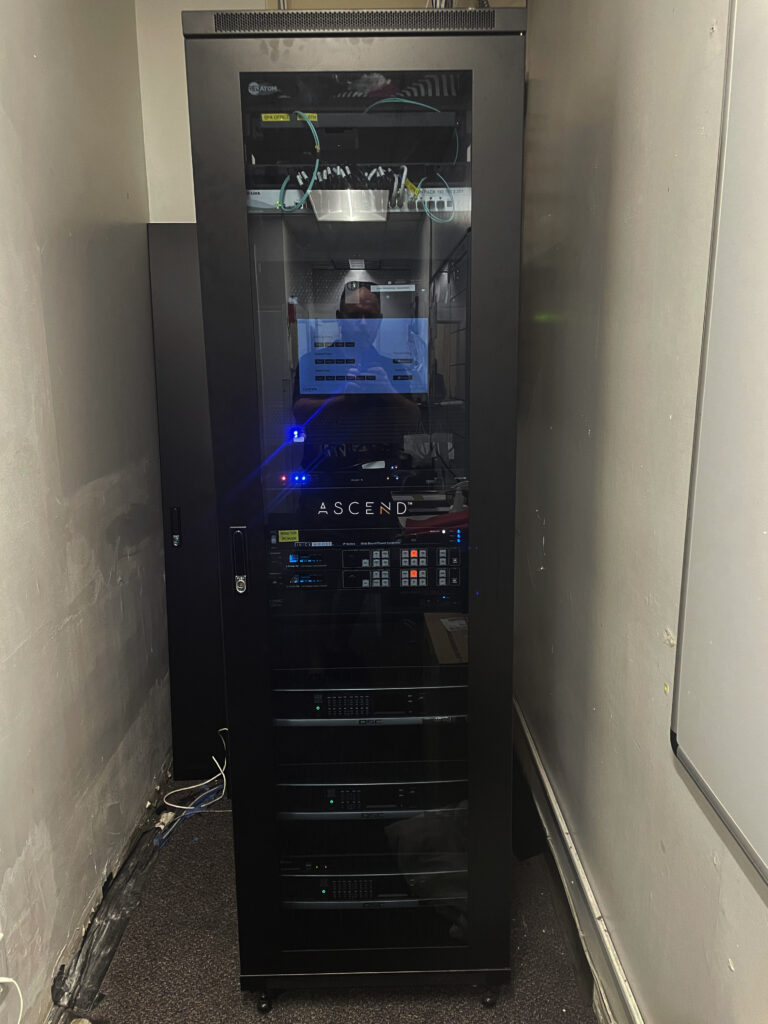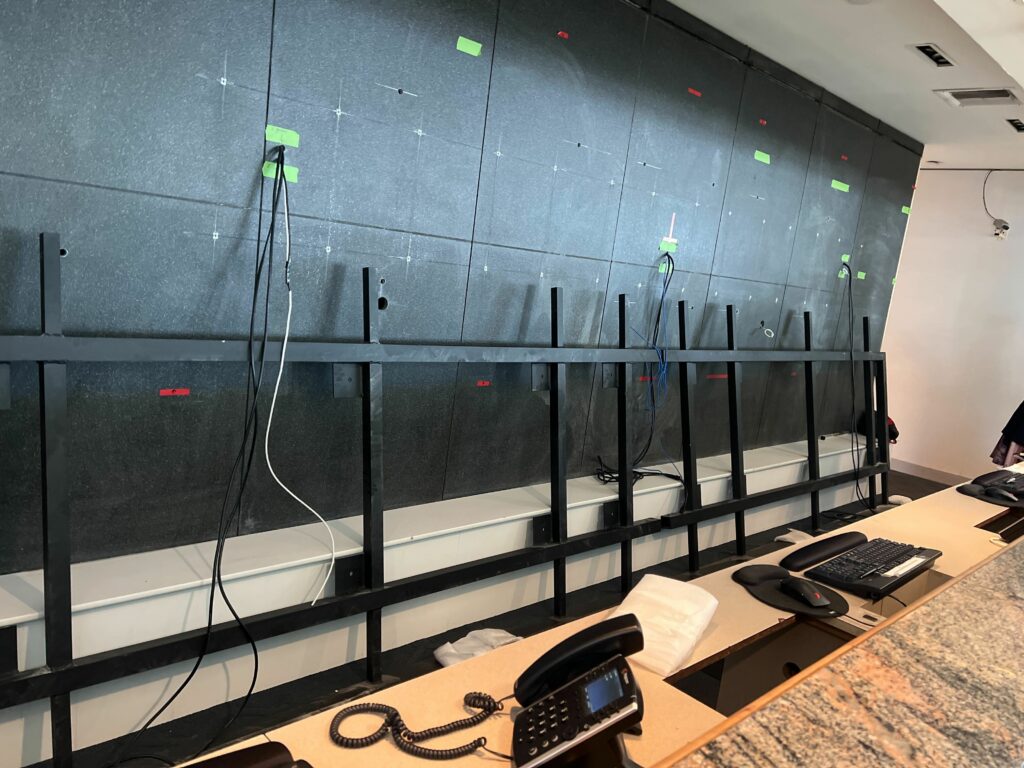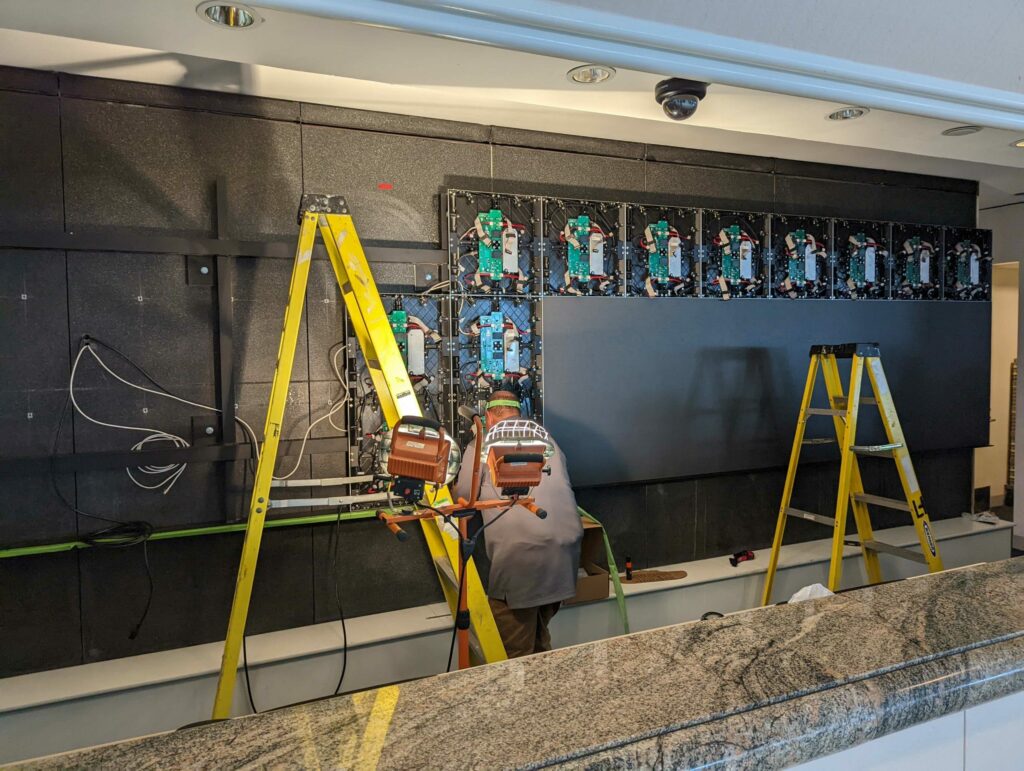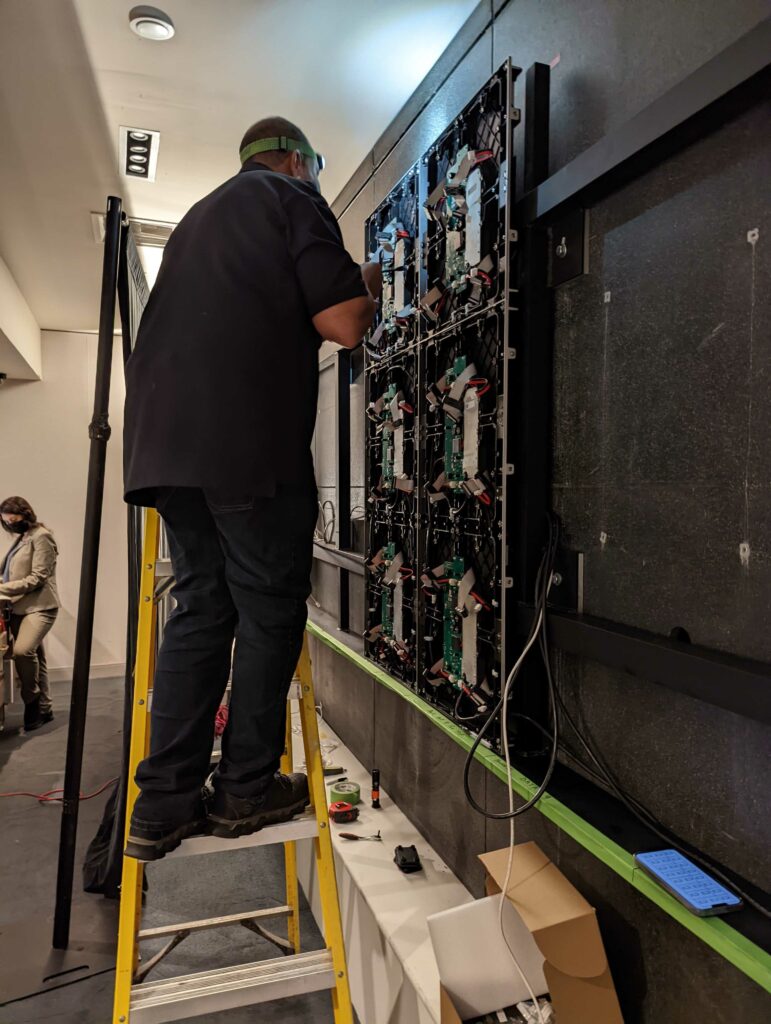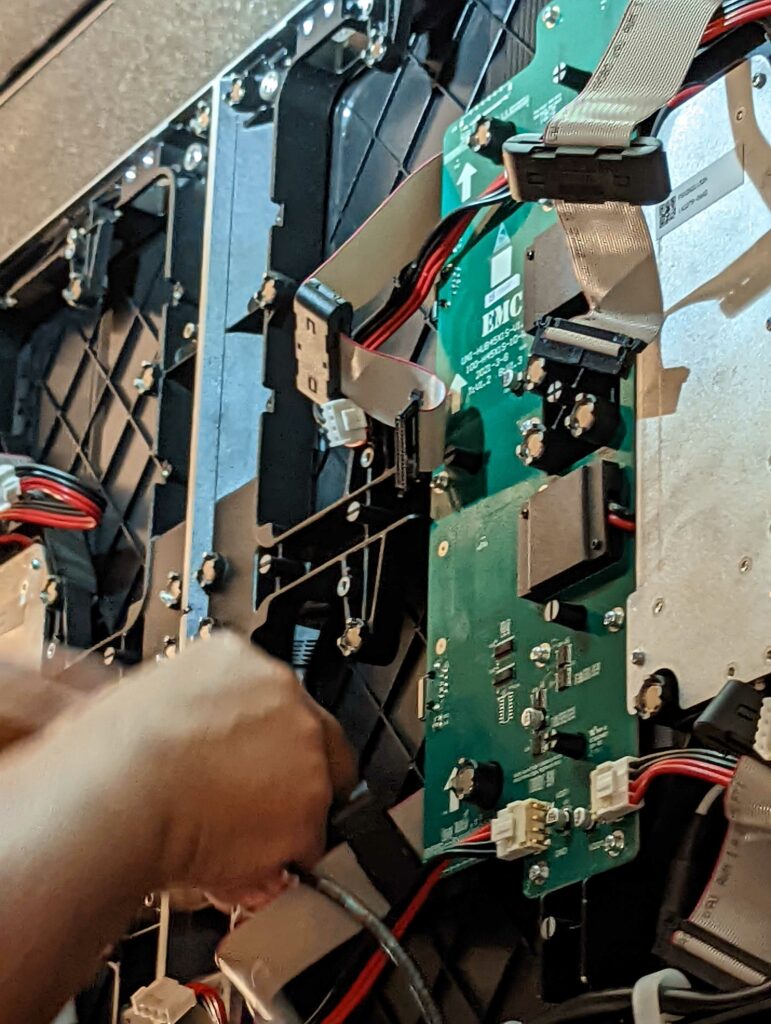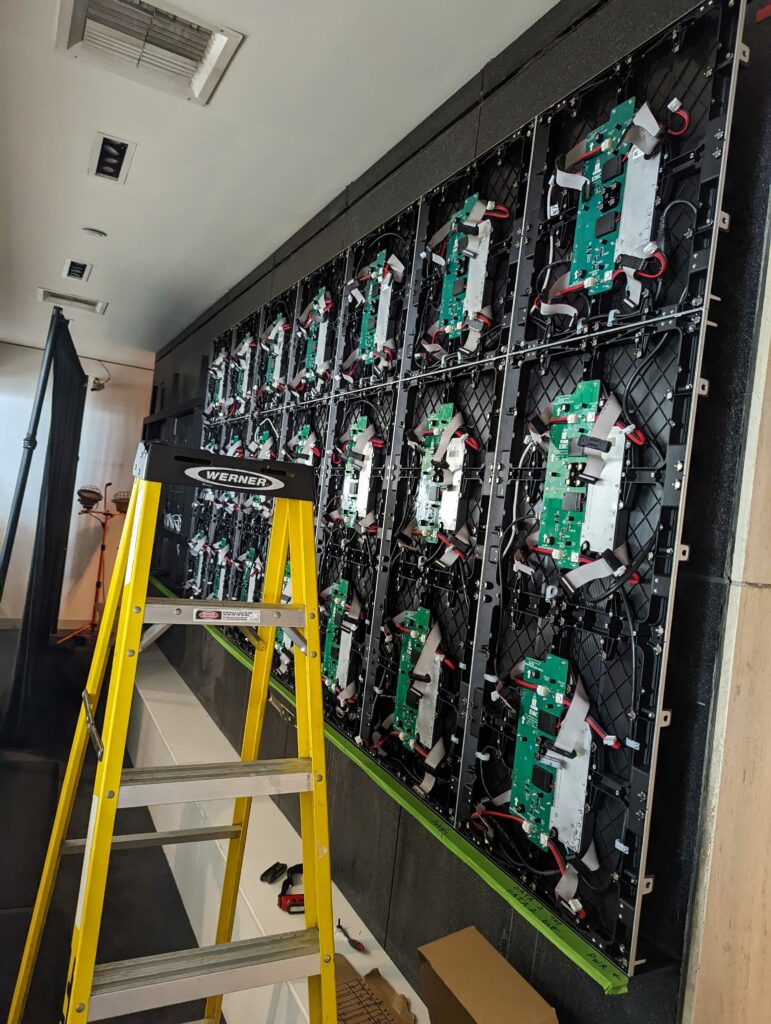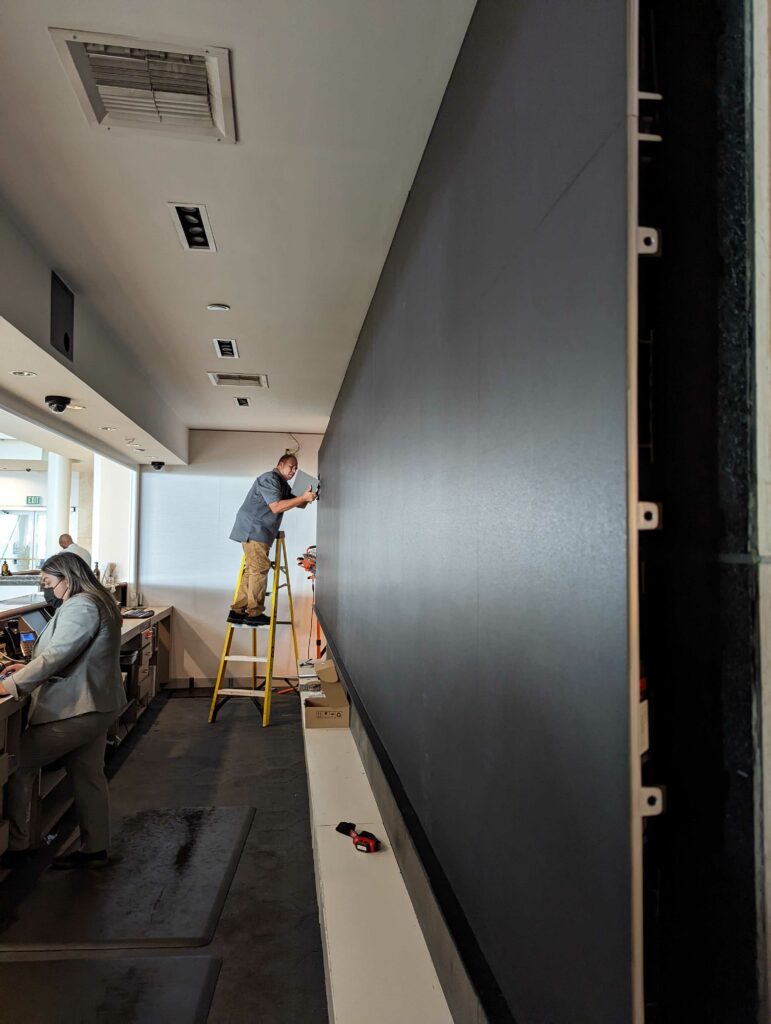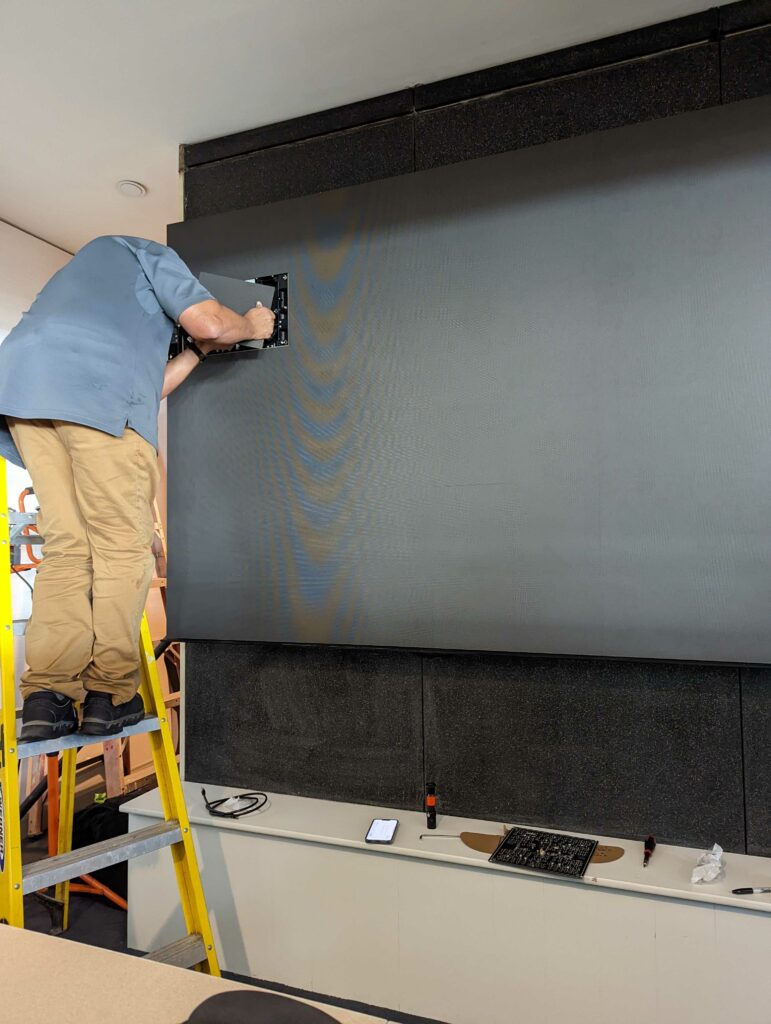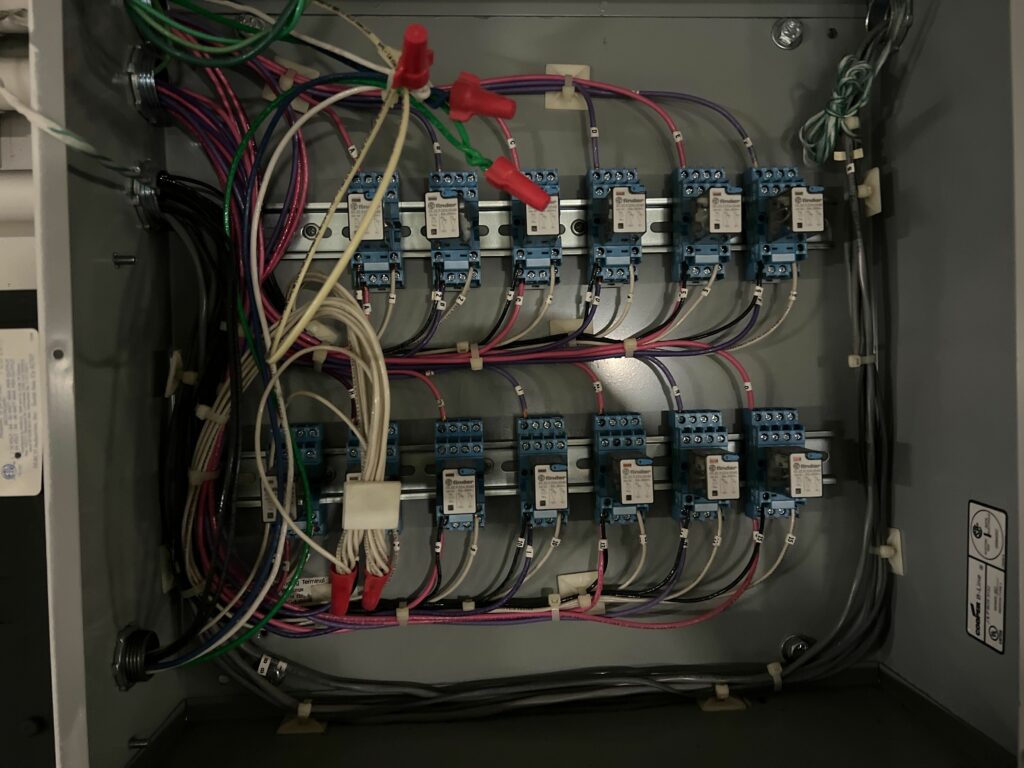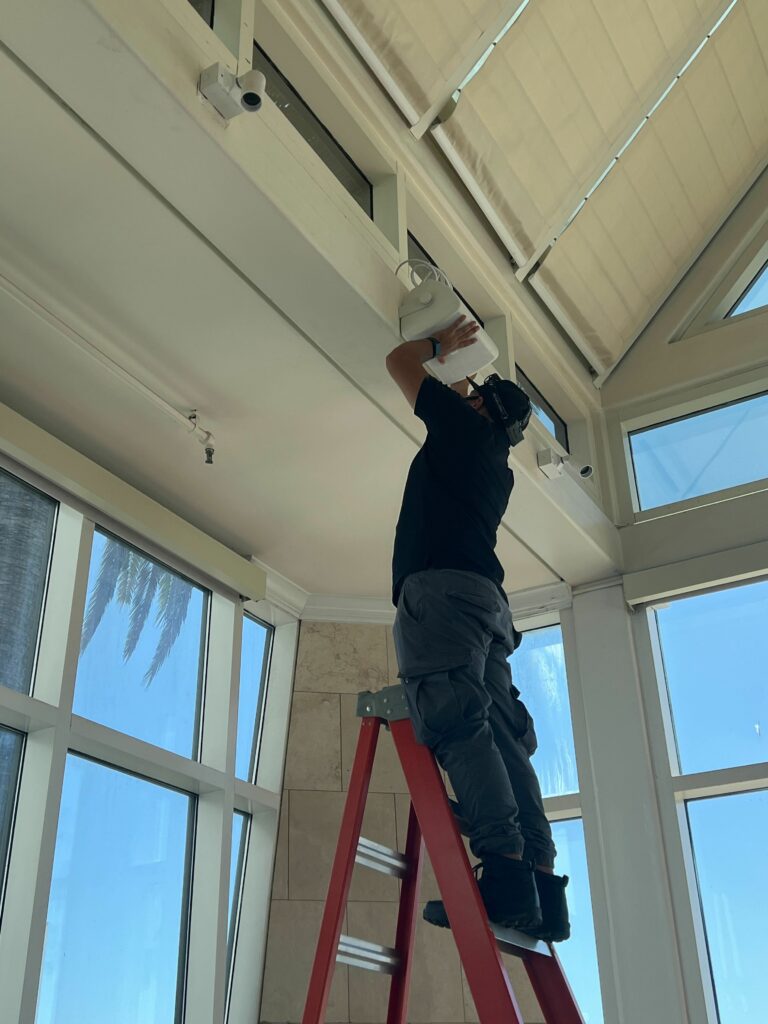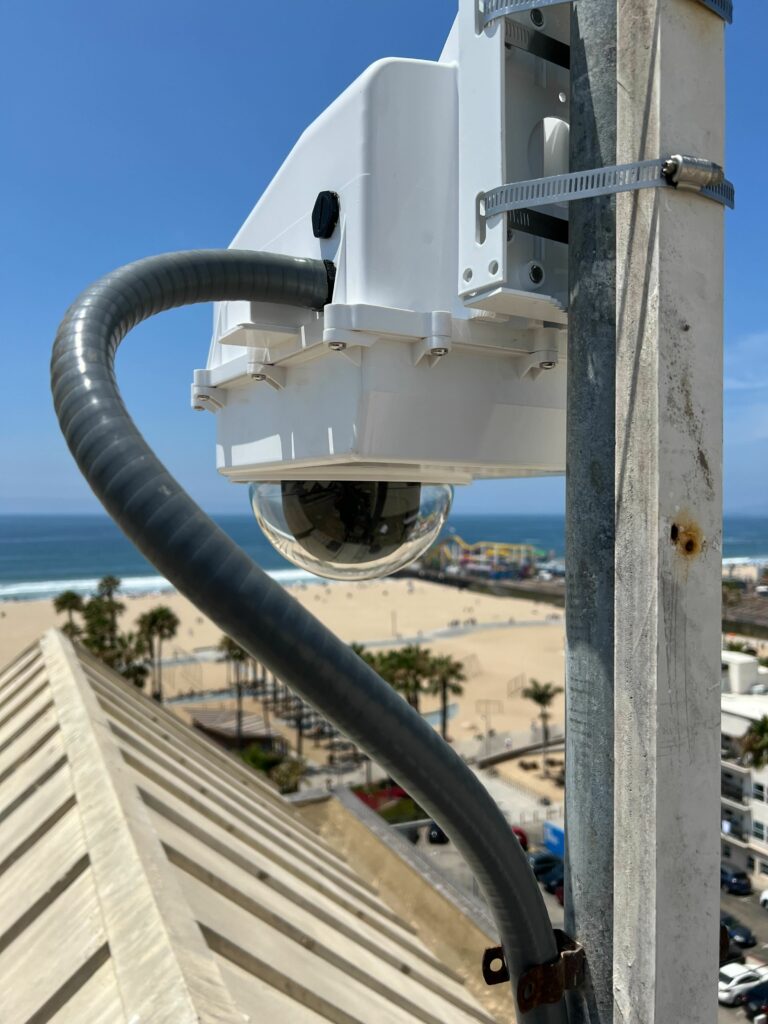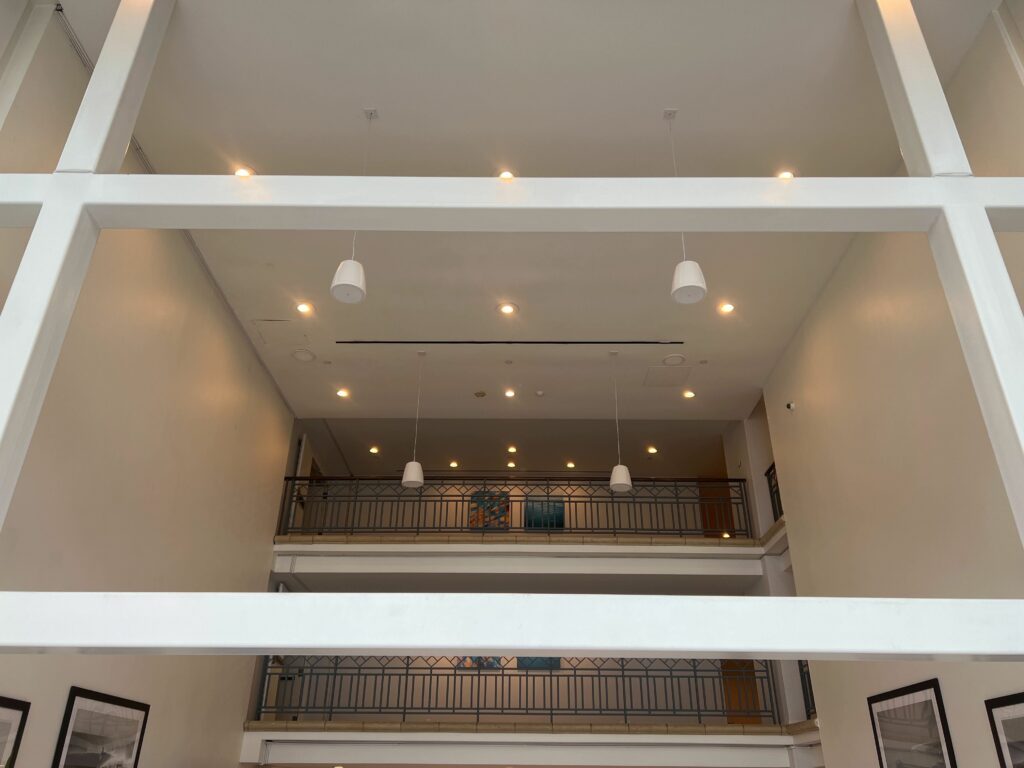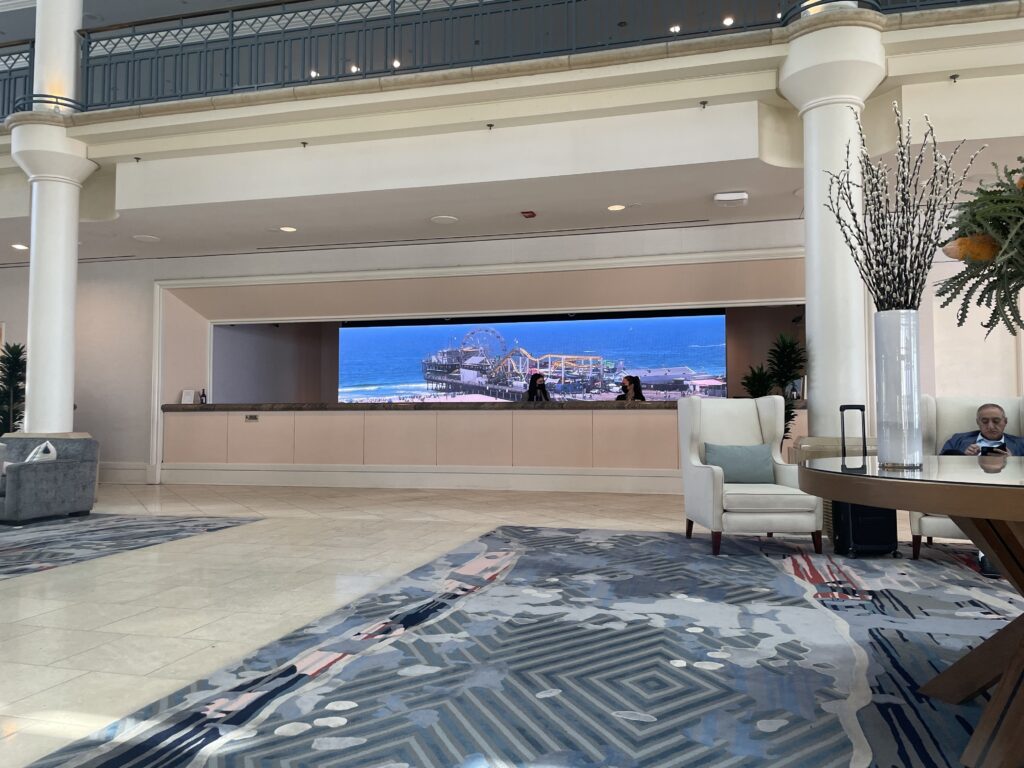 We are always excited to work with our friends at Loews Santa Monica Beach Hotel!
We recently finished a project a while back to make the pool and surrounding area look and sound amazing, so we jumped at the opportunity to make the rest of the resort as cool by upgrading the AV system and adding a killer LED wall at the Front Desk. The Catalina, Pallisades, & Venice Ballrooms already had existing speakers, but we installed and upgraded some new in-ceiling speakers as well as connecting all the zones into one control system for easy automations. This added full sound to all the zones in the hotel that can be ran independently or together as one.
To round out the sound system in the hotel, we added on speakers to the Fitness Center, which was lacking full coverage. We added 9 in-ceiling speakers to make sure the fitness center is able to provide the right energy to get your workout on. Our team installed QSC 6.5″ two way speakers in pendant style to the beach entrances, paving the way for an epic entry, no matter where you enter the hotel from. The rest of the upgrade connected links to the ballrooms, the pool, and the hotels sound system into one easy to manage solution.
The really cool part about this project is that we installed a 4k camera on the roof, pointed directly at the Santa Monica Pier so that when you are checking into the hotel, you see a live feed of the Pier. We utilized a PTZ camera so that the content on the screen can change, which is perfect for the sun setting on that beautiful beach at different times of the year. This camera feeds directly into a 1.9 pixel pitch wall which showcases multiple media playlists, scheduled transitions, and live content screens. This screen is fully automated and works with little to no daily interaction with it.
Check out the Loews Santa Monica Beach Hotel website for more information on how you can stay at the hotel and see this epic video wall in person at check in!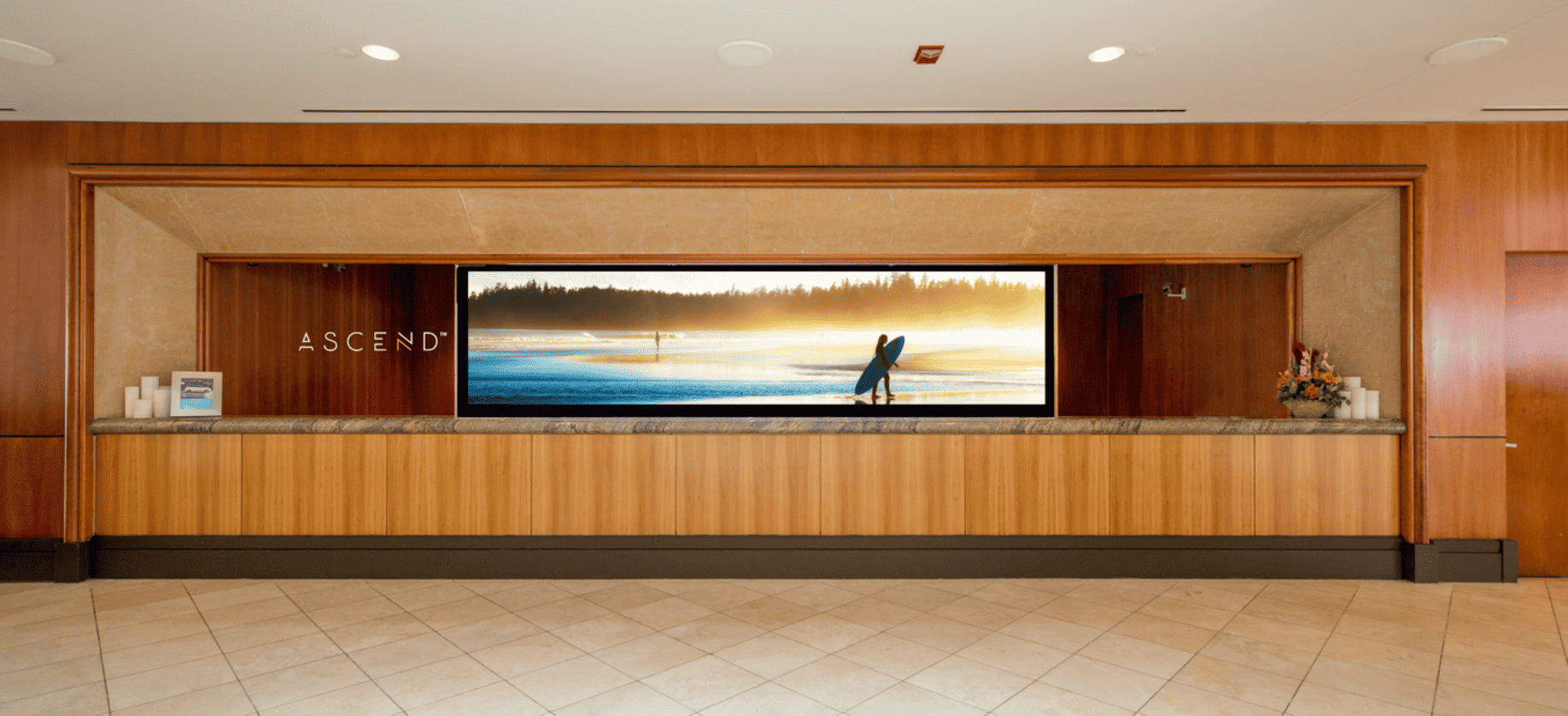 See Details
Summary
Installed LED Video wall and A/V upgrade for easy control of the entire hotel.
Details
1.8 Pixel Pitch
Best viewed from about 5 feet away
21.33 ft wide by 4.92 feet tall